The Wintry Elegance of Kawase Woodblock Prints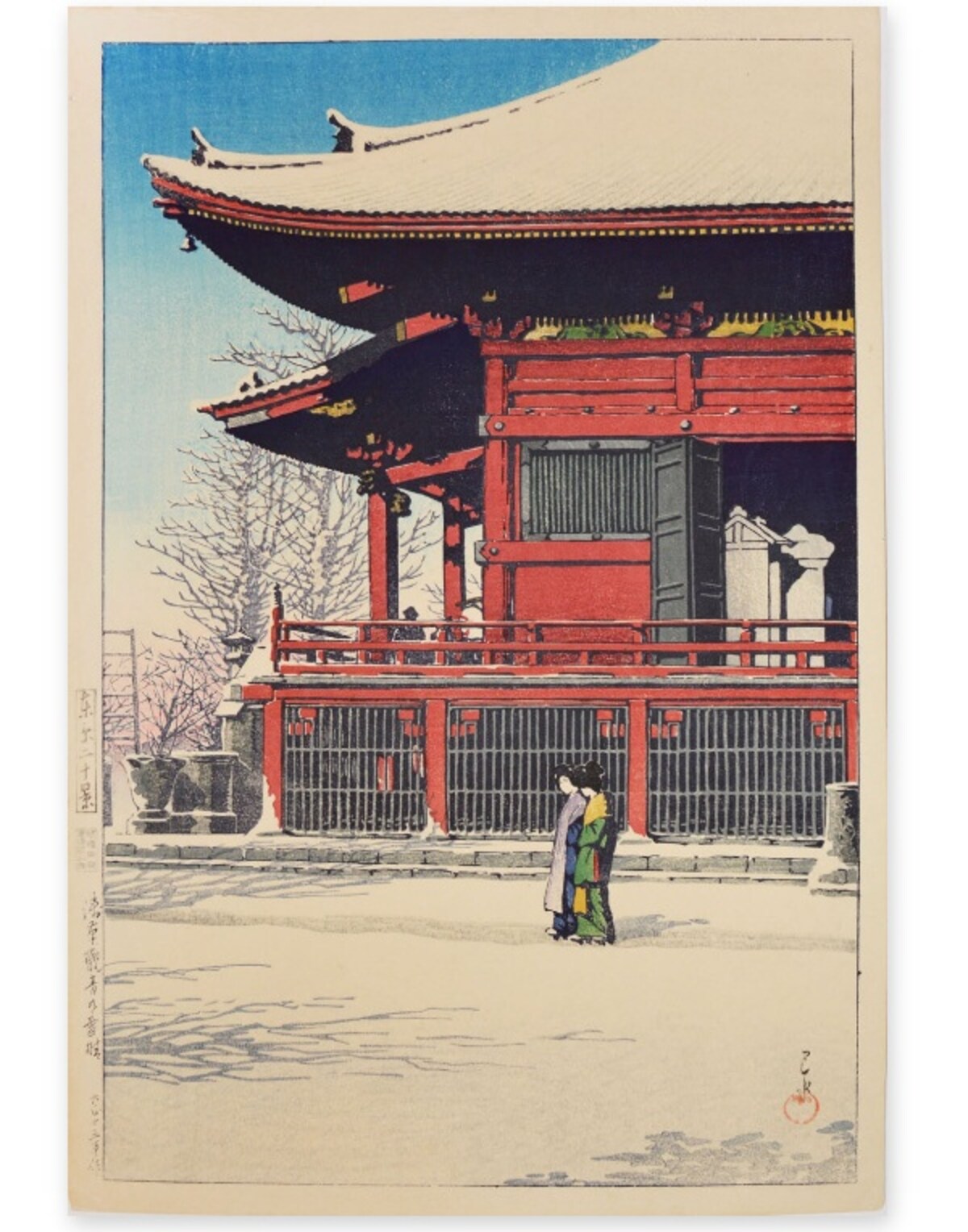 Hasui Kawase (1883-1957) was a prominent landscape artist in 20th century Japan known for his poetic renderings of snow, rains and moonlight. He created elegant prints of Kyoto temples covered in snow, as well as dark and quiet landscapes. "Characterized by their serenity of mood and flawless composition, Hasui's woodblock prints welcome the viewer into a more 'idyllic' time," says the Ronin Gallery in New York, which is currently showing Hasui's prints in a collection titled "Quiet Elegance."

For more gorgeous pictures from the exhibition, click the link below to Spoon & Tamago.