Larger Than Life Attractions Coming to USJ
Godzilla The Real 4D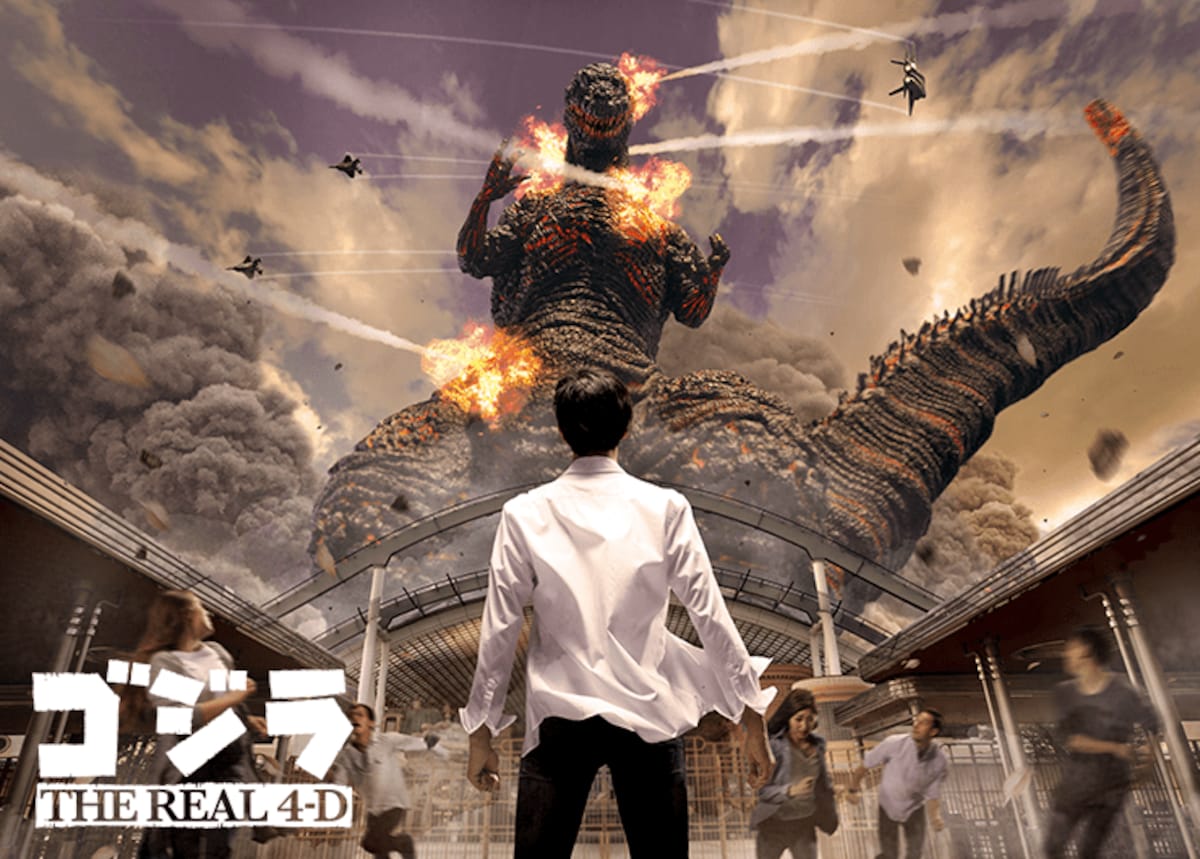 Titans aren't big enough for you? Well head over to Godzilla The Real 4D for some truly gigantic action. In this 4D theater experience you watch from the perspective of a fighter jet battling the iconic monster over Osaka City.
After saving the day, you can reward yourself with a USJ exclusive Godzilla figure with light-up scutes, or a souvenir Godzilla tin of snacks. If you're hungry after your battle you can also grab a Godzilla footprint steamed bun with black sesame and miso filling.
Evangelion XR Ride
Last, but certainly not least, we have the Evangelion XR Ride. This attraction combines virtual reality technology with the motion simulators that USJ is famous for, to provide an even more immersive experience. You'll feel like you are completely inside the world of Evangelion (except with considerably less existentialism) as angels attack the city.
Then top off your brush with extinction by eating popcorn out of an eva's head and drinking soda from an entry capsule.
And remember your time in Tokyo-3 by grabbing a NERV phone case and box of cookies with 3-D art. Or why not get a commemorative picture of you running for your life?

That wraps up the Cool Japan line-up for the first half of 2017. Remember, all of these attractions are open until June 25 only (except Conan which closes on May 28), so don't dilly dally. After that, USJ will go back to the well of Japanese pop culture for future attractions.