Larger Than Life Attractions Coming to USJ
Detective Conan The Escape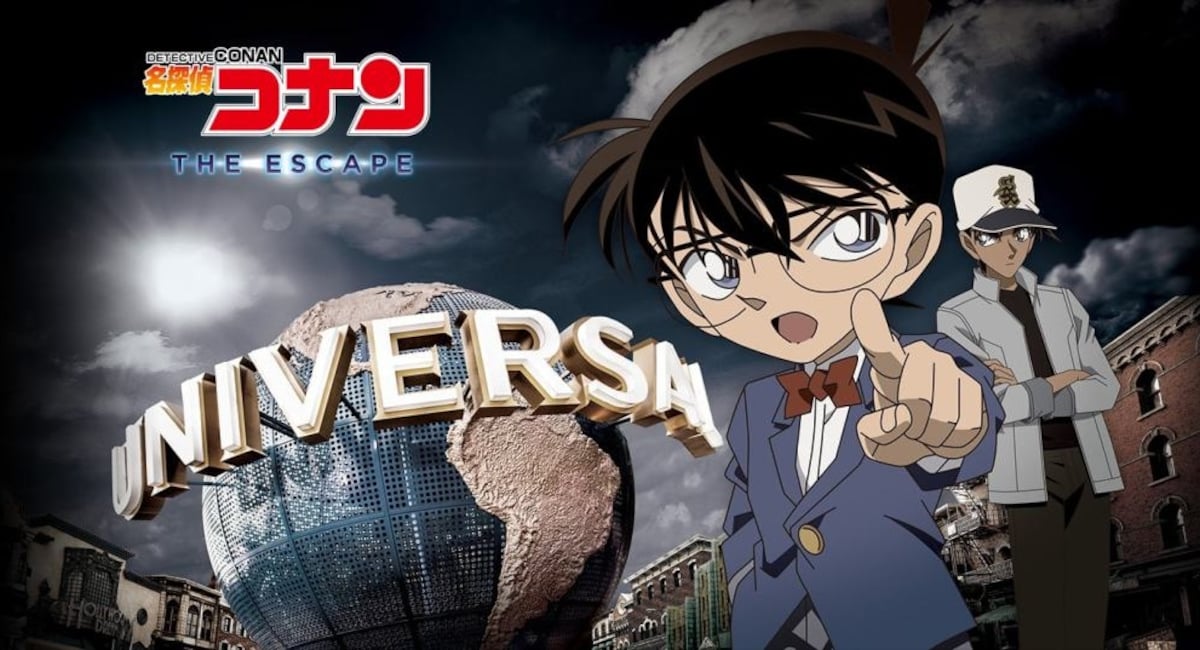 After that, you can head over to the Detective Conan escape game. Here you must solve puzzles to help Conan rescue hostages with bombs attached to their wrists held at an Osaka Prefectural Police seminar. Along with several actors playing characters from the manga series, you must solve this mystery within the 60-minute time limit, or else...
If you survive you can always replace your explosive wristband for a snazzy Conan watch and light-up pen. Don't forget to wind down with some delicious chicken chowder soup bread too!
Attack on Titan The Real
From there it's on to the Attack on Titan The Real 4-D movie. Here you can watch an original Attack on Titan story exclusive to USJ and fully immerse all of your senses in the 3-D titan mayhem.
You can preserve your visit to this attraction by getting a commemorative photo taken in the grasp of a life-sized 15-meter (49-ft) armored titan statue.
Then take a break with an authentic Trost District lunch made up of a bacon sandwich, potato, tea dessert, and water flask. And if your Wallet Maria can withstand the blow, you can pick up a Survey Corps jacket, cape, and Vertical Maneuvering Equipment.