Gorgeous Tohoku Drawing Took 3.5 Years to Make
The 2011 Tohoku earthquake and tsunami was one a devastating environmental event. But as Newton's third law goes: for every action, there's an equal and opposite reaction. So, too, did the people of Japan respond to the magnitude of the destruction to rebuild their country anew, as captured in this artwork by Manabu Ikeda titled Rebirth.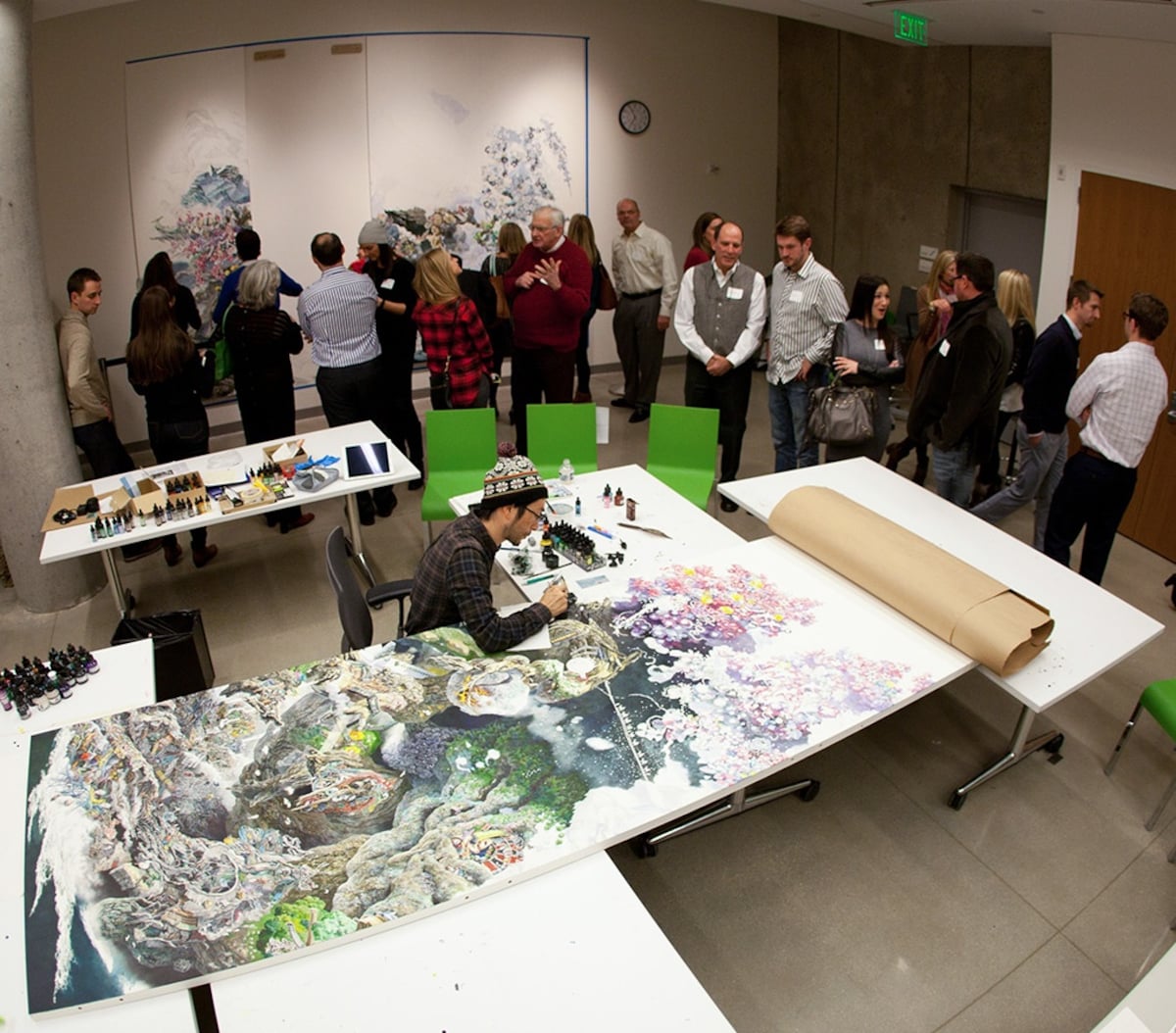 Starting in July of 2013, Ikeda toiled away on the 13 x 10 foot piece for 10 hours a day inside a basement studio at the Chazen Museum of Art in Madison, Wisconsin. He finished work just last week.
At its core, Rebirth depicts a tree rising from the debris of the tsunami as enormous waves crash nearby, but a closer inspection reveals thousands of tiny details, the individual stories of anonymous people, plants, and animals as they fight for survival and try to return their world to a semblance of order. Ikeda says that in his work he seeks to replicate the beautiful chaos of life that rarely fits a simple linear narrative. Instead, everything crashes together and interacts in unknown and unexpected ways, an idea that applies directly to his process as he often doesn't know what each day will bring as he works inch by inch on the near endless canvas before him.

Rebirth will be on view only briefly at the Chazen Museum of Art in Madison, Wisconsin through December 11, 2016. Spoon & Tamago has the full article below, which includes even more fascinating pictures of the astounding work as well as the story of how the artist kept drawing after a dislocated shoulder!