Experience the Wonder of Takasaki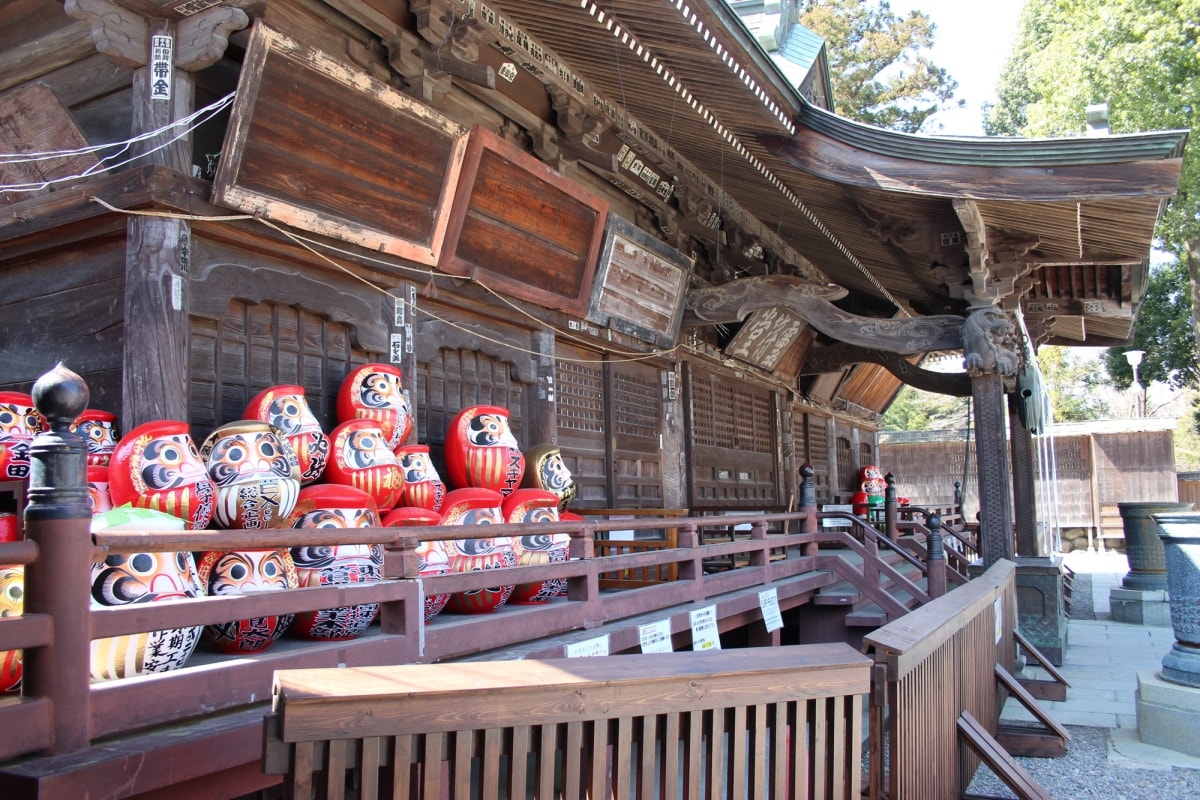 It is also known as Daruma Town for its manufacture of Takasaki Daruma dolls, and can boast of having the highest production quantity of these in all of Japan. Besides this, it's popularly known for its numerous Italian restaurants, and every year hosts the "King of Pasta" gourmet event. This has earned it its second nickname: Pasta Town.

We will now guide you through all of Takasaki's tourist spots, as well as all of its access routes to hot springs and sightseeing locations.
You can reach Takasaki by getting on the Jouetsu-Hokuriku Shinkansen line from Tokyo Station. This trip takes around 50 minutes.
Making Takasaki Station our starting point, you can take a round-trip tour through the hot springs at Kusatsu, Ikaho, Minakami and Shima, as well as visit Gunma Prefecture's well-known tourist spot, the Tomioka Silk Mill.
To visit all of Takasaki in one day, we recommend the local tour bus, Gururin. If you buy the ¥510 one-day ticket, you can get on and off wherever you want, and it has stops at the Takasaki Byakui Dai-Kannon, a giant white statue of the goddess Kannon, and at the Shorinzan Daruma-ji Temple. Its route also passes next to several well-known pasta restaurants and allows for an affordable and comfortable access route through our recommended tourist spots.
You can also make use of the Kantakun service from Takasaki Station, which takes you around all the famous tourist attractions. You can buy a ticket at the green ticket window inside Takasaki Station, and then get into the taxi. Apart from a route which takes you past the Tomioka Silk Mill, a World Heritage Site, you can also enjoy Takasaki's famous tourist spots such as the Shorinzan Daruma-ji Temple, the Haruna Shrine and more.
To reach the Takasaki Byakui Dai-Kannon, you must get on a bus at the eighth boarding area of Takasaki Station's bus terminal, located by the west exit of Takasaki Station. Get off the bus at the Byakui Dai-Kannon Mae stop (this bus ride takes about 20 minutes).