5 Lesser-Known Sakura Spots Around Tokyo
1. Sumida Park (Tokyo)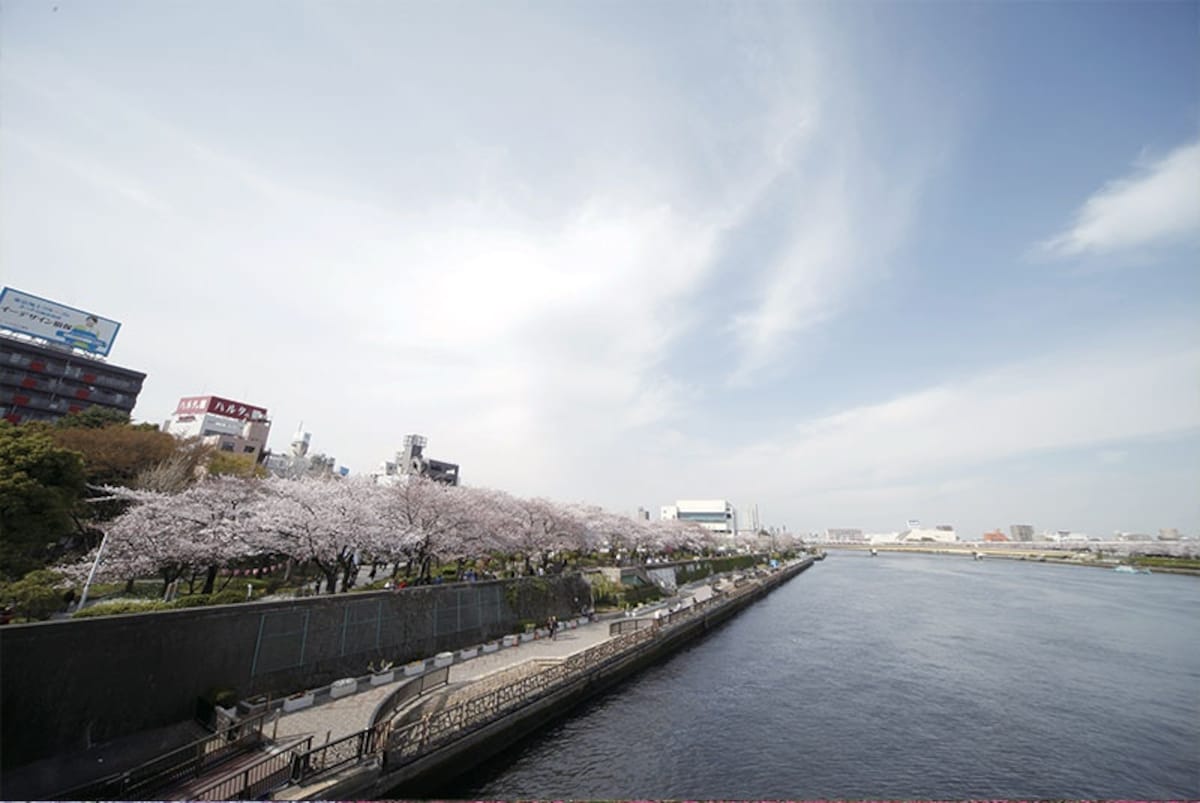 This concentrated course enables you to get a sense for the beauty of Tokyo in the spring. You can view the tree-lined roads from the water on a cruise, see harmonious flowers in gardens and parks, and enjoy evening illumination.
2. Miura Coast's Kawazu Cherry Blossoms (Kanagawa)
This springtime specialty of Miura City started with tree-planting carried out by the local people. Along the 1-kilometer (0.6-mile) path from the Keikyu Line's Miurakaigan Station to Komatsugaike Park, 1,000 trees have been planted, and the early blooming of these trees' cherry blossoms is something to savor.

At night, the cherry trees near Miurakaigan Station are lit up, providing a different atmosphere from the afternoon. Local specialties are on sale from February to March during the Miura Kaigan Cherry Blossoms Festival.
3. Satte Gongendo Park (Saitama)
In the Kanto region, Gongendo Park is famous for its large number of cherry trees. From late March through early April, about 1,000 cherry trees bloom, creating a cherry blossom tunnel over 1 kilometer (0.6 mile) long.

Rape blossoms have been planted around the cherry trees, creating a brilliant contrast between the yellow and pink blossoms that's truly spectacular to behold.
4. Ichikai-machi Shibazakura Park (Tochigi)
This 2.4-hectare (5.9-acre) flower park is one of the largest on Japan's main island. Don't miss the carpet of shibazakura in bloom, and take in a panoramic view of everything from nearby Lake Hana-no-suisho to the Yamizo Mountains from the observatory. The park's Shibazakura Festival is held from middle of April until early May.
5. Akagi Nanmen Senbonzakura (Gunma)
This area features one of the top 100 most famous cherry blossom viewing spots in Japan, a 3.5-kilometer (2.2-mile) road with 1,400 cherry trees along it. The neighboring Miyagi Senbonzakura no Mori has a 6,000-square-meter space with 150,000 pink moss flowers that coexist beautifully with the cherry blossoms. During the blooming period, street food stalls line the streets alongside the cherry trees, various events are held, and the area is lively with large numbers of customers.