The Ultimate Itinerary in Kamakura
Kamakura, a city about one hour south of Tokyo, is steep in historical and nature landscapes. The city is filled with numerous famous temples and shrines. Kamakura is also a hotspot for hikers. Add the beautiful beaches on the Sagami Bay into the picture, and Kamakura makes the perfect destination to escape from the hype and vibes of Tokyo.
Bonus: Take a mesmerizing ride on the rattling Enoden train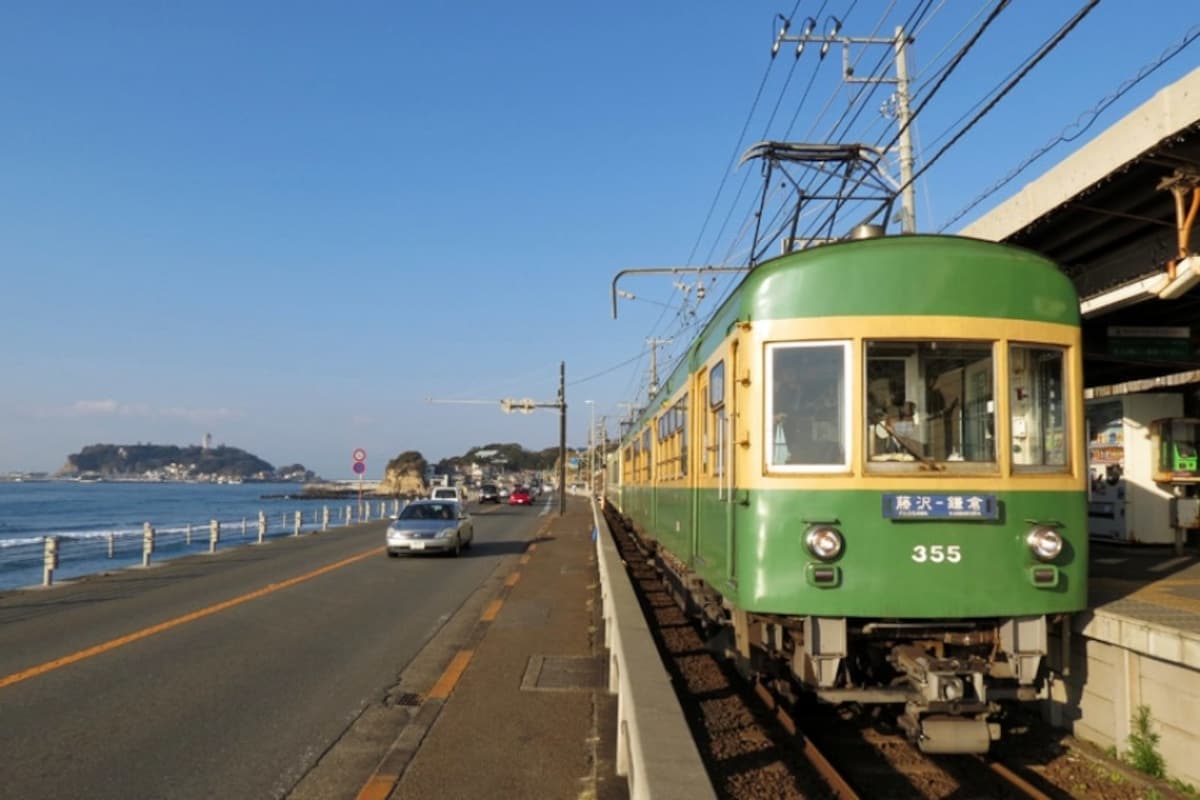 If you want to make full use of your JR Kamakura-Enoshima Pass or Enoshima-Kamakura Freepass, get onto the nostalgic Enoden electric railway for a relaxing ride along the coastline through fascinating landscapes. There are 15 stations on the 10-kilometre (6.2 miles) track and it will take 30 minutes from Kamakura Station to Fujisawa Station. In fact, riding on this tiny rail line warrants an attraction on its own for your day in Kamakura. So add this in if you have purchased the unlimited free pass!
9. End the wonderful day at Yuigahama Beach
Just a 10-minute walk south of Hase-dera Temple, you will arrive at Yuigahama Beach. It is one of the most popular beaches in Kamakura and attracts a lot of people living around Tokyo as it is the closest beach with good facilities to the capital city. Many visit Yuigahama Beach for its alluring sunset besides engaging in some sunbathing, swimming and surfing. By the time you are done with exploring the above sights, it should be just in time to catch the sunset. So end your day in the Home of the Samurai with a sweet sunset view!
8. Hase-dera Temple
Walk back towards Hase Station and drop by the Hase-dera Temple (鎌倉長谷寺). This temple is well-known for its eleven-headed statue of Kannon, the goddess of mercy. At the temple entrance located at the base of a slope, a pretty garden with ponds welcomes you. Ascend to the main buildings of the temple on the terrace halfway up the slope. Take a short rest at the small restaurant here to enjoy some light Japanese refreshments, while soaking in stunning views of the coastal town.