5 Japanese Festivals in the US
Following the 1868 Meiji Restoration, Japanese immigrants began to make their way to American shores, bringing culture, food and a rich heritage that's still prevalent in many major American cities. These customs are celebrated to this day with festivals, and we present here five great examples of Japan Festivals throughout the United States.
5. Japan Festival Boston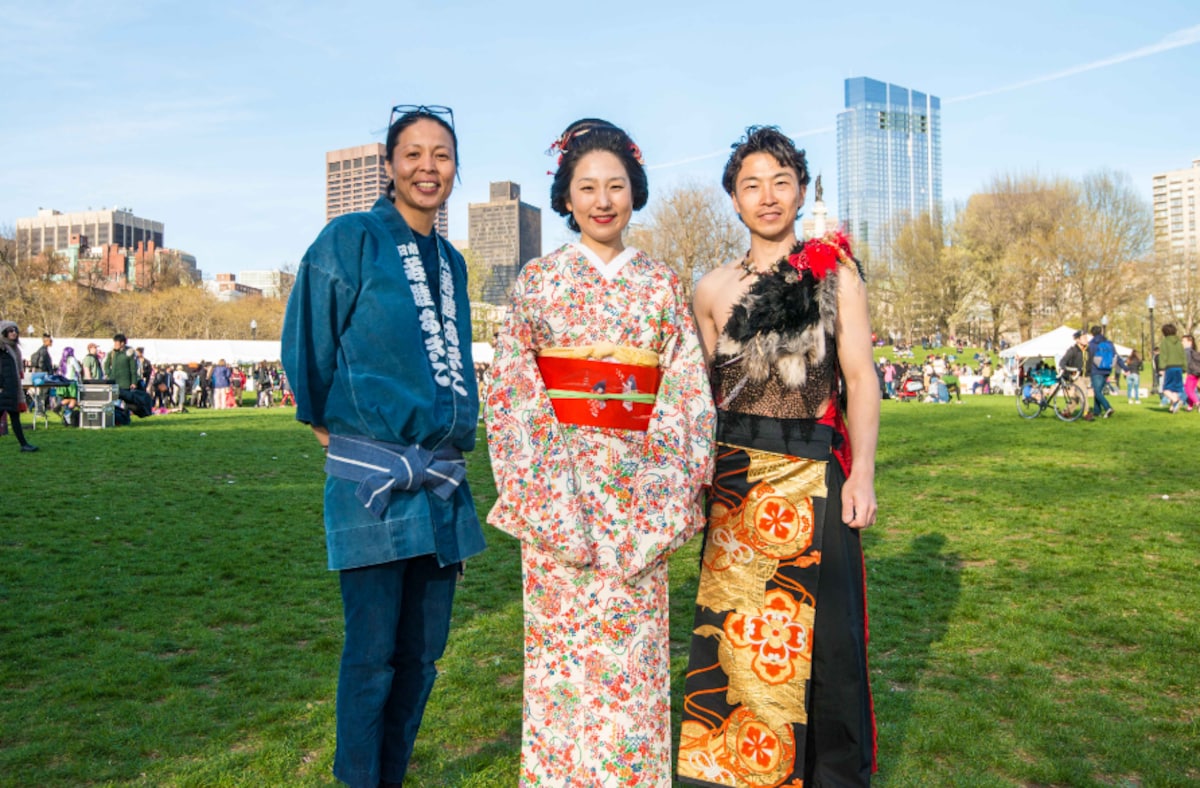 For those who can't make it out to Japan, Japan Festival Boston aspires to be the next best thing. Boston is a truly historic American city—one of the oldest in United States—and one that celebrates diversity partly thanks to its proximity of premier universities such as Harvard and MIT, which attract international students each year. And since 2012 (celebrating the 100th anniversary of the first Japanese cherry blossoms to be planted in the U.S.), it's here where you can experience a taste of Japan.

In 2016, the festival was held on April 24 at the Boston Common, the oldest city park in the states. The stated aim of the event is to "Introduce Japan's true culture to America, and pass these traditions to future generations; bring the diverse local community together as one; express our love and gratitude to the City of Boston." The result is a series of arts and crafts booths, food stalls, workshops, live performances and even a cosplay contest.
4. Japan Day at Central Park (New York)
Celebrating its 10th anniversary in 2016, the Japan Day at Central Park once again brought Japanese culture to the Big Apple on May 8. The event begins with one of the more popular events, the Japan Run, a four-mile marathon hosted by the New York Road Runners. The run attracts around 5,000 participants and is followed by a kids' race. After that, the Japan Day Festival brings to the metropolis several Japanese activities such as calligraphy, kabuki face painting and even a photo booth. Revelers will also be able to try on a yukata (summer kimono) and sample some scrumptious Japanese delights before being entertained by traditional Japanese dance, taiko drum performances and even meet Pepper, the humanoid robot.
3. Japan Festival of Houston
Boasting an attendance of over 25,000 participants each spring, the the Japan Festival of Houston began in 1993. Held in Hermann Park, which is near a well-known Japanese garden, this festival brings to downtown Houston a mikoshi (portable shrine) parade, a live taiko performance, a cosplay competition and kids' activities over the course of two days in spring. One thing that truly sets this festival apart from the ones above is an actual tea ceremony demonstration. Watch a skilled professional make tea before enjoying a fresh cup of matcha and traditional Japanese sweets. It's an excellent way to celebrate spring in Texas. The festival is completely run by volunteers and is taking donations to ensure free admission each year. For more information on how to join as a volunteer, or access to the festival as a participant, visit the link below,
2. Japanfest Chicago
Not to be outdone by New York, the Windy City hosts a two-day summer festival to celebrate Japanese culture. Established in 1982, the Chicago Japanese American Council brings lots of historical and modern appeal to the heart of America. Fans of culture can get a taste of tea ceremony, ikebana (flower arrangement), bonsai, calligraphy and perhaps even try on samurai armor. You'll be astounded by the live martial arts demonstrations and special guest performers and demonstrators each year. And if you're hungry, there'll surely be tasty Japanese cuisine to enjoy.

Aside from live theatrical, musical and dance performances, the festival also includes documentary screenings with films from Japan, subtitled in English, to give participants a better look at life in Japan. And what festival would be complete without a cosplay contest?!
1. Nisei Week (Los Angeles)
California is jokingly called Japan's 48th prefecture, and as the state with the highest proportion of Japanese and Japanese-American residents, it makes sense that celebrating Japan isn't done over a day or two, but with a nine-day festival called Nisei Week (nisei, meaning second generation, is a term for children born to Japanese immigrants). Held in Los Angeles' Little Tokyo neighborhood, the festivities have been going on since 1934, and are organized by the Japanese American Cultural and Community Center.

Following the invitation-only opening ceremony, there are several fantastic activities lined up annually, including a grand parade throughout Little Tokyo featuring special guests each year, including representatives from Nagoya, Japan—L.A.'s sister city. Like other Japanese festivals on this list, there are martial arts demonstrations, exhibitions and lots of food on hand. But what makes this festival unique is the coronation ball and the crowning of a Nisei Week Japanese Festival queen. The queen and court represent the event both nationally as well as internationally as they may have a chance to travel to Japan.

Nisei Week ends with a big dance, and the public is invited to join the rehearsals before the grand finale at the closing ceremony.