Finally, Food You Can Accessorize With!
One of the many great things about eating out in Japan is the fake food samples that are presented outside the restaurant. One of the companies that makes the realistic fake food for restaurants, Fake Food Hatanaka, has now released what it calls the ii-Fake line of accessories that feature their signature plastic dishes.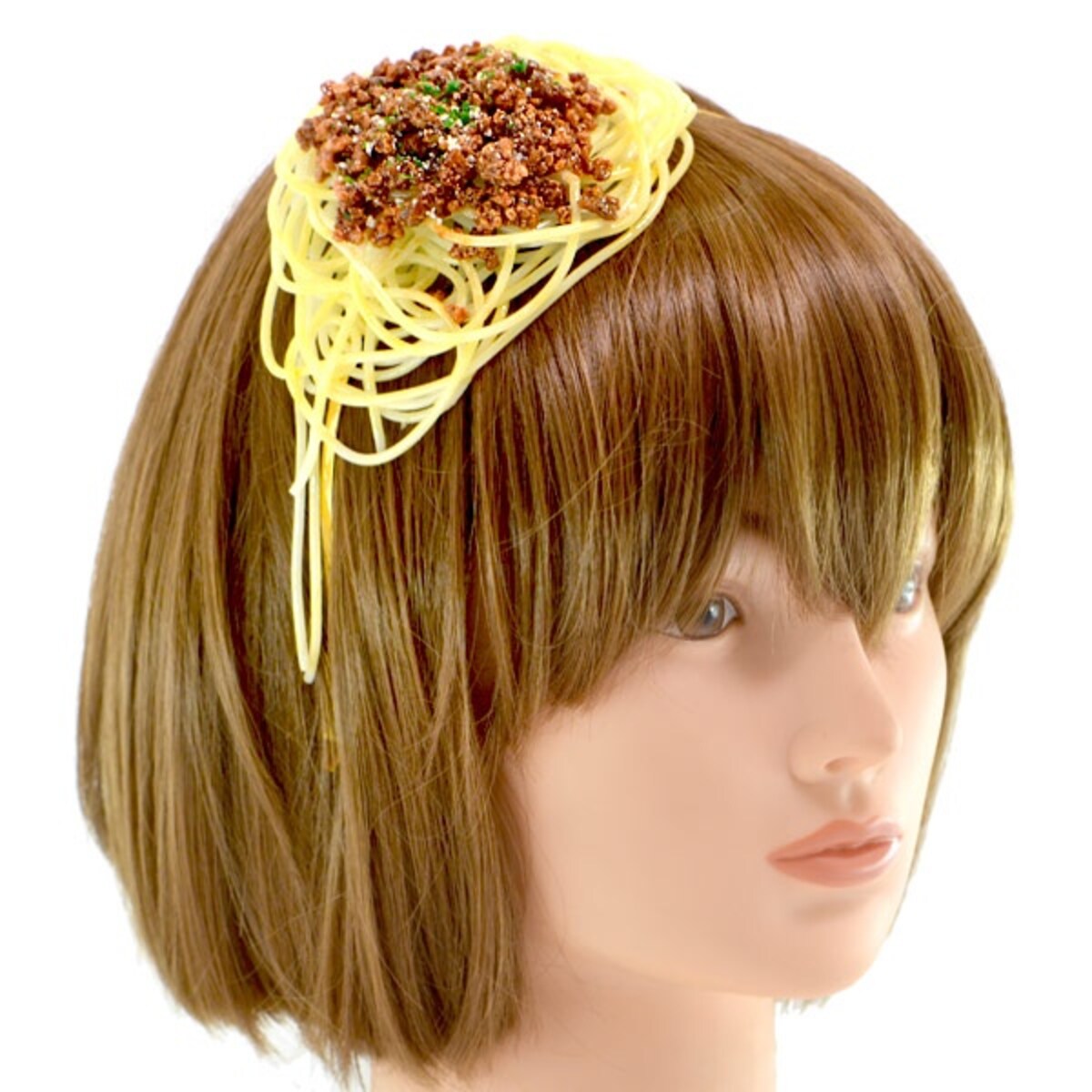 Nothing quite completes that "I woke up like this" look like a pile of spaghetti and meat sauce in your hair.
"Oh this old thing? I just tossed it up there this morning."
"The egg on that tsukimi soba really brings out the yolks in your eyes."
When you want to have emo hair but also want to show your love of bacon and eggs to the world.
And for those who want the complete opposite of subtlety: the full-on Medusa-hair omelet soba!

If you're a fan of Japanese food samples and crazy hair accessories, then check out Fake Food Hatanaka's online accessory shop ii-Fake. There's much more available than what we've shown here, though a lot of it has been so popular it's already sold out.