Hiroshima Has Pennant Fever!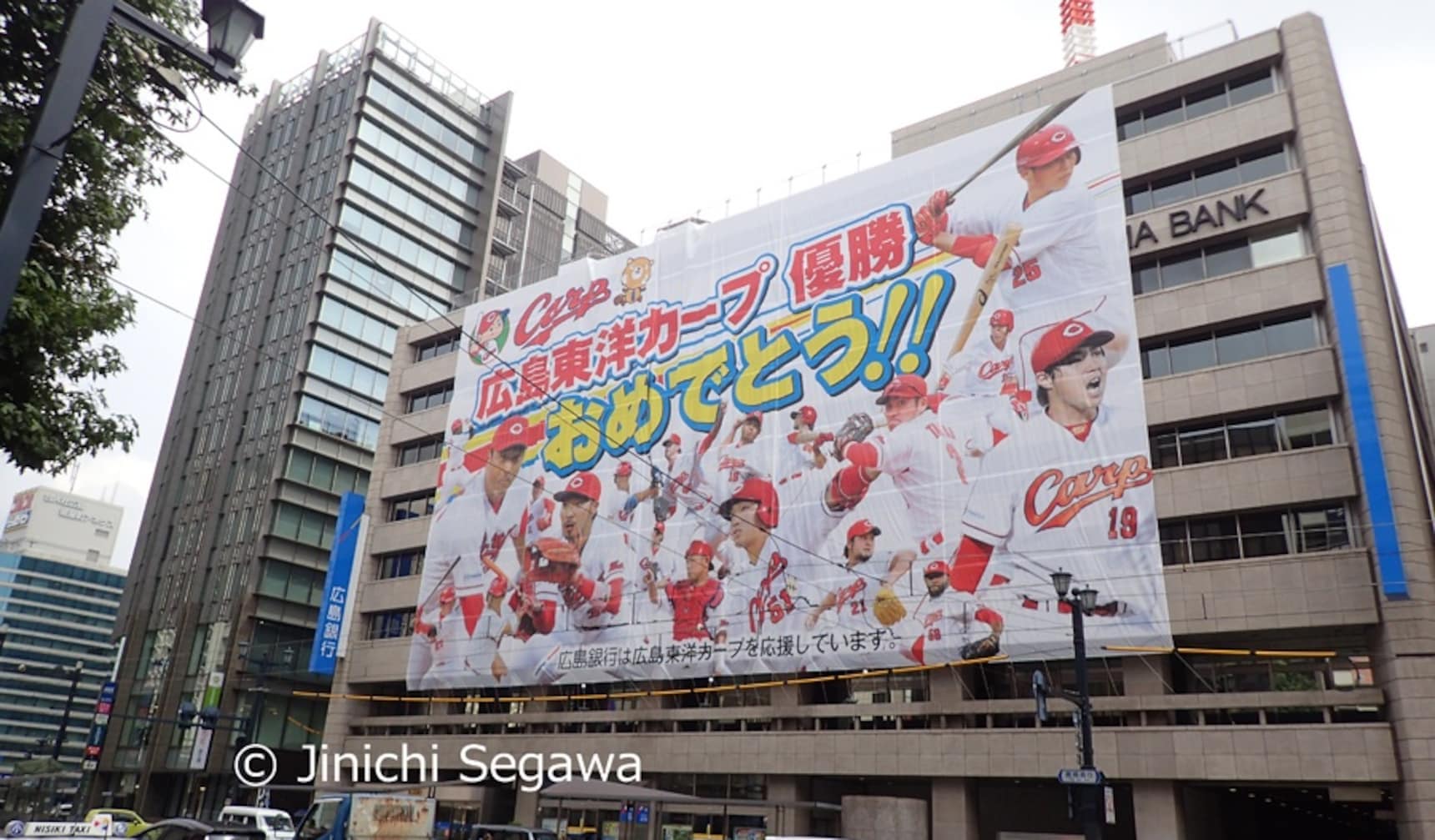 The Hiroshima Carp were established in 1949 as part of the many efforts to revive the city following its destruction by the atomic bomb in World War II. Lacking sponsors, however, the citizens of Hiroshima took it upon themselves to organize a fundraising campaign for their team. This incredible spirit of support persists here to this day.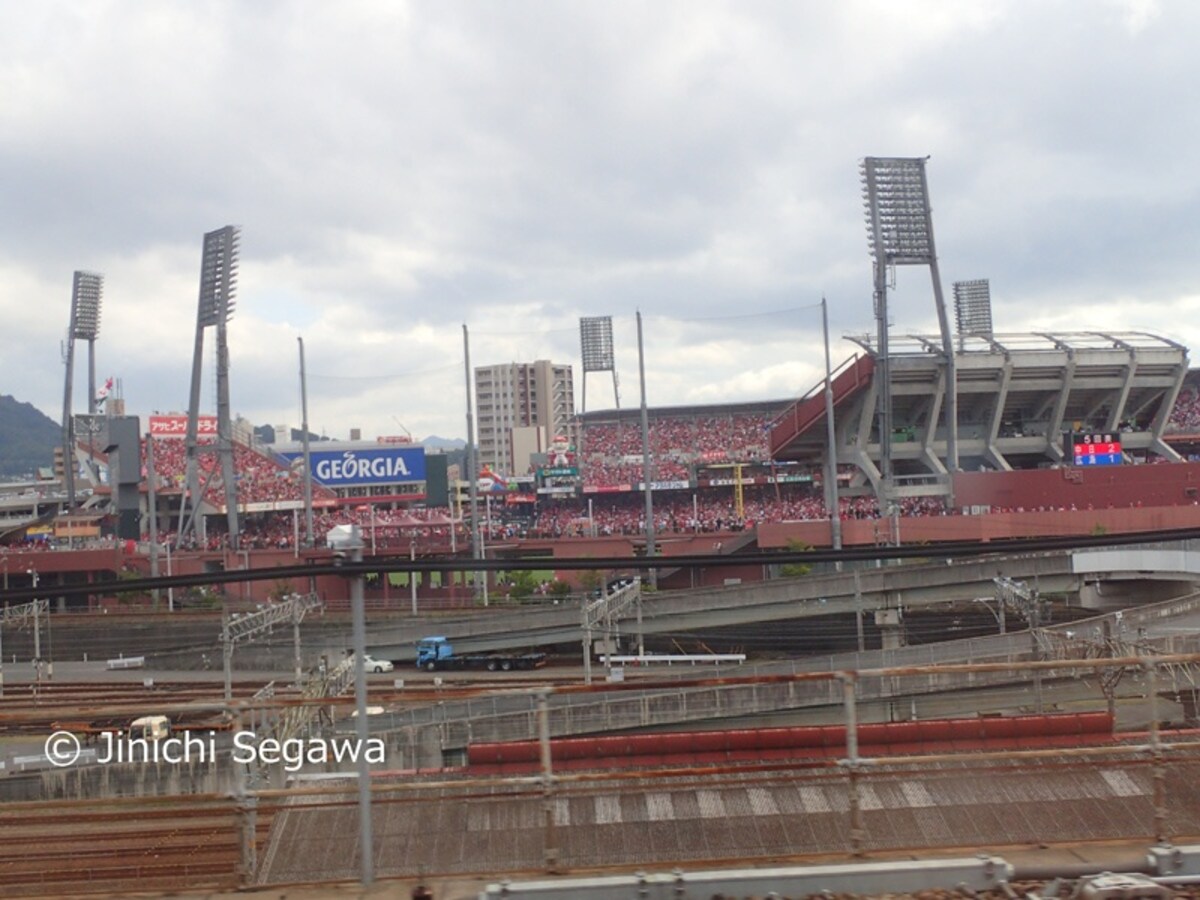 2016 marks the first time in 25 years the Hiroshima Carp have won the Central League title—the longest pennant drought among all 12 teams in Nippon Professional Baseball—and the city has exploded in its display of love for these local heroes.

Above you can see the Carp's home, Mazda Zoom-Zoom Stadium, shot from inside the Shinkansen bullet train. The stadium was intentionally designed so riders on the JR lines could catch a glimpse inside as they pass by.
The Carp's mascot is "Carp Boya" or Carp Boy. He can be seen on manhole covers throughout the city, which many fans like to capture in photos.
Even the trams and trains are decked out in various Carp-themed designs.
Convenience stores have also caught Carp fever, like this one done up in red and displaying a large sign that reads, "We sell Carp tickets!!"
You can find posters and banners celebrating the team's pennant win all over the city, including this huge, 40-meter (131 ft) banner draped across a building.
The approach to Mazda Zoom-Zoom Stadium is dubbed Carp Road. On game days this road becomes a sea of red from fans sporting the team's colors.
The Carp's home stadium isn't just a great place to catch a game—you can also go shopping and enjoy some delicious barbecue. Carp fans from all over Japan come together here to cheer on the team that overcame the challenges of history to become the 2016 Central League champions.