The 8 Most Popular Sports in Japan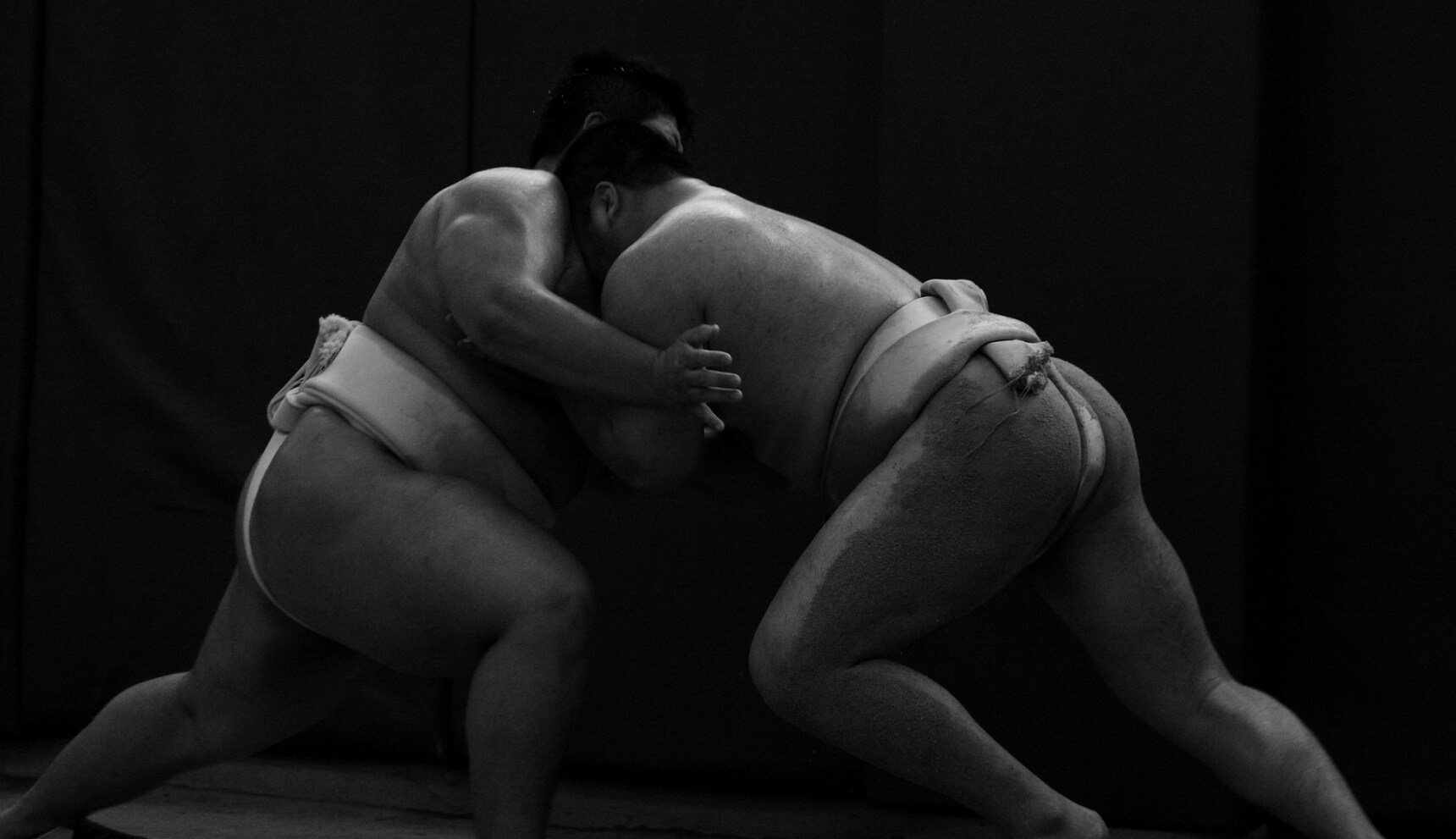 While Japan spent much of its history isolated from the rest of the world, the nation quickly embraced a number of sports that were introduced when it opened up at the end of the 19th century. Surprisingly, many remain the top sports in the nation to this day. Read on to find out if your favorite sport made the Top 8!
8. 'Puroresu'
If you're familiar with the way Japanese people abbreviate foreign words, you might be able to sound this one out. Puroresu is short for pro wrestling, and while there were a number of attempts to bring it to Japan in the early 20th century, it didn't catch on until 1951.

The spread of the sport is largely attributed to Japan's first big puroresu star, Rikidozan, a Korean-Japanese former sumo wrestler who gave Japan a hero when the country was struggling with its post-war identity crisis. Popular wrestlers in more recent history include Giant Baba, Antonio Inoki and Tiger Mask (actually a chain of four wrestlers who wore the mask in turn). J-pop lovers might even recognize Ladybeard, of Ladybaby fame, who made his Japanese puroresu debut in 2013.

Japanese puroresu is not as story-centric as its American counterpart. There's more athleticism, ostensibly due to the fact that many wrestlers have studied various disciplines of martial arts.
7. Boxing
When Commodore Perry ordered the Japanese ports opened in 1854, his men introduced boxing to the nation. Tsunekichi Koyanagi, an ozeki-ranked sumo wrestler, was chosen by the shogunate to challenge a boxer and a wrestler in a series of mixed martial arts fights. From there, the sport picked up, with the first major exhibition fight taking place in 1887.

Yujiro Watanabe, considered the father of Japanese boxing, trained from the age of 16 in California before coming back to Japan and establishing the Nippon Kento Club in 1921. A number of boxing federations and associations arose in the ensuing years, culminating in the formation of the All-Japan Professional Kento Association in 1931, which would eventual transform into the Japan Pro Boxing Association (JPBA), a name it has maintained since the year 2000.

The rules governing pro boxing in Japan are established under the Japan Boxing Comission (JBC) to encourage boxers to fight inside the country. Very few male boxers attempt to gain international titles, and the Japanese champions aren't generally recognized around the world.
6. Auto Racing
Competitive auto racing has existed in Japan since the 1920s, but it wasn't until the Tamagawa Speedway was opened in 1936 that the sport had a permanent, dedicated track. Soichiro Honda, who would later go on to found the eponymous car company, was one of the early competitors at the new track, while newly formed Nissan competed with its own factory team.

After forming his company, Honda went on to open the Suzuka International Racing Course, better known as the Suzuka Circut, in 1962. The track has hosted a numerous major world championship events, most notably Formula One. Not to be outdone, Mitsubishi also opened a racecourse, the Fuji Speedway, in the early 1960s (now owned by Toyota). Almost all of the biggest races in Japan happened at one of these two tracks—though there are more than 20 auto racing tracks in total around Japan.
5. Golf
Like many of the sports on this list, golf was an import from the West following the Meiji Restoration (1868-1912). A British expat by the name of Arthur Hesketh Groom had been living in Kobe for 33 years, and was tired of not being able to play his beloved sport. So, he and his buddies set out to make a four-hole golf course on Mount Rokko, which forms the backdrop to Kobe. The original course was completed in 1901, but was expanded in 1903 to nine holes to become the Kobe Golf Club.

Golf remained almost exclusively a sport for expats and Western-educated Japanese for some time. The opening of a course in Tokyo in 1914 introduced it to members of Japan's more traditional elite, with interest quickly expanding to see 71 courses opened across the country by 1940.

As the Japanese social class system was disrupted following World War II, more and more members of the new middle class began playing golf, creating a new wave of players. Golf was a new venue for conducting business and a sign of upward mobility until the collapse of the economic bubble in the early 1990s.

Nowadays, golf isn't restricted by age, class or gender. The most popular modern Japanese golfers are all quite young, including Ryo Ishikawa, who shot to fame at the age of 15, as well as Hideki Matsuyama and top-ranked female golfer Ai Miyazato. In addition to the nation's numerous golf courses, you'll also find green-netted driving ranges almost anywhere you go in the country.
4. Sumo
Sumo is often considered Japan's national sport, and has been around since antiquity. Originally arising from a Shinto ritual of a human wrestling with a god, professional sumo tournaments began in 1684 in Tokyo's Tomioka Hachiman-gu Shrine.

There are two accepted ways to claim victory: force your opponent out of the ring or to make contact with the ground with any other part of your body other than your feet. Of course there are other grounds for disqualification, including when a wrestler's belt, or mawashi, comes off.

Each year there are six sumo tournaments throughout the country, each spanning 15 days. The lower-ranked wrestlers have matches at the beginning of the day, and the stands will slowly fill up as the higher-ranked athletes make their way to the ring, or dohyo. The top two wrestlers, typically a yokozuna and/or ozeki (the highest and second-highest rankings for sumo wrestlers) compete last to close the tournament. For a more detailed look at a day of sumo, click here.

Yokozuna is a very prestigious rank, and one that has actually been held solely by non-Japanese wrestlers since the year 2000, with many incredible athletes hailing from Mongolia.
3. Tennis
It's believed that tennis first arrived in Japan in 1878, when five courts were constructed in Yokohama's Yamate Park for use by foreigners. In the same year, George A. Leland was invited to introduce Wetern-style physical education to Japan, and it's generally believed that his input led to tennis becoming widely taught across the nation. However, the expense of procuring materials for standard tennis balls led to the development of "soft tennis," which uses a flexible, all-rubber ball. By 1886, soft tennis was the standard form of the sport played in Japan, and it is still taught in public schools across the country to this day.

Tennis has taken a prominent place in Japanese culture. It was in tennis that Japan won its very first Olympic medals, both claimed by Ichiya Kumagai at the 1920 Antwerp Olympics. Japan's Emperor Akihito met Empress Michiko on a tennis court in the resort town of Karuizawa in 1957. The Prince of Tennis manga series has sold over 50 million copies. And since becoming the only male Japanese tennis player to ever be ranked in the top 10 in singles tennis, since 2015 Kei Nishikori has single-handedly put booster jets on the sport's popularity.
2. Soccer
Long before football, there was an ancient "kick ball" sport called cuju that developed in China and spread to Korea as well as Japan, where it was renamed kemari. Flash forward to the 19th century, the modern sport of football (a.k.a. soccer) was introduced to the country by Lieutenant-Commander Archibald Lucius Douglas of the British Royal Navy, who taught it to Japanese navy cadets between 1873 and 1879.

While football associations were organized in the 1920s, it wasn't until 1930 that Japan had a national team. And in 1936, Japan made its debut at the Berlin Olympic Games, where it celebrated its first victory in a 3-2 win over Sweden. Before World War II, the sport was commonly called shukyu (蹴球, literally "kick-ball"), but came to be known as "soccer" (or sakkaa) due to post-war American influence.

The first organized national league was organized in 1965, consisting of eight amateur company clubs. A bronze at the 1968 Mexico Olympic Games boosted the sport's popularity, but it remained semi-pro until 1992, when the Japan Professional Football League, commonly known as J.League, was formed, made up of nine teams from the semi-pro Japan Soccer League and the newly formed Shimizu S-Pulse.

There are now 18 professional soccer clubs in Japan. A number of star players have emerged from J.League, including Kazuyoshi Miura, Hidetoshi Nakamura and Shunsuke Nakamura, while several key players play for football clubs around the world, such as Makoto Hasebe and Keisuke Honda. The men's national team is known as the Samurai Blue.

While women's soccer has less popularity outside of national tournaments, the Japan women's national football team, known as Nadeshiko Japan, has drawn a wave of attention following its win over the U.S. at the 2011 FIFA Women's World Cup Final.
1. Baseball
Baseball is the undisputed top sport in Japan, and is jokingly called Japan's national sport (ironically, Japan actually has no officially recognized national sport—not even sumo or kendo).

While most Japanese people would understand the word "baseball," locally it's called yakyu, or puro yakyu when describing the professional league. Even high school baseball is taken very seriously, with the National High School Baseball Championships (or Koshien) a much-watched event every summer.

While baseball was introduced to the country in 1872, it took 64 years before a full professional league was formed in 1936. This league included the Tokyo Kyojin (now the Yomiuri Giants) and the Osaka Tigers (now the Hanshin Tigers). By 1950, the league was large enough to split into the Central League (consisting of older teams) and the Pacific League (consisting of new teams), which to this day face off in the Japan Series every October.

There are a few differences between Japanese and American baseball. The Japanese ball is slightly smaller, as are the strike zone and playing field. Regular-season games are limited to 12 innings and playoff games are capped at 15 innings, meaning ties are possible. However, the leagues will actually sign players from the U.S. and other nations overseas, though only four foreign-born players can be included on any team's active roster. Nonetheless, Randy Bass still holds the highest single-season batting average at .389.

Of course, if you want to see more similarities and differences up close and personal, there's nothing like going to a game!