Experience the Fervor of High School Baseball!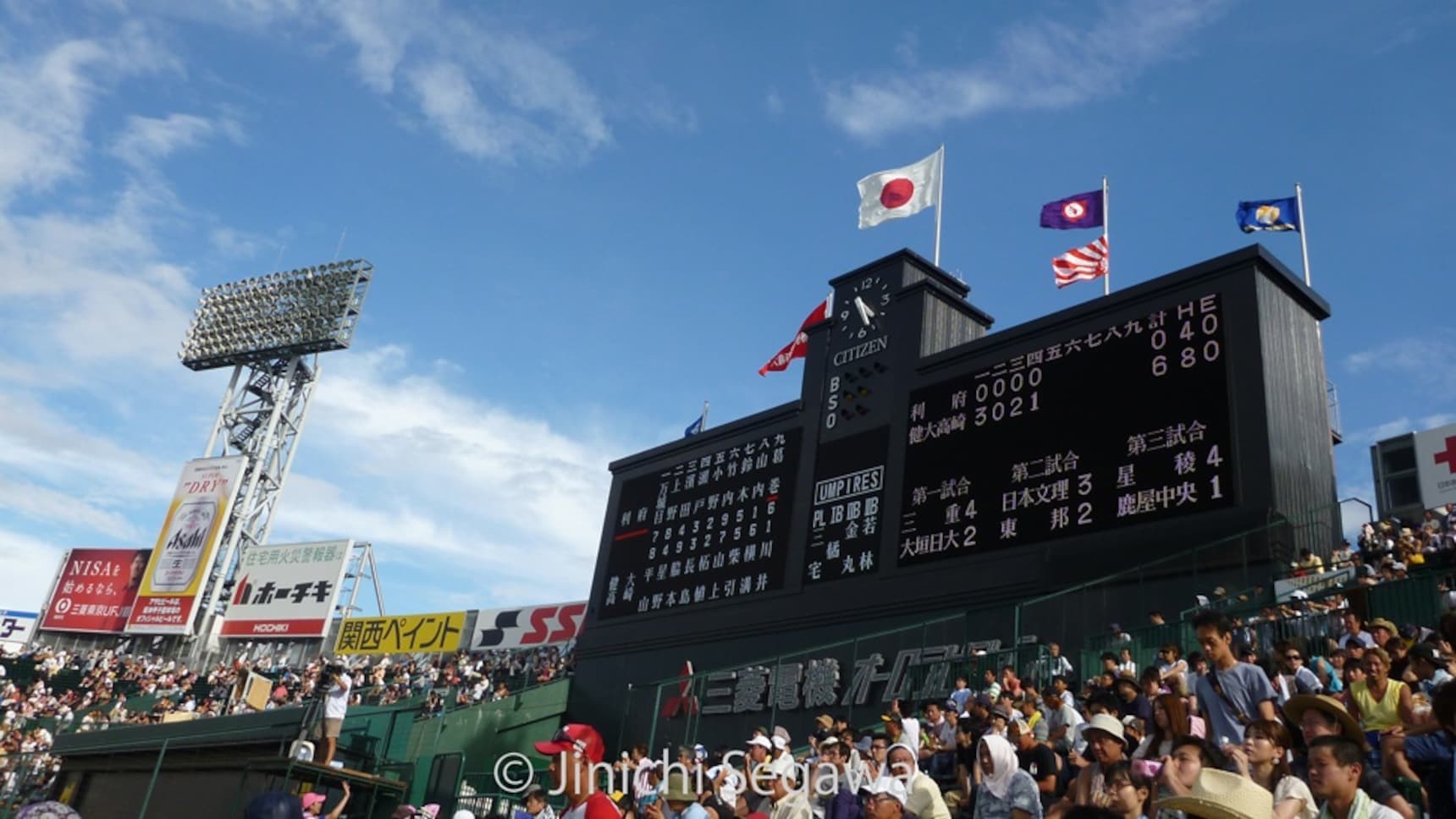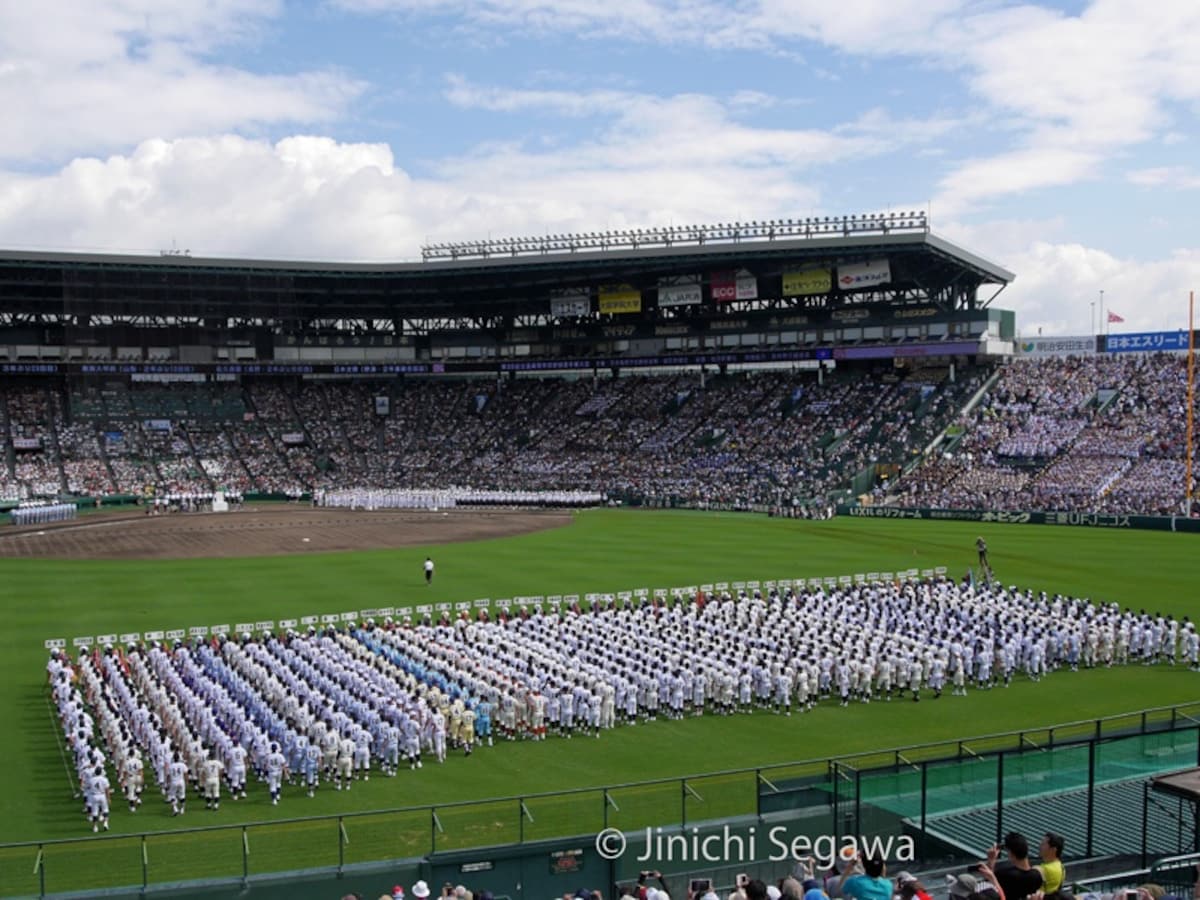 The opening ceremony sees all 49 qualifying teams from each region of Japan step onto the field. While teams across the country train diligently to make it here, only the top team from each region will be able to enter Hanshin Koshien Stadium.
A total of 18 players fill each team's bench, an honor reserved only for this small selection of hard-fought champions.
Seats are cramped to capacity, with some 50,000 fans in attendance to watch the most anticipated games and tournament finals. Since the teams come from all over Japan and act as representatives of their respective regions, fans are feverish in their support for their local team.
Before each game starts there's an incredibly long line at the entrance. The official support seats for each team's fans are in the Alps Section along either side of the outfield. While other seats are available for the day, guests in the Alps seats have change out every match to allow the next fans their turn.