The Spotlight's on D. H. Rosen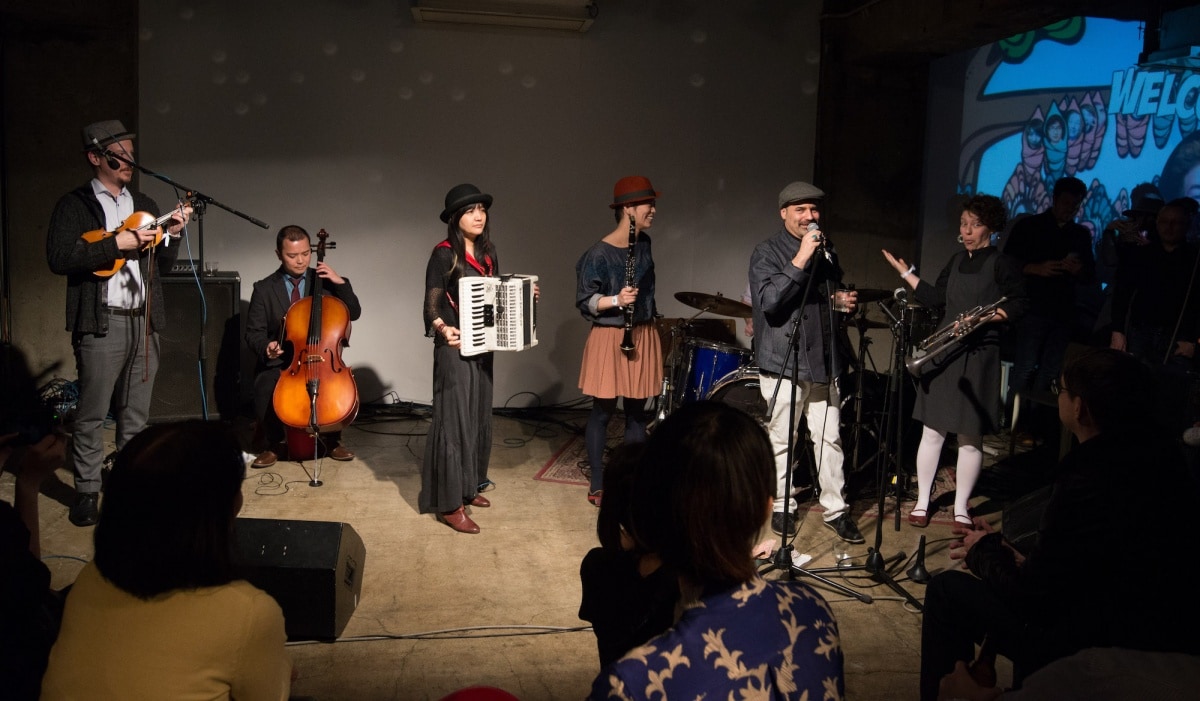 There are those that do and those that can do it all, and D. H. Rosen is definitely in the latter group. Living in Japan for over two decades, he's inspired organizations such as MINI and RedBull with his creative eye for intricate art design and influential art messaging. And whether you're into art or not, there's not a district in Tokyo where he hasn't left his artistic footprint, including the walls of the German Embassy where TokyoDex has curated multiple art installations. Most recently, Rosen also curated one of the central venues for Roppongi Art Night, one of Japan's biggest art parties.
In April of 2013, Rosen took the idea of collective artistry to another level with the Artist Caravan project, an initiative that brought artists and musicians from all regions of Japan together in Kesennuma, Miyagi Prefecture, to help revitalize a community which had been devastated by the 2011 earthquake and tsunami. Several public murals were created through Artist Caravan, and the finale—a concert at a local temple—featured a gathering of some of the top taiko (Japanese drums) players in Japan. Since that time, Artist Caravan has continued every year as community outreach project across Tohoku.
TokyoDex hosts an art party every couple of months called This&That Café at one of Tokyo's coolest underground venues: SuperDeluxe in Nishi-Azabu. Be sure to check out the TokyoDex Facebook page for details on exciting upcoming events—you won't want to miss them!

(Top photo by Michael Holmes: michaelholmesphoto.com)