8 Amazing Days on a JR Kyushu Rail Pass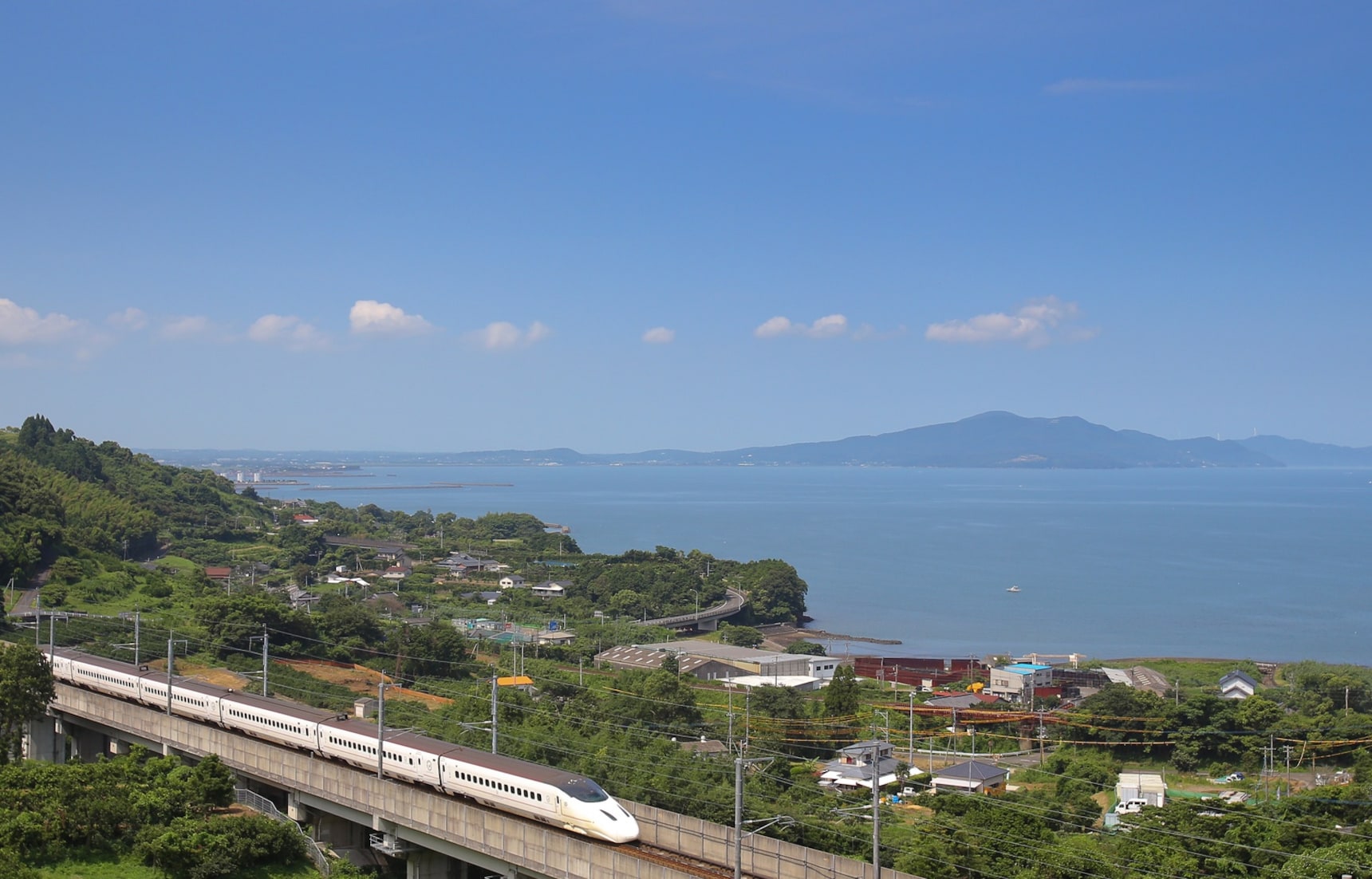 JR Kyushu Rail Pass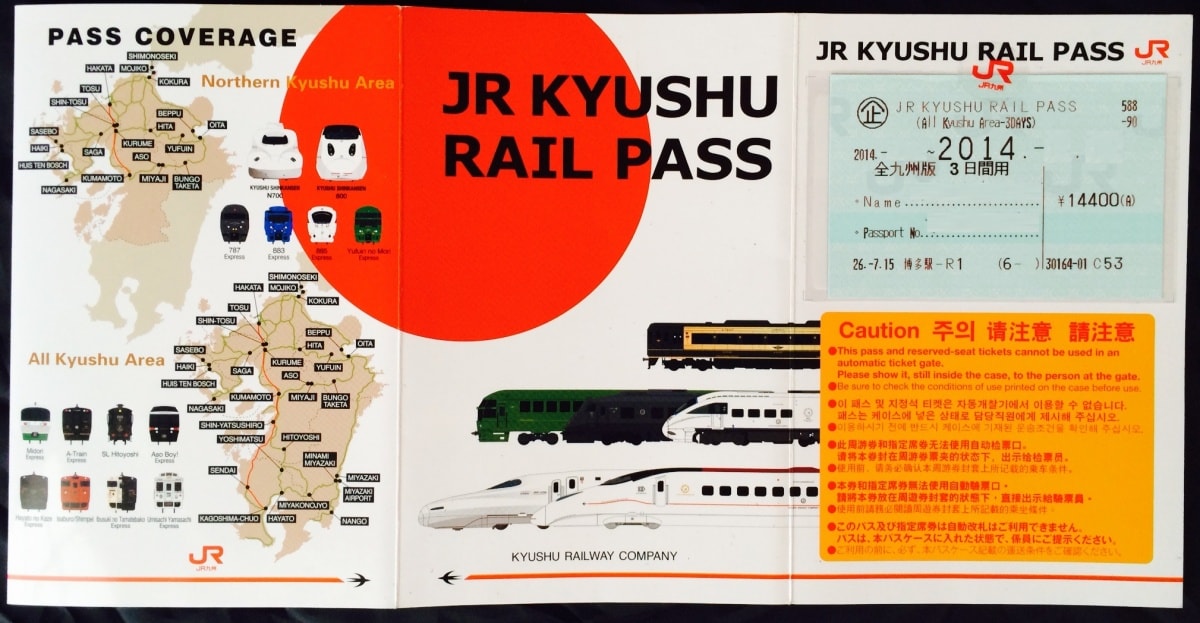 The JR Kyushu Rail Pass is a so-called "free pass" offered by JR Kyushu exclusively to overseas visitors to Japan. Both a northern Kyushu pass and an all-Kyushu pass are available, each granting free access to all JR Kyushu lines in the selected region—including special express trains and Shinkansen bullet trains—allowing you to get on and off as you please.

Three-day and five-day passes are available. For the following tour, we've strung together a three-day pass and a five-day pass for a truly thorough eight-day experience in Kyushu!
Day 1
Arrive in Oita Airport → Take the limousine bus to Yufuin Station (about 1 hr) → Stroll around Yu-no-Tsubo Road (take a ride on a horse-drawn carriage, stop in at a hot spring bath, grab a bite to eat) → Spend the night at a hot spring hotel in Yufuin.
1. Yufuin Station
You can take a direct limousine bus from Oita Airport to Yufuin Station. Once at the station, go to the green ticket window ("Midori no Madoguchi") to present your passport and the e-ticket proving your advance purchase of your Kyushu Rail Passes. This will get you the passes themselves.

This trip makes use of the Limited Express Yufu, Kyushu Shinkansen, SL Hitoyoshi, Limited Express Hayato no Kaze and Limited Express Kirishima. You may want to reserve all your seats on these trains at this time, then schedule the rest of your travels to accommodate your reservations. SL Hitoyoshi only runs a single round-trip daily (and only from April to November), while Hayato no Kaze only has two round-trips daily, so the seats often sell out. Reserving in advance is the safest way to ensure you can get a seat! If you find the trains sold out, head to the ticket window to get help planning an alternate route.

Address: Oita Prefecture, Yufu City, Yufuin Town, Kawakita 8-2
2. Yu-no-Tsubo Road (Yufuin)
Kyushu is full of hot springs, or onsen, and Yufuin is one of the region's most popular hot spring towns. Beyond the hot waters, the sightseeing is magical as well, and the stroll from Yufuin Station to Lake Kinrin is a must. On the way you'll pass through Yu-no-Tsubo Road, a charming street lined with traditional Japanese shops and cafés.

Address: Oita Prefecture, Yufu City, Yufuin Town, Yu-no-Tsubo
Dining Recommendations (Yufuin Town, Oita)
Soba
There are a number of shops around Yufuin that make soba noodles using local buckwheat. If you're new to soba, we recommend mori soba, which is served cold and dipped in sauce before you take each bite.

Bread
The multiple varieties of bread available in town are also popular among tourists. Buy some to take along and enjoy later in your journey!
Day 2
Yufuin Station → Take the Limited Express Yufu to Hita Station (about 1 hr) → Walk about 15 min to Mameda Town, great for a castle town stroll → Walk about 20 min to Hita Onsen and explore the Mikuma River on a houseboat → Take the Limited Express Yufu to Amagase Station (about 30 min) → Spend the night at Amagase Onsen.
3. Mameda Town
Located on the western edge of Oita Prefecture, Mameda Town, now part of Hita City, still retains the feel of an Edo Period (1603-1868) castle town. It's a lovely area for a stroll, filled with sweets shops, general stores, senbei (rice cracker) shops and little museums and record halls preserved from a time long past.

Address: Oita Prefecture, Hita City, Mameda Town
4. Hita Onsen Houseboat
The Mikuma River runs through Hita Onsen, and you can get a beautiful view of the river while floating along on a houseboat cruise. Cruises can be booked from any of the various traditional inns, or ryokan lining the river. The price is about ¥3,150 for adults, though you may find slight differences depending on the ryokan where you book. If you pay for a meal as well, you can enjoy delightful dining on straw tatami mats as you float above the placid waters.
Dining Recommendations (Hita City, Oita)
Ayu (Sweetfish)
The Mikuma River is famous as a fishing ground for ayu (sweetfish), which feed on the moss growing on the river's submerged rocks. Caught between early summer and fall, ayu are known for having plain, white flesh and very little fishy smell.
5. Amagase Onsen
Amagase Onsen is a hot spring area in Amagase Town, located 30 minutes southeast of Hita Station on Limited Express Yufu. In the center of the region, you'll find 20 hotels and traditional inns lining the Kusu River.

Amagase Onsen is famous for its mixed outdoor baths, with five found right along the riverbank: Ekimae Onsen, Masujiro Onsen, Yakushi-yu, Jinden-yu and Tsurumai-no-Yu. For those concerned about their modesty, there are baths that can be entered wearing bathing suits or towels as well.