Guide to Hiroshima's Top Guesthouses & Hostels
8. Hiroshima Hana Hostel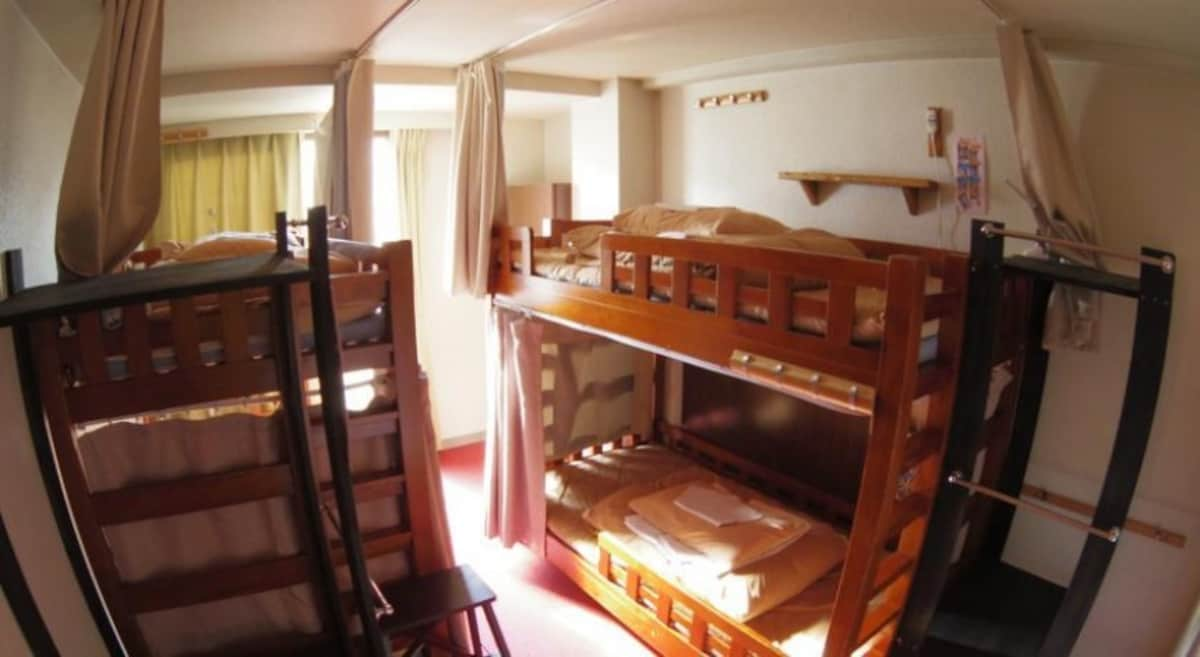 The unassuming Hiroshima Hana Hostel used to be a local business hotel but has since remodelled the property into a modern and cheery hostel. With the JR Hiroshima Station just 5 minutes' walk away, Hana Hostel is not only a favourite amongst backpackers but also travellers looking for value-for-money accommodations. Take your pick from the homely dormitory-style rooms or private traditional Japanese-style tatami rooms. The thoughtful owners of the hostel also provide free-use massage chairs for you to relax in after a long day out exploring the numerous sights in the city.
7. The Evergreen Hostel
If exploring historical monuments is what you love, stay at the Evergreen Hostel! This cosy hostel is right next to the Hiroshima Peace Memorial Park, Atomic Bomb Dome and Hiroshima Peace Memorial Museum. Hiroshima Castle is also relatively near so you just need to walk to all these historical sites without incurring any transport costs. In addition, the large wooden bunk beds provide you with comfortable and stable rest at night. Feel the comfort of home right here with friendly staff and cosy beds and lounge to rest and relax in!
6. J-Hoppers Hiroshima Guesthouse
Formally a small Japanese-style ryokan accommodation, J-Hoppers was partially remodelled into a modern backpackers' guest house in November 2006. The guesthouse is just about a 10-minute walk from downtown with major tourist sites within easy reach by foot. Depending on your preference, you can opt to stay either in a comfortable dormitory-style room with other travellers, or in a private and cosy Japanese tatami-style room. There is no curfew or lock-out at the guesthouse so you can explore the city anytime you like, just be considerate to the other guests and not make too much noise if you return very late!