Top 10 Hotels & Airbnb Under US$70 in Kanazawa
Hotel 5. APA Hotel Kanazawa Chuo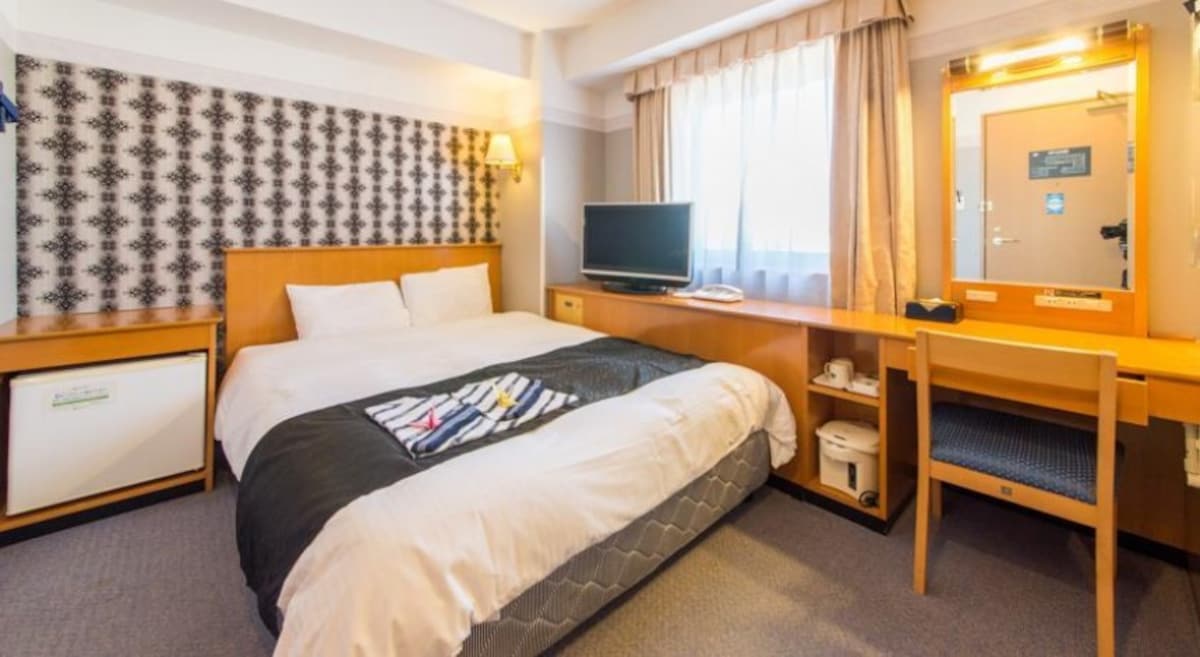 As part of the trusted APA Hotel group of hotels, APA Hotel Kanazawa Chuo is located in the Katamachi district where you will find yourself surrounded with popular art and heritage attractions. You can walk to the 21st Century Museum of Contemporary Art and the Ninja-Dera Temple in 8 minutes, as well as the Kanazawa Castle and Kenrokuen Garden in 12 minutes. Furthermore, the hotel also boasts an open-air hot spring bath on its highest floor, so you can enjoy the view while soaking in the refreshing hot spring water.
Hotel 4. APA Hotel Kanazawa Ekimae
APA Hotel Kanazawa Ekimae is strategically located such that the bus stop from where the Komatsu Airport Express Bus departs is conveniently located right in front of the hotel, and JR Kanazawa Station is also just next to it. The guest rooms may be compact, but they have all the essentials you need, from a flat screen TV, refrigerator, electric kettle and an ensuite bathroom with toiletries and hairdryer. The breakfast buffet serves a nice Japanese and Western mix of dishes to perk you up every morning. Furthermore, the spacious traditional public bath is reputed to be one of the best in the city!
Hotel 3. Toyoko Inn Kanazawa Kenrokuen Korimbo
Located in the Korinbo shopping area, Toyoko Inn Kanazawa Kenrokuen Korimbo is a value hotel ideal for guests who want to experience the vibrant city vibes as well as traditional Japanese culture. The ancient Kanazawa Castle and Kenrokuen Garden are just 800 metres (2625 feet) away, while the Bukeyashiki Samurai Houses are only 300 metres away (984 feet), allowing you to explore the well-preserved Edo Period attractions easily. If you wish to go to the city centre, JR Kanazawa Station is a mere 10-minute bus ride away. The best part of the stay? Free breakfast is served at the lobby every morning, so wake up early for an energising breakfast to kickstart your day!