Fortune Kitties for Fortune Cookies?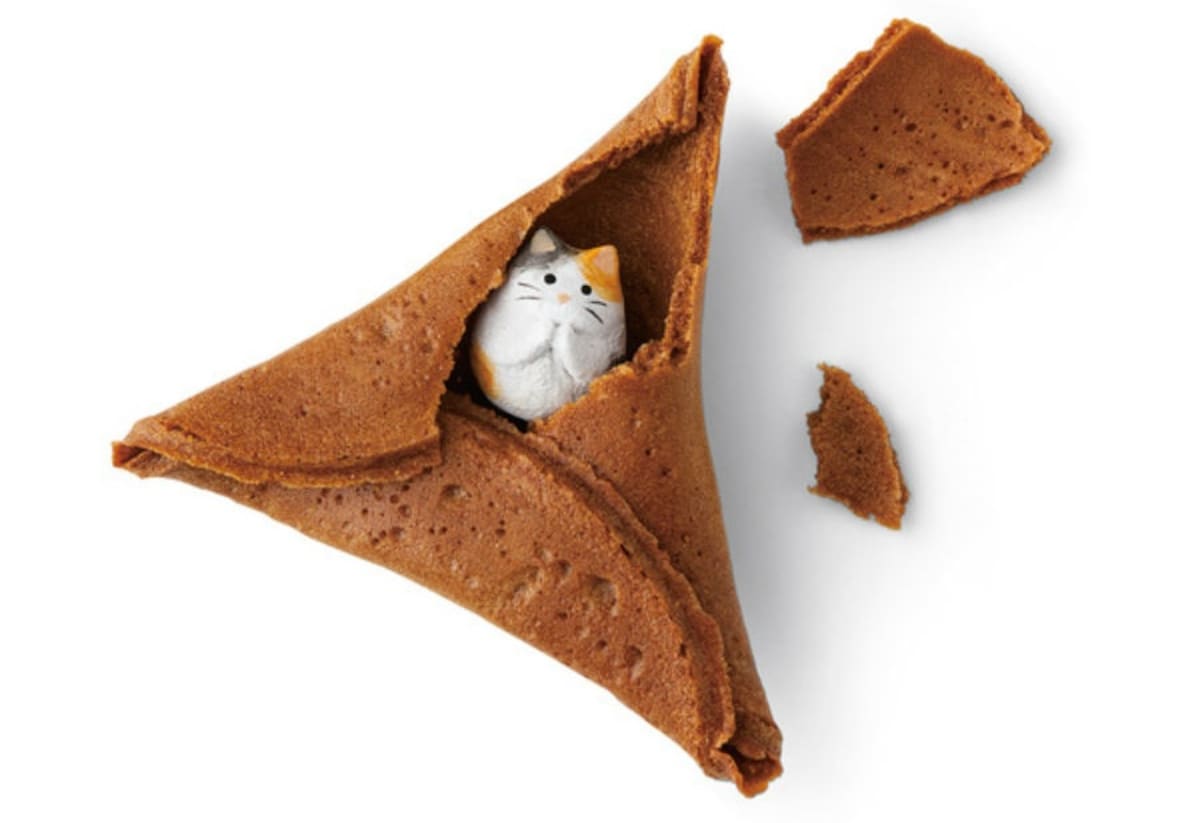 Felissimo, provider of all sorts of cat-based novelty goods, is back again with Dagashi Nyanko Kakurenbo, or Hide-and-Seek Kittie Candies.

They're sold in sets that include a pack of cylindrical karinto sweets and two individually wrapped crispy senbei rice crackers. While most senbei are flat discs, though, these are triangle-shaped. That's because there's a surprise waiting inside: a cute, hand-crafted cat figurine!

There are a variety of different cat pairs available, and as with many of Felissimo's products, the company will ship a different design each month, so you'll need to place a new order periodically to get the whole set. The company is selling the Hide-and-Seek Kittie Candies for ¥2,372 per bundle.