Fight the Lines to Kirby Café Tokyo 2016!
Kirby Café Tokyo is a limited-time pop-up at Tokyo Skytree that opened on August 26, 2016. The adorable shop has attracted fans from all over the country and lines are insane! For those who aren't able to visit, we got a sneak peek for you!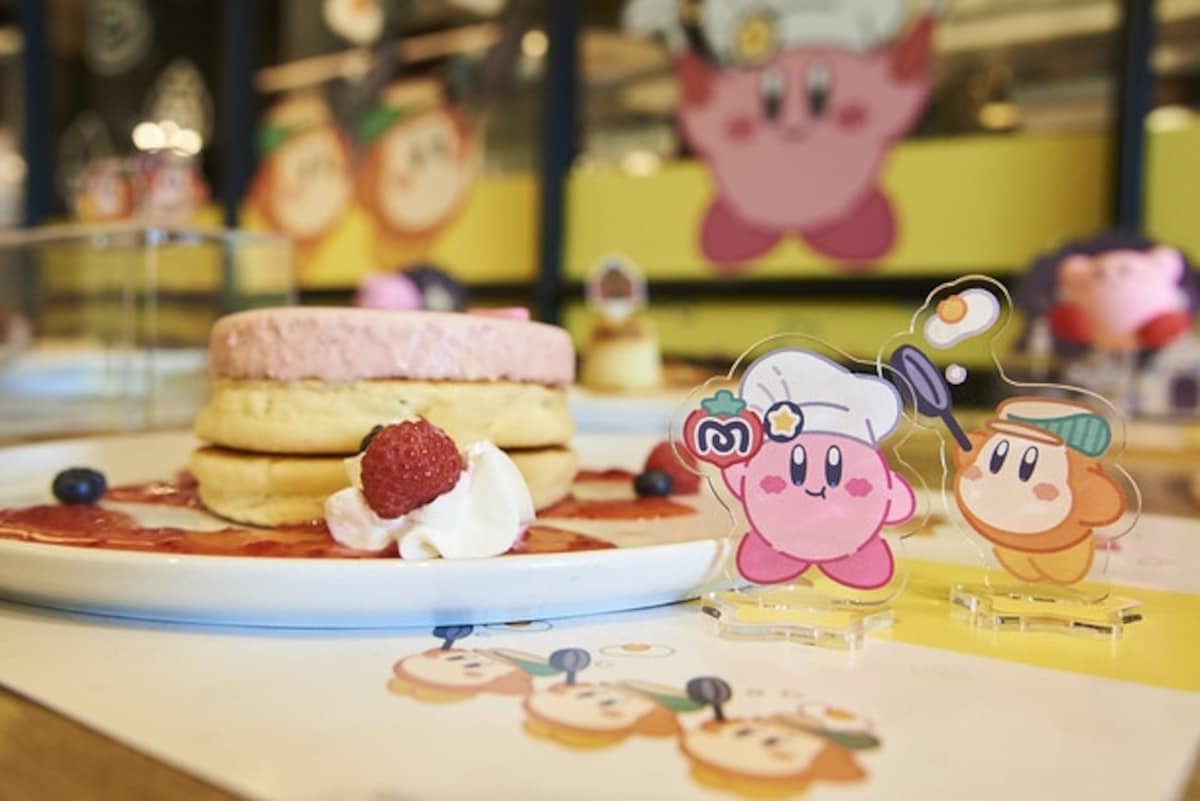 Even if you're not entirely familiar with our favorite pink puffball, the playful atmosphere, thoughtful table setup and splendid appeal of everything served will surely bring a smile to your face!
After being seated, guests get to choose from a delicious selection of dishes including the Maxim Tomato Restoring Pasta, which is probably Kirby's favorite as well. If you aren't feeling like pasta (or already have full health), try the satisfying Whispy Woods Green Greens Plate, or munch on King Dedede's Pizza! Thanks to the efforts of skilled chefs and baristas, there really isn't a wrong choice at the Kirby Café.
We were lucky and got to sample Kirby's Puffy Pancake, Waddle Dee's Deluxe Hayashi Rice, and also some Pupupuccinos. While humming softly to the Kirby soundtrack, we quickly noticed that every single table in the café had its own Kirby Nendoroid, too!
Next up was Kirby's Puffy Pancake. While we did hesitate to cut into it, the gentle sweetness of cream and custard was well worth it. The raspberry sauce was made with just the right amount tartness, and we're sure the pancake is something you'll never grow tired of eating. We really wanted more. Maybe three more, to be exact.
There's also a Kirby Shop near the café where you can stock up on your own little pink buddies! Now that's hard to resist!

See below for more pictures at Tokyo Otaku Mode!