Comiket Survey Reveals Foreigners' Top Manga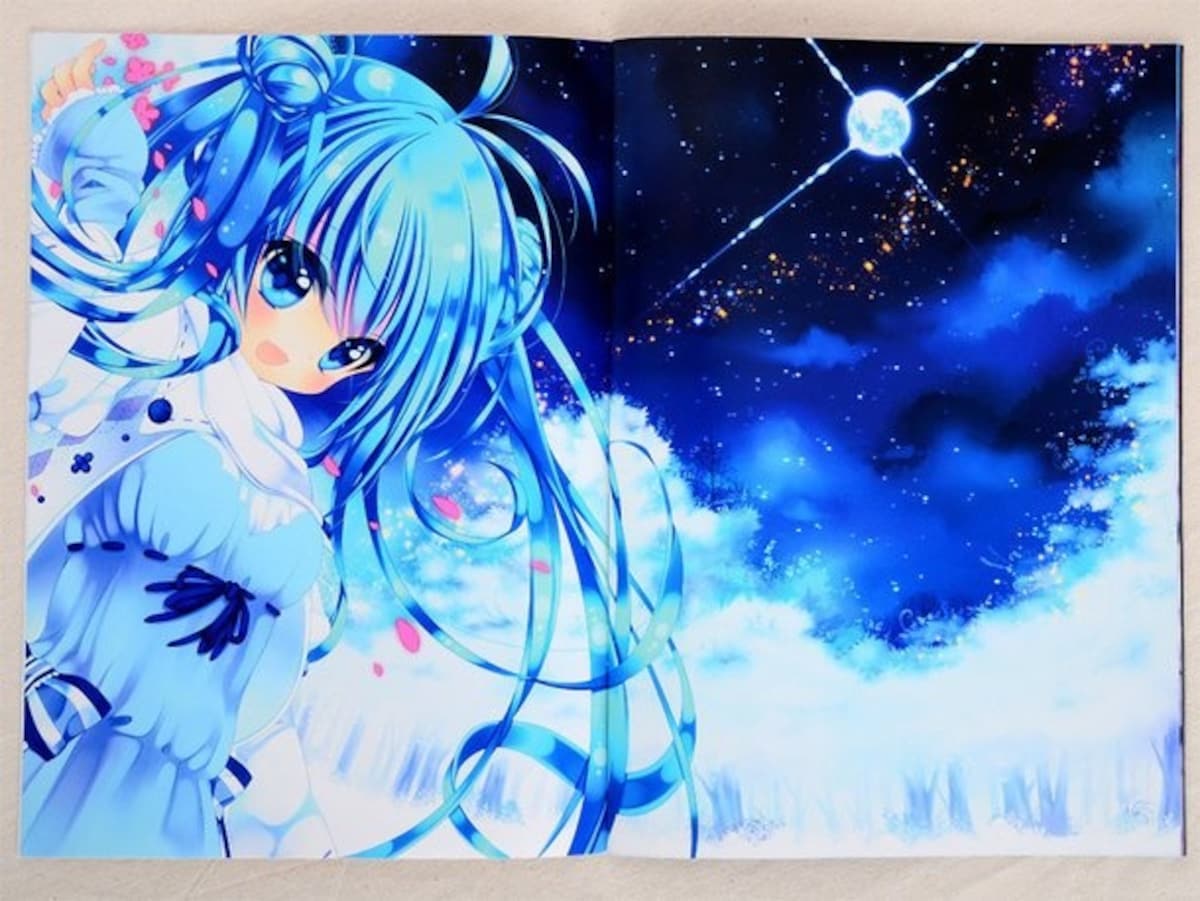 "Self-published works" can be a little vague, but one of the most popular types of doujin is manga based on pre-existing series. And there's no better place to find them than Comiket.

Comiket is the biggest convention for doujin, and it's held twice a year: once in the summer, and once in the winter. Doujin can sound a little iffy in terms of legality (after all, you need permission from the original creator!), but at this major event, fans and aspiring artists are free to sell their works.
This event is simply massive, and it's a major influence in anime and manga culture. Many famous creators got their starts as doujin artists, or doujin-ka. There's CLAMP, the group that produced Cardcaptor Sakura and XXXHolic, Azuma Kiyohiko, author of Azumanga Daioh, Sugisaki Yukiru of D.N.Angel, and don't forget Toboso Yana, who created Kuroshitsuji! Comiket brings together an abundance of doujin-ka who might just become the next big name, but more importantly, simply love the art of doujin, so it's no wonder the crowds get bigger every year.

Because of its influence and its ability to attract all sorts of fans, Comiket makes for an interesting reflection of the industry as a whole! 488 Comiket 89 visitors were surveyed with this in mind from December 19, 2015 through to January 11, 2016 through Google. You can learn a bit about the crowd with the details below!
General Survey Details
Gender Distribution: 64.3% men, 35.3% women
Average Age: Total: 25.2 years; Men: 24.7 years; Women: 26 years
One of the first things asked was what kind of Japanese content the visitors were interested in. Given the type of event, it's no surprise that manga took first place with 94.1 percent, but many other options like cosplay had a lot of interest as well! (Note that participants were allowed to choose more than one option.)
Favorite Series
The other major part of the survey was favorite series. These were released for both men and women, and in general. Fan-oriented series like Love Live! and Idolm@ster (no surprises there!) took first and second place, but Haikyu!! was nothing to mess with, taking third place in general and first place for female visitors! The enduring love for Fate and Gundam shines through as well.

General:

1) Love Live!
2) Idolm@ster Series
3) Haikyu!!
4) Gundam Series
5) KanColle
6) Touken Ranbu
7) Fate Series
8) Tiger & Bunny
8) Mahou Shoujo Madoka Magica
8) Kuroko no Basuke
8) Touhou Project

Men:

1) Love Live!
2) Idolm@ster Series
3) KanColle
4) Gundam Series
5) Fate Series
5) Touhou Project
5) Mahou Shoujo Madoka Magica

Women:

1) Haikyu!!
2) Touken Ranbu
3) Tiger & Bunny
4) Kuroko no Basuke
5) Fate Series
5) Gundam Series
5) Ace of Diamond

They were also surveyed on what about a series pulls them in, and the most frequently cited reasons were the appeal of the story and characters, diversity and extensiveness of the work, the high quality and imaginativeness of the art, the freeness of expression, and, of course, the funny, moe, and cute factors!

The survey was offered in Japanese, English, Chinese (both simplified and traditional), and Korean, so the results attempted to be as far-reaching as possible, but where do you fall? Did your favorite make a list? Here's hoping that Comiket continues to grow and offers even more content for fans and visitors!