7 Featured Snacks from the ¥100 Shop
7. Les Contes de Chocolat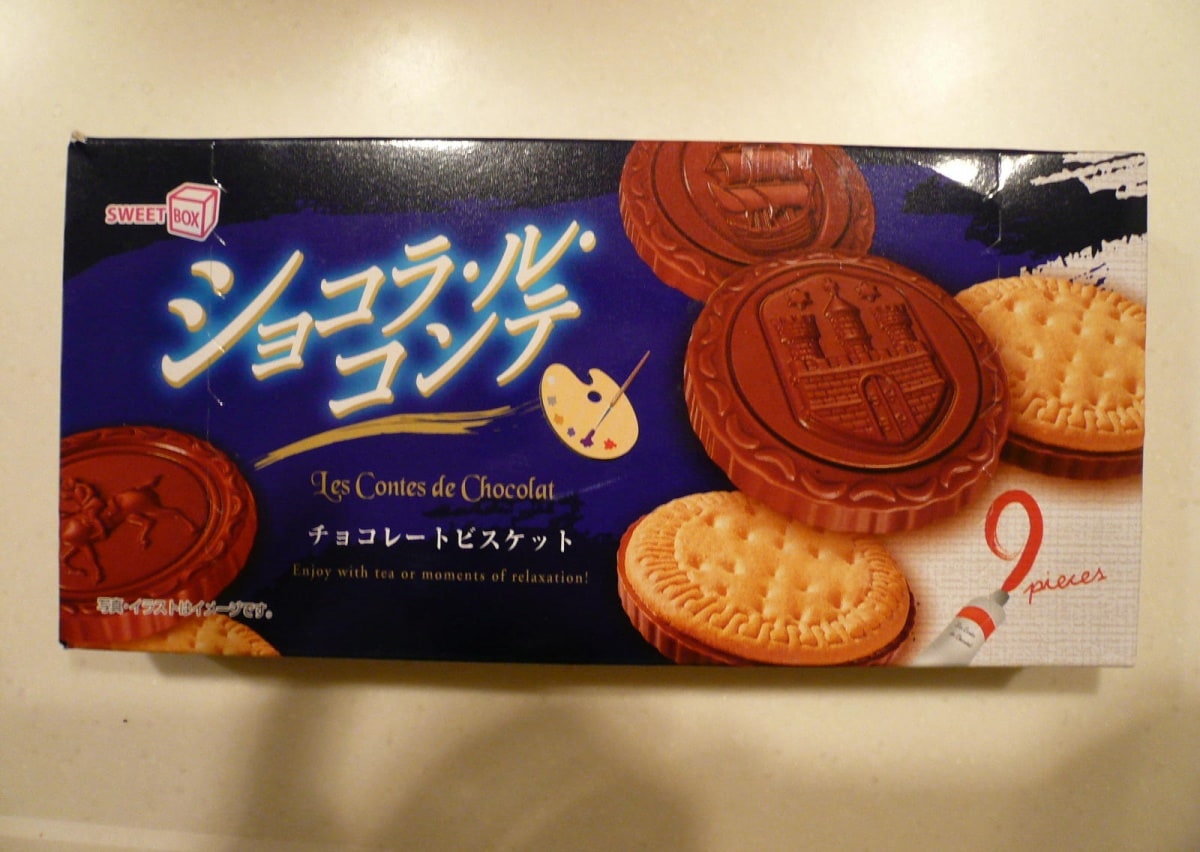 One side is a cookie, the other side is smooth chocolate stamped with a lovely crest. These cookies are delicious, but they're not greasy or overly sweet. Those who like to snack on sugary sweets know that packaged cookies occasionally have a chemical scent that destroys the flavor, but these don't suffer from that problem, and are easy to eat.
6. Biscotti
These crunchy biscuits are full of fragrant notes of almond while fresh butter tempts the tastebuds. The key is that they aren't too sweet or fattening. If you're not careful, you just might eat the entire box in one sitting!
5. Butter Sablés
Butter sablés are a long-time favorite dessert in many of a Japanese home. Sablé is the French word for sand, and these tasty cookies simply crumble in your mouth, making them really easy to eat. With a crunchy texture and buttery flavor and fragrance, you'll love these cookies with a warm glass of milk or coffee. They make a great snack for watching movies at home or for small get-togethers with friends.
4. Soft Galette
You just might be shocked to see the size of this bag with the price of only ¥100! Japanese confectionery company Fujiya is the maker behind these delicious cookies with their soft texture. Inside, you'll find a light lemon filling delightfully mixed with sweet honey.
3. Aerial Salt-Flavored Corn Snacks
These tasty and airy treats are sprinkled with salt, with a taste similar to popcorn. These snacks feature layer-upon-layer of crispy corn that's difficult to describe but easy to eat. Make this your new go-to for your next movie or game night!
2. Magic Flakes
Magic Flakes are cheese-flavored crackers from the Philippines. The unique taste is almost inexplicable. Though they do taste like cheese, they have many other flavor elements in the mix as well. You can make these crackers even more dynamic with tasty veggies or delicious dips.
1. Brown Sugar Peas
You simply can't beat these traditional Japanese sweets, perhaps the most delicious ones you can find in a ¥100 store. These desserts are a big part of Okinawan culture, and you can find them locally without flying to the tropical island. Kokuto, the brown sugar that coats these peas, is considered by some to be the healthiest sugar in the world. The taste is unique and you'll truly enjoy the crunch. Licking your fingers after eating a bag is a must!