Top 4 Aquariums in Kansai
The Kansai region (also known as the Kinki region) of Japan consists of seven prefectures, including Osaka, Kyoto and Hyogo. These three have their own aquariums, and all three are so close to each other that you could visit them in a long weekend. So if you enjoy the peaceful views of exotic fish, check out these aquariums on your next visit!
4. Suma Aqualife Park (Hyogo)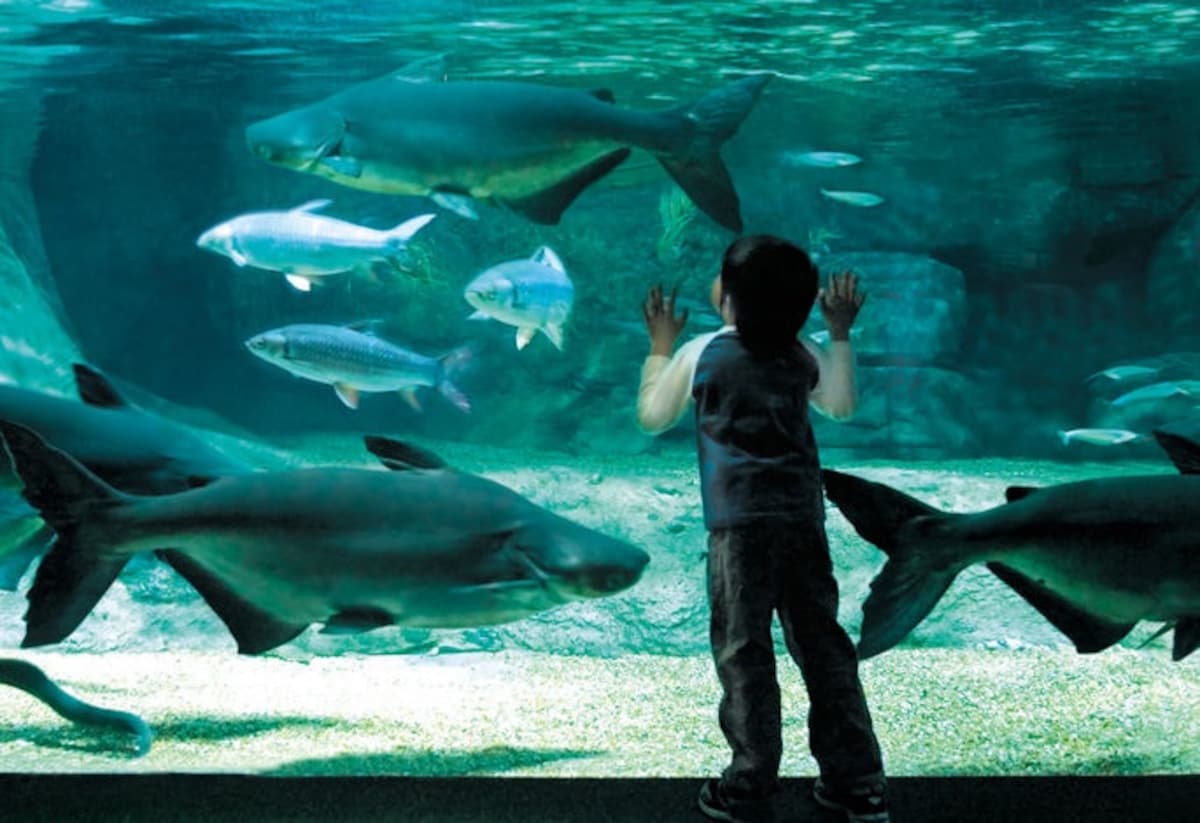 Even though this aquarium feels small, it's actually expands over several buildings. There have been many special events, such as a piranha exhibit held in 2014, so make sure to check the calendar before you arrive to see what's in store. It has a regular dolphin show, and in the neighboring amusement park you can actually touch a dolphin! There's also a nice petting zoo, where you can feed various animals, including tortoises, and touch starfish. Much of this aquarium has an open-air feel to it, so make sure to come when the weather is good.

Access: Take the JR Line to Sumakaihin Koen, about 13 minutes from Sannomiya Station. The aquarium is a five-minute walk in a straight line from the exit of the station.
3. Kyoto Aquarium (Kyoto)
This aquarium has to compete with all the other aquariums, and therefore strives to be very unique. Instead of showing dolphins performing tricks amidst a loud a rock and roll soundtrack, Kyoto Aquarium appeals to quieter sensibilities and emphasizes the dolphins' behavior. At this show you can really hear the dolphins "speak" and you can see what they would more naturally do. It's a quieter but very interesting dolphin experience.

Access: Take the JR Line to Kyoto Station, and then change to either the Kyoto City Bus or the Keihan Kyoto Kotsu Bus, getting off at the Nanajo Omiya/Kyoto Aquarium stop.
2. Nifrel Interactive Aquazoo, Expo City (Osaka)
Opened in 2015, this aquarium is a branch of our Number 1 choice and is the most modern of them all. Most of the tanks are open-top, the walls are stark white, and the tanks are small enough to be able to walk around. They even have a dark room, which is great for the fish who live in deeper waters. They don't have live shows here, but it's still amazing to see their collection.

Access: From JR Osaka or JR Shin Osaka stations, take the Midosuji Subway (the red line) north to Senri-chuo. This is the end of the subway line. Follow the signs to the Osaka Monorail Line, and take that to Bampaku-kinen Koen. Follow the exit to the Expo City shopping mall, and the Aquazoo is immediately to your left.
1. Osaka Kaiyukan (Osaka)
With a world famous jellyfish exhibit, the Osaka Kaiyukan is one of the largest aquariums in the world and a must see when you're in the Kansai. With several species of penguins, two whale sharks, and lots of pacific white-sided dolphins, there's always something to watch here. Check out their feeding times as well. In 2015 and 2016, the Kaiyukan has been very lucky in having several penguins and seals born in these years alone. They also have a petting area where you can touch rays and sharks, as well as several special event exhibits.

Access: From JR Osaka or JR Shin-Osaka stations, take the Midosuji subway (the red line) south to Hommachi. Change here for the Chuo Line (the green one) and take it to Osakako. From there, it's a five minute walk in a straight line towards the water.