Luxury Resort or Ghost Town?
Lake Toya is home to some very strange volcanic activity. The nearby volcano, Mount Usu, has an eruption every 30 to 50 years; the most recent was in the year 2000. The town was evacuated, with a new mountain being created by the eruption, causing roads, buildings and more to be destroyed, deformed or submerged—creating a modern-day ghost town.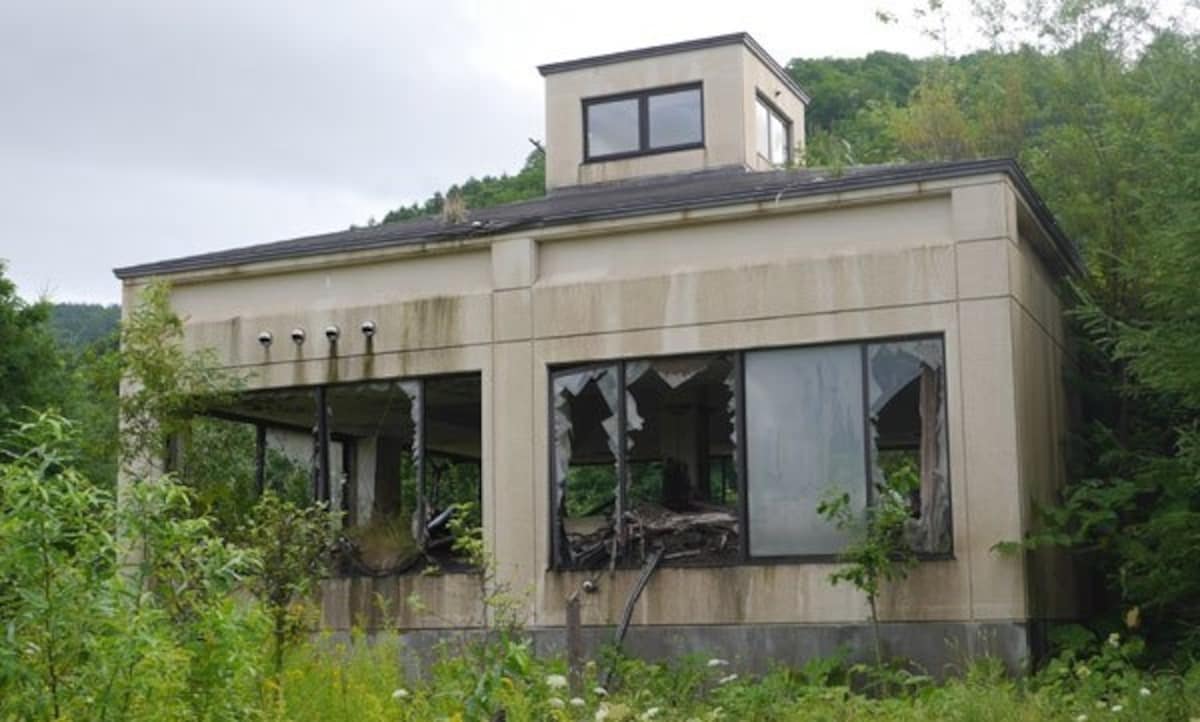 The whole event, and an earlier eruption in 1977, create a really fascinating ghost town, or "ghost mountain."
All's quiet now, though, and it's possible to visit the area safely and see what the eruptions did to this hot spring town.
The mud flows from the volcanic eruptions damaged a local public bath, but the main structures are still there. While some are half-submerged in mud, visitors are free to walk around the buildings.

This town might truly make the hairs on the back of your neck stand up. Check out more pictures at the link below!