A Guide To Hiroshima's Best Hotels & Airbnb
In terms of accommodation, Hiroshima has an abundance of hotels, ryokan (traditional Japanese inns) and guest houses. They each differ in many respects, with ryokan serving as a more traditional choice compared to the modern interior designs of hotels. But add Airbnb to the mix and you can get a traditional feel in an actual home!
Airbnb 5. Traditional home in Naka-ku, Hiroshima-city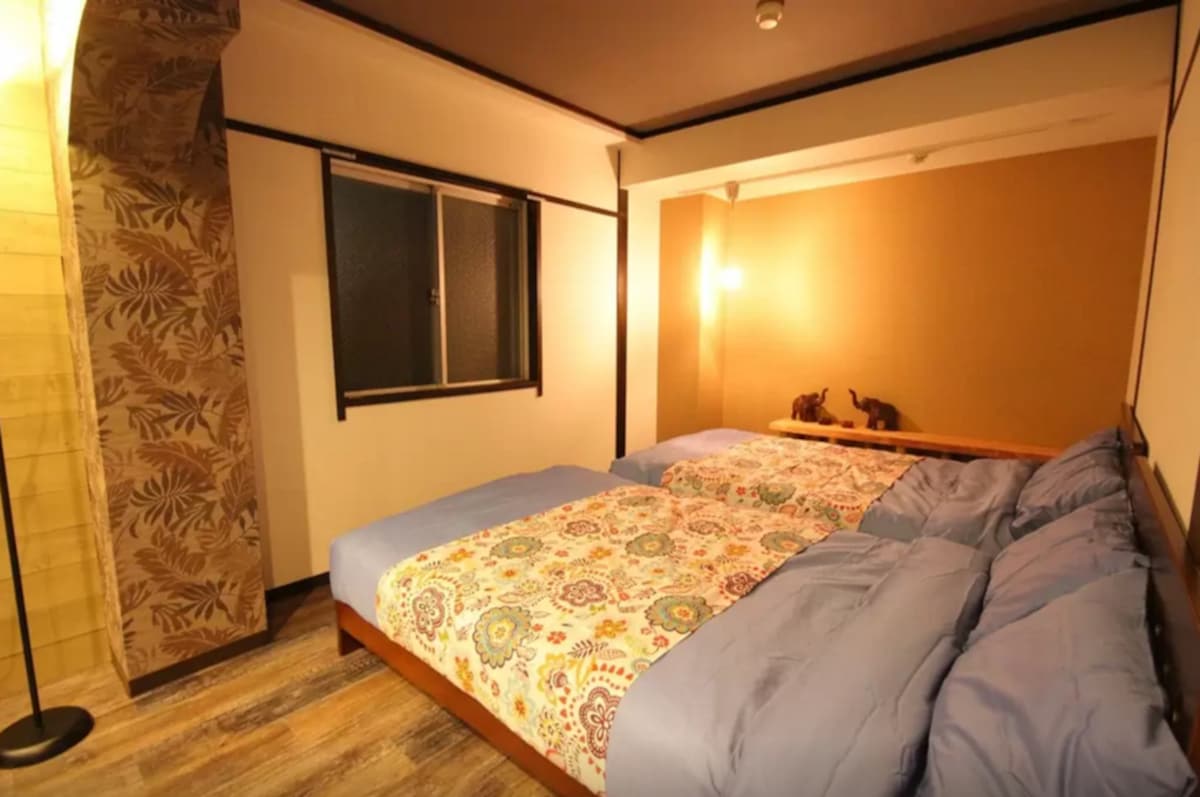 This humble traditional home is located in the central district of Hiroshima-shi and is brightly lit throughout the whole house. It accommodates up to 5 people and has one bedroom. The non-smoking home is conveniently located near multiple attractions and convenience shops. For instance, Hiroshima's Peace Memorial Park is accessible with just a 10-minute walk while the Hiroshima-jo, a 15-minute walk. The neighbourhood's main shopping area and convenience stores are located just a 3-minute walk away as well. The home is also surrounded by a multitude of restaurants and cafes, no worries for your hunger pangs. Facilities include air-con, hot-tub, a fully equipped kitchen and more. A cleaning fee of 36 USD is chargeable.
4. Traditional home in Hiroshima-city
This Kominka (a type of traditional Japanese guest house) is located near Mayajima, which is an island located outside of Hiroshima and is famous for its giant torii gate, also one of Japan's best views. Kominkas are normally made of wood and come with a thatched roof and have been around for almost 300 years. Although these homes are slowly disappearing, there are still some that are still around and still remain in good shape. This Kominka is also located in central district of the neighbourhood and is exudes a more relaxing, laid-back atmosphere as compared to the fast-paced city. The hosts have fully renovated the house but still maintains the traditional foundation of it.

The hosts are also very welcoming. They will be more than happy to guide you around the neighbourhood, including sightseeing and recreational tours. They also offer a taste their Japanese cuisine "Washoku", and you might even have a chance to prepare the food with them. The house is surrounded by paddy fields, old shrines, and temples and in the winter, guests can visit the ski field or the onsens (hot springs) nearby. The apartment is also just a 35-minute ride to Miyajima and a 45-minute ride to the Atomic Bomb dome at central Hiroshima.
3. Traditional home in Hatsukaichi-city
This traditional home is located in the serene neighbourhood of Hatsukaichi and is also right beside a supermarket. Hatsukaichi is a city located 20km (12.4 miles) west of Hiroshima's city centre and has an estimated population of 120,000 people. Interestingly, the name was derived from a market that was held on the 20th of every month during the Kamakura period with hatsuka meaning "20th day" and ichi meaning "market". It was named a designated city in 1988.

This non-smoking home consists of two bedrooms and can accommodate up to 6 people. Facilities include Wi-Fi, air-con, hot tub and more. This home is also wheelchair-friendly.

Now let's take a break and compare to the No. 5 to No. 3 hotels on the next page!