4 Hot Ways to Experience Kagoshima
Kagoshima is a dynamic region full of mountains, beaches and hot springs. The prefecture includes subtropical islands, sand that's naturally heated by hot spring water, and even an active volcano in the water right off the prefectural capital. Here are four hotels that offer four different kinds of relaxation in the midst of this primal earth!
4. Kirishima Hotel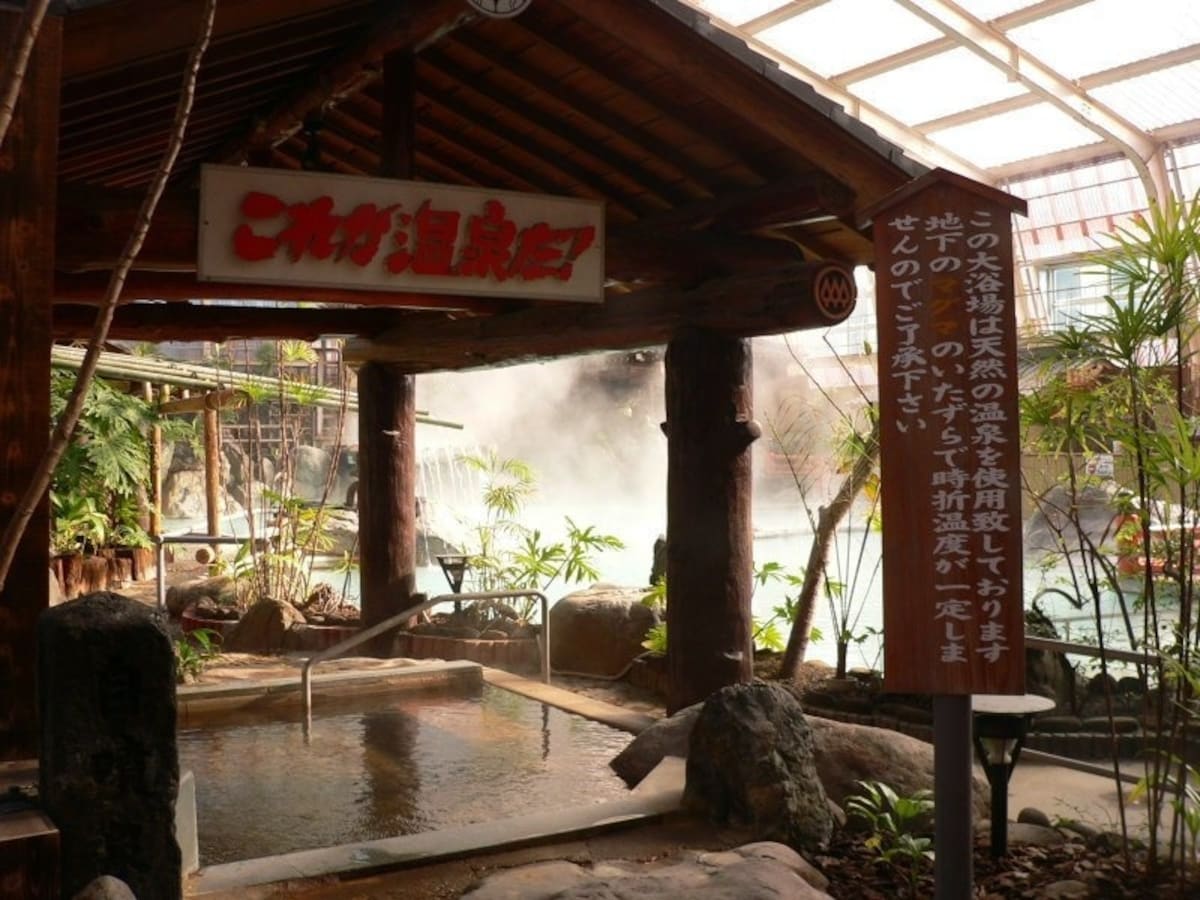 Kirishima Hotel's superb Iodani Onsen is its most famous feature. When Kirishima locals have friends coming in from out of town, they always take them here, as no trip to Kirishima is complete without a visit to this hot spring.

The large bath at Iodani Onsen uses natural hot spring water from 14 different sources, from which an astounding 14 million liters (3.7 million gallons) of water gush out each day! A sign in Japanese above one of the baths makes no bones about it: "Kore ga onsen da!" ("This is a hot spring!")
3. Amami Resort Bashamyamamura
How would you like to get the blue skies, azure waters and white sandy beaches of Amami Oshima all to yourself? Located on the largest island in the Amami archipelago between Kyushu and Okinawa—but technically still part of Kagoshima Prefecture—Amami Resort Bashayamamura is where you can make your ocean dreams come true. With palm trees and gazebos lining the beach, it almost doesn't feel like a part of Japan!
2. Hotel Shiroyama Kagoshima
Shiroyama is a small mountain in the center of Kagoshima City with an elevation of 108 meters (354 ft). It's a popular sightseeing spot because of the panoramic views it provides of the city and Sakurajima, the stunning volcano in Kinko Bay.

Hotel Shiroyama Kagoshima is perhaps best known as an extravagant wedding hall for well-heeled and socially prominent couples. However, the Satsuma-no-Yu hot spring on the third floor of the hotel's east wing can (and should) be enjoyed by all. In April 2012, Satsuma-no-Yu reopened as a high-quality city spa resort on par with those found in Japan's biggest cities, and the hot spring is now completely modernized, including improved accessibility for people with disabilities.
1. Ibusuki Phoenix Hotel
Famous for being a place where you can experience new styles of treatment, the Ibusuki Phoenix Hotel is overflowing with tropical ambiance. Built in 1971, the resort hotel receives many tourists from within Japan and overseas.

Guests are particularly drawn to the sand treatment, which uses sand heated by natural hot spring water and boasts positive effects on one's beauty and health. During a hot sand bath, staff shovel 20 to 30 kilograms (44-66 lbs) of sand onto bathers. The sand, heavy and heated to roughly 55°C (131°F) by the salty spring, will improve blood and lymphatic circulation, and is great for getting knots out of stiff muscles.