The Freshest Seafood in Hakodate, Hokkaido
Hakodate is famous for its seafood, and there are many great seafood spots close to popular tourist destinations. One of the best of these is the Hakodate Morning Market, and the city's famous hotels are also known to serve original seafood recipes. Here are some dishes from two Hakodate restaurants that you should not miss when in the area!
5. Gorgeous onsen and fantastic squid cuisine: Yumoto Isaribikan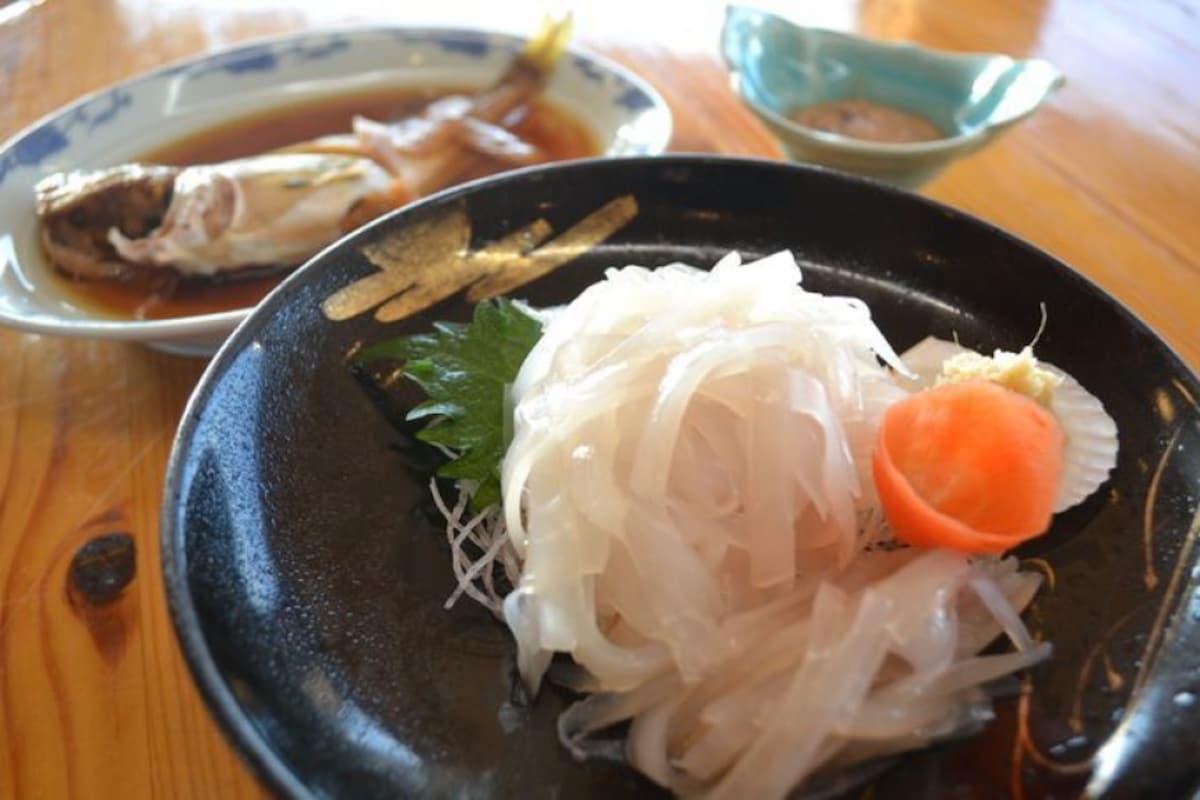 Yunokawa Onsen is amongst the famous onsens in Hakodate and is located conveniently near Hakodate airport. One of the best hotels to enjoy the Yunokawa Onsen is Yumoto Isaribikan. You will get an amazing view of Tsugaru Straits while enjoying the relaxing open air natural hot spring.

Yumoto Isaribikan is also known for the gorgeous breakfast served. When you visit the hotel during the squid season from June to December, you will be served the famous Ika-Sashi during breakfast. Japanese squid is served as sashimi together with various other seafood such as scallops.

The dishes are able to maintain a high quality as chefs from the hotel will bid for the best seafood at the morning markets, allowing guests to savour the most delicious ingredients.
4. Indulge yourself at the Donburi Yokocho Market
Located just a minute walk away from the Japan Railway Hakodate station, Hakodate Asaichi (Hakodate Morning Market) is the best place to spend your mornings in. It is famous for the Donburi Yokocho market located at the entrance of the Hakodate Asaichi. There, you can enjoy numerous seafood in Donburi style (Donburi is a type of Japanese rice bowl dish with ingredients served on rice). One of the best shops to visit is Ebisu Sushi Shokudo where over 50 varieties of seafood Donburi are available. The shop opened in 1992 and their great recipes have been delighting both locals and tourists for a long period of time.

A recommended choice is the "Jusshunen Kinen Don", which literally translates to 10th anniversary Donburi. This recipe was created to commemorate the 10th anniversary of Donburi Yokocho Market. The bowl is filled with two huge shrimps, king crabs, red caviar, herring roe, scallops and egg roll. You can add soy sauce and wasabi according to your preference and this unbelievably extravagant Donburi only costs 1,500 JPY (14.60 USD)!
3. Donburi for salmon lovers
The "Shake Ikura Don" is another item available at Ebisuya Sushi Shokudo. On top of rice, a thick layer of Shake (salmon fish) flakes and red caviar are laid out to fill the entire bowl.

Huge red caviar pop in your mouth while the soft salmon melt as you bite into them, making this one of the best salmon dishes available in Ebisuya Sushi Shokudo. This simple yet addictive menu is ideal for salmon lovers.