Flavors of Japan: 10 Unique Cafés in Kyoto!
6. Zen Café - arrowroot mochi in a quiet environment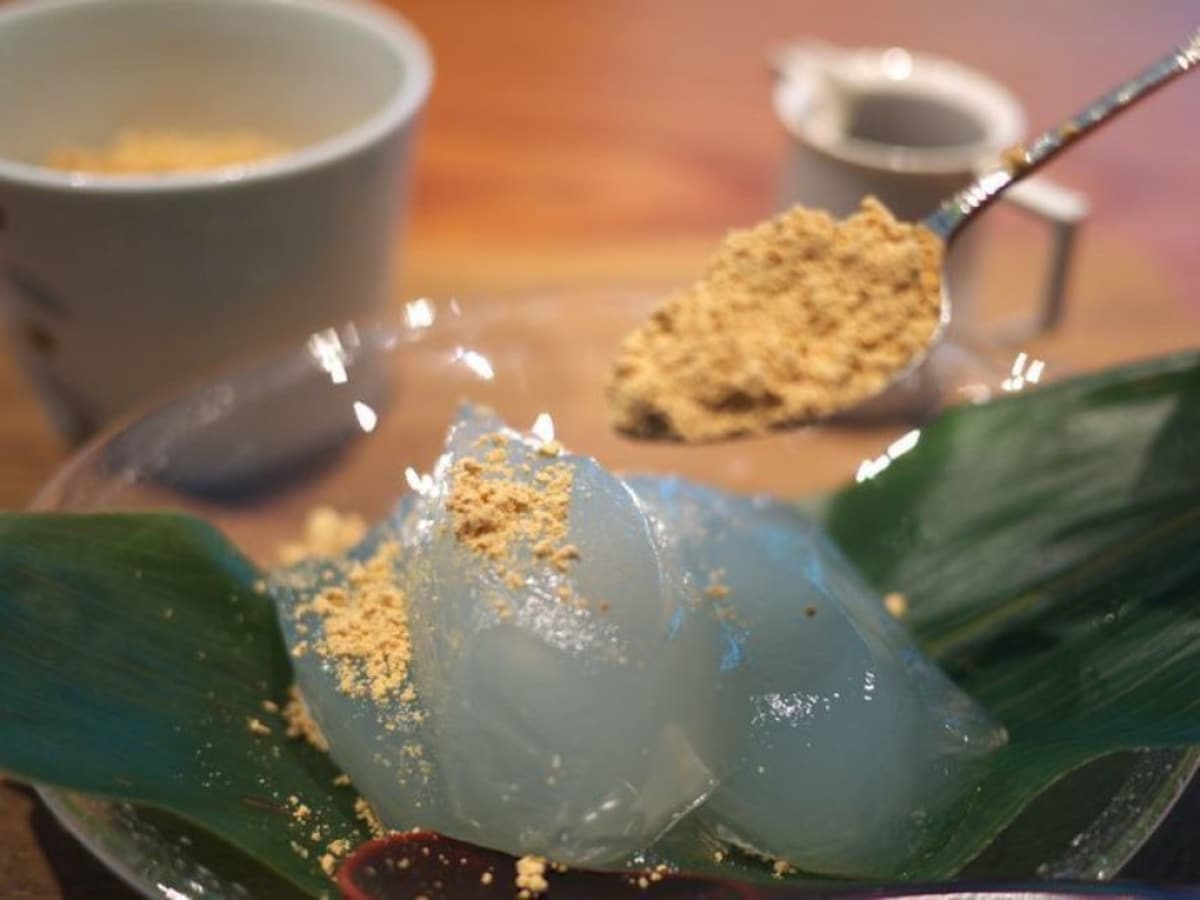 Zen Café is a café opened by the famous Japanese sweets store Kagizen. Found near the Gion area, Zen Café has a Kyoto-esque atmosphere with a nice Japanese-style garden. The exterior is far from eye-catching and is instead more like a hideout found in the Kyoto area - only those who know the place will have the opportunity to appreciate it.

Zen Café is best known for its Kuzu Mochi, a type of Mochi made from arrowroot. The jelly-like Mochi is topped with Kinako (toasted soybean powder) and brown sugar syrup. Zen Café is perfect for those who like a quiet and relaxing café compared to a lively one.
5. Delicious Black Bean sweets from Kuromame Saan Kitao
Kuromame Saan Kitao is found near the Kyoto Nishiki Market, sometimes known as "the kitchen of Kyoto". Many locals do their grocery shopping there and it is also a popular tourist destination.

Kitao, a shop which handles beans and sugar, was opened in 1892. Kuromame Saan Kitao is hence best known for its Kuromame (black bean) dishes. The first storey sells various beans and sweets, while the second storey is the café. Apart from traditional Japanese sweets, the café sells Japanese cuisine based around black beans.

Furthermore, at Kuromame Saan Kitao, you can try milling the black beans! When you order the Warabimochi or Kuromame Mitarashi Dango, whole black beans will be given to you and you will get to mill them using the huge millstone provided. The sweet scent of the freshly milled black beans will send your senses tingling!

It is a great place for a rest after exploring Kyoto, and children will definitely be interested in the black bean milling experience.
4. Oldest Wagashi store in Japan: Ichimonjiya Wasuke
Ichimonjiya Wasuke is known to be the oldest Wagashi (Japanese sweets) store in Japan. It has an amazing history of over 1000 years and was closely related to the Imamiya Shrine.

At Ichimonjiya Wasuke, it is recommended that you order the Aburi Mochi which means Seared Mochi (Mochi is a type of Japanese rice cake). The delicious Mochi are served on a stick and has a splendid Miso taste. The price is also extremely reasonable - 500 JPY (4.9 USD) for a cup of tea and 13 sticks of Aburi Mochi altogether!