Hakone: A Checkpoint in History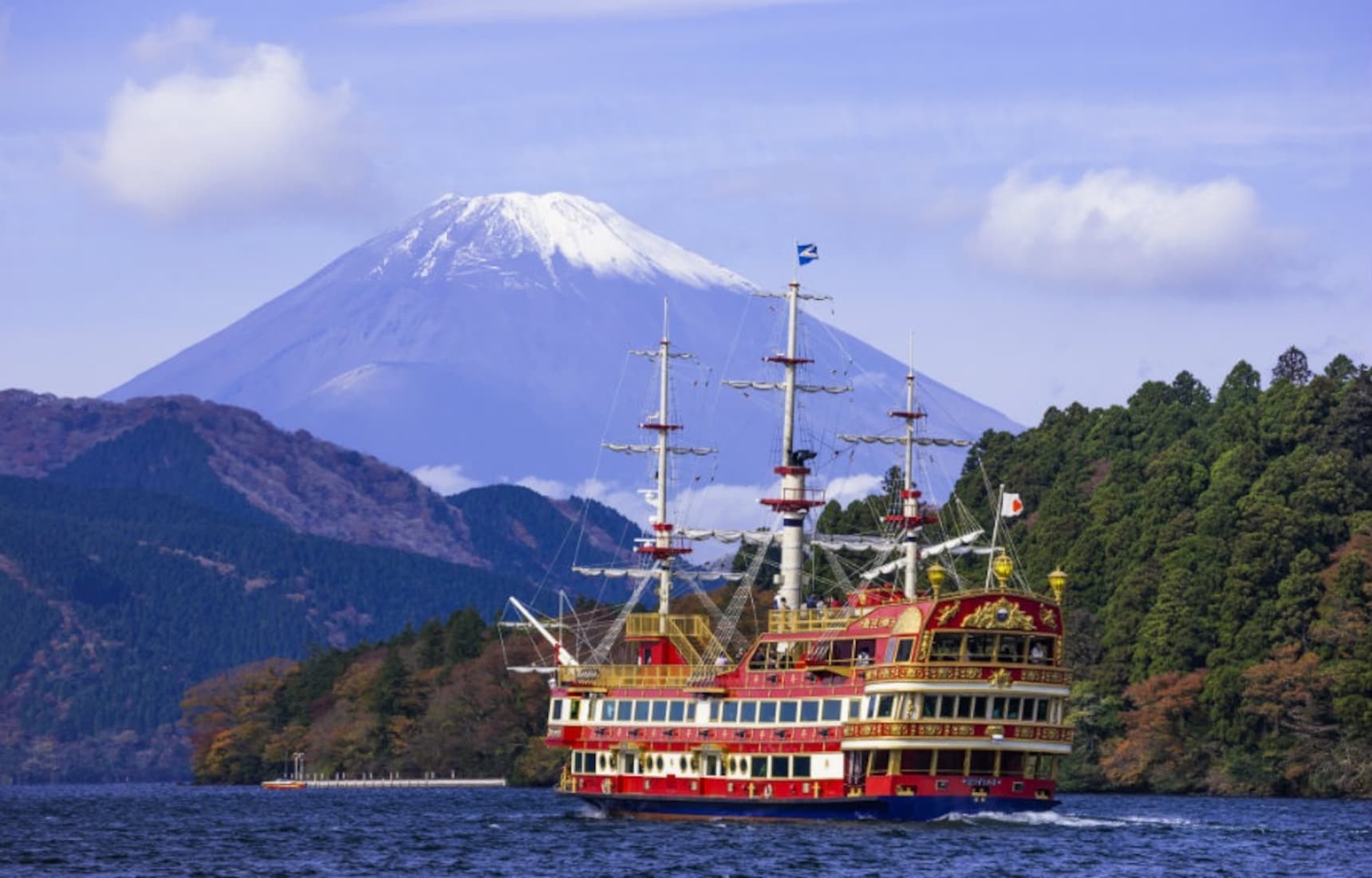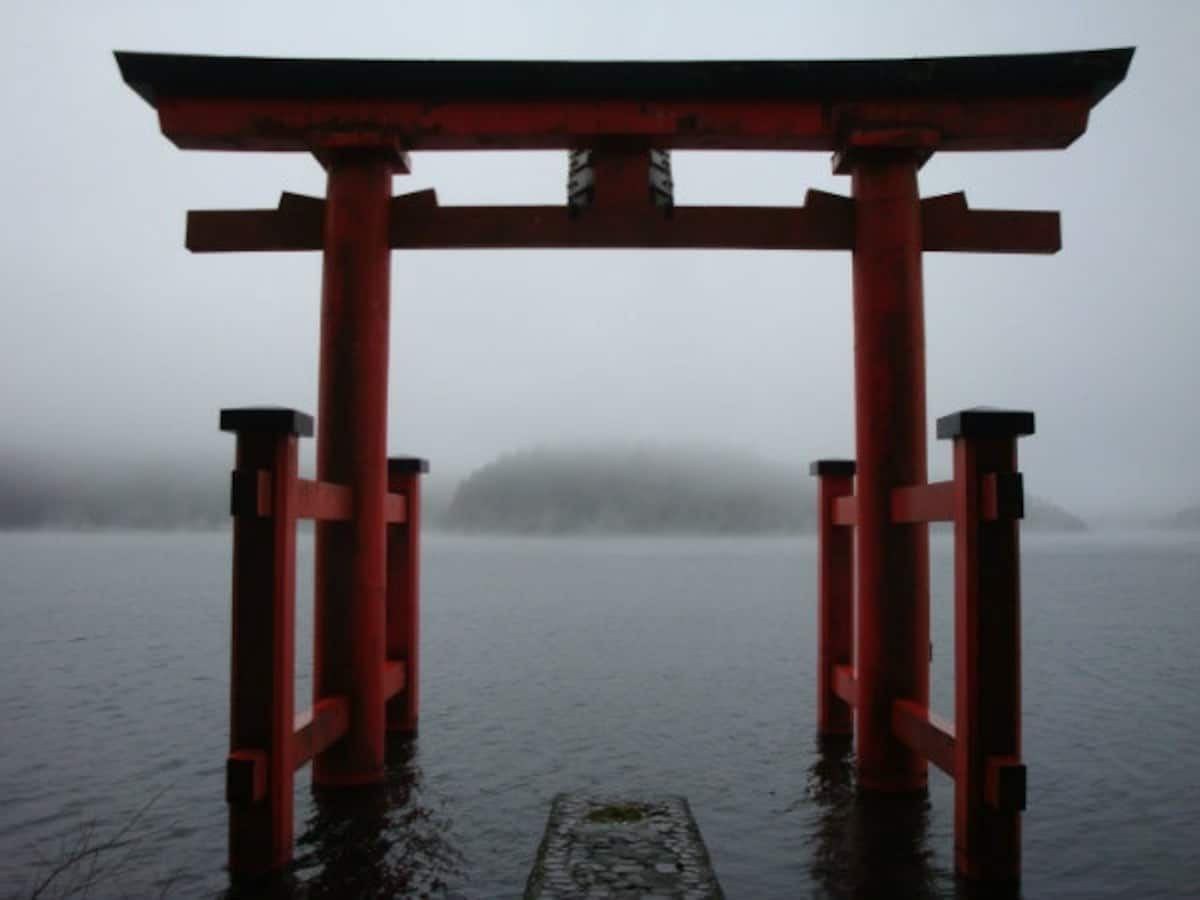 Some knew of Hakone for the impressive shrine that lies on the southeastern shore of Ashi-no-ko (Lake Ashi), but even more people were drawn to the region's plentiful hot springs, powered by the geologic activity that has sculpted the varied landscape of the region.

During the Edo period, Hakone was a primary way station along the Tokaido Road, the best known of the "highways" that the daimyo (feudal rulers) of Japan's historical provinces used to travel between Edo, as Tokyo was then known, and other parts of the country. The daimyo were required to come to the capital once a year, and as a means of controlling these local rulers, their families were meant to live there throughout the year.
Historical Checkpoint
The town was not just meant for passing daimyo and their retainers to warm their bones and stop by for a pleasant meal, though: Hakone was also a security checkpoint. To be certain that armed rebellion would not foment in the capital, and that the daimyo would remain loyal (as their families were, in effect, being "gently" kept hostage), inspection stations such as the Hakone Sekisho had been established by the shogun.

With the gradual opening of the country during the Meiji Period (1868-1912), Hakone no longer needed to be a place where identities had to be checked and passes stamped, but where people came to relax and enjoy the idyllic setting of the surrounding countryside.

Remnants of its feudal history remain around town: the Sekisho has been reconstructed for visitors to explore, and the grueling Hakone Ekiden relay race, which has its origins in the routes that messengers would run between Tokyo and Hakone, is held every year from January 2 to 3. Visitors can also take a more leisurely walk along what still remains of the Tokaido Road, as it runs alongside Ashi-no-ko flanked by towering cedar trees.
Traditional Inns
Hakone's close proximity to Tokyo makes it easy enough to visit in one day, but it is truly meant to be taken leisurely, which means that you'll want to stay for at least one night. And there is no better way to experience the area than with a stay at one of the exquisitely comfortable onsen ryokan that are found around town.

Many of these traditional Japanese-style inns and their hot spring baths are so comfortable, in fact, that you might find it difficult to get out and do some exploring. But you should make sure to hop out of the onsen and change out of your yukata so you can soak in a bit of culture along with that hot spring water.
Museums, Galleries & Gardens
In addition to the well-known Hakone Open-Air Museum and the Pola Museum of Art, there are a number of museums and other attractions to satisfy almost any interest.

The young, or young at heart, might be drawn to the museum that honors the writer-aviator Antoine de Saint-Exupéry's most famous creation—The Little Prince—while others might be drawn to the Art Nouveau designs of the French glass artist René Lalique. Finally, botany lovers shouldn't miss the Hakone Botanical Garden of Wetlands, or Hakone Shissei-kaen.
Traditional Crafts
As you peruse the many gift shops around Hakone, you're sure to come across the region's most recognizable handicrafts. Yosegi zaiku is a woodworking technique that has its origins in the wide variety of trees that grow in the region, which includes cedar, mulberry, and camphor.

Yosegi means, roughly, to gather wood, and zaiku speaks to the detailed work that goes into making this parquetry: craftspeople cut long strips of the different types of wood and glue them together into the desired pattern. A wood plane is then used to shave off sheets of what looks almost like wallpaper, and which can be combined to make elaborate and variegated patterns. These sheets are then glued to any number of objects—one of the most popular souvenirs is so-called puzzle boxes, but the possibilities are limitless.

While it's a bit of a walk from the Iriuda Station on the Hakone Tozan Line, a yosegi zaiku museum can provide the curious with a deeper look into Hakone's local art. (You can find another near Hakone-machi Port at the south end of Lake Ashi.)
Outdoor Adventures
If you fancy something a little more strenuous than strolls or museum-hopping, Hakone also offers some excellent places for hiking as well. It's possible to hike your way into the Hakone area from trailheads off of the Odakyu Line, but a simpler excursion follows the course of the Hakone Ropeway.

After getting off the cable car at Sounzan Station, you can find the trailhead about 50 meters (164 ft) from the station building. The trail makes its way up a moderately steep climb through light tree cover and sasa (bamboo grass) to the peaks of Mount Kami and Komagatake, making for panoramic views of the surrounding area.

You can finish the hike at "Great Boiling Valley," or Owakudani, an area that still steams and bubbles with sulfuric gases. It's a fascinating area to explore in its own right, and you'll probably have worked up enough of an appetite to eat a few "black eggs," which have been boiled in sulfuric waters—fear not, though: it's only the shells that are black, and the eggs are actually said to grant the eater an extra seven years of life.

Finally, however you get around during your stay, you should always keep an eye out for a glimpse of Japan's most celebrated peak. When the skies are clear during the colder months, Mount Fuji can be seen from several vantage points—according to some, it's one of the best ways to see the mountain, and adds one more reason that people continue to flock to Hakone year after year.
Getting Around
Boarding the Hakone Tozan Line train at Hakone Yumoto, you make your leisurely way into the forested hills and mountains. As your train wends its way up the scenic course, it stops on occasion to reverse direction—the Tozan Line is one of the few switchback trains in all of Japan—passing through tunnels and emerging onto views so stunning that even repeat visitors can't help but marvel at them. Throughout the year, whether the area is alive with the hues of autumn or spring, or shrouded in fog, the surrounding landscape is breathtaking.

Of course, the switchback train is only part of what makes getting around Hakone such an unforgettable experience. Once you reach Gora Station, your journeys continue with a cable car, a ropeway gondola, and finally a sightseeing cruise that crosses the picturesque Lake Ashi, making a trip around Hakone an experience of relaxed variety.

The areas around all of Hakone's way stations offer a variety of museums, luxurious ryokan (traditional inns), restaurants and hiking trails, all which can be explored at an easygoing pace, whether you're passing through just for the day or for a long weekend.