Kappabashi: Home of Japanese Knives
Over 100 Years of History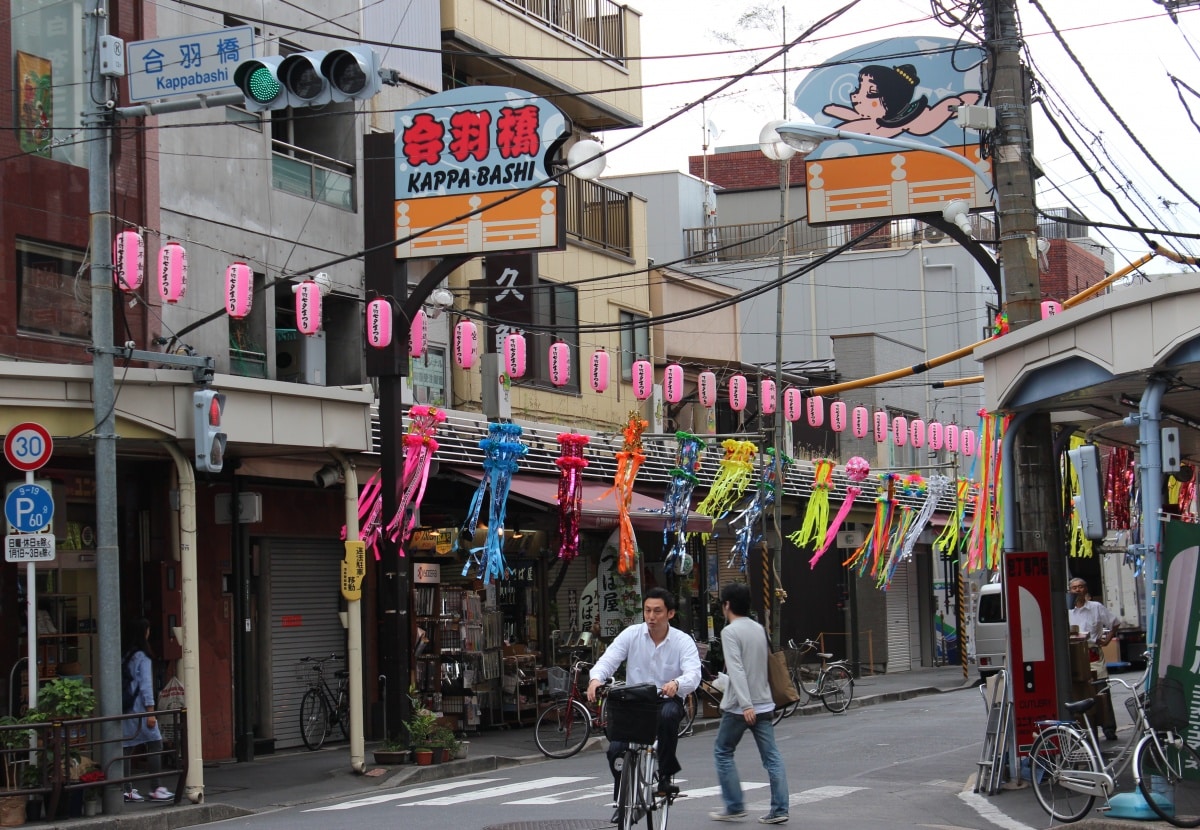 Kappabashi Dogu-gai (Kappabashi Kitchenware Street) has been a center of commerce related to tools for over a century, and is one of the best places in Tokyo to find cool (not to mention useful) souvenirs. The two main streets are stocked to the brim with everything from super-realistic food samples to ramen shop signs, pots big enough to make curry for 100 people, dainty sake cups, chopsticks in every color of the rainbow... and knives.
Kamata Hakensha: Knives Galore
Located around the middle of Kappabashi, this little shop is heaven for both amateur and professional cooks, as it stocks a huge range of Japanese and Western-style knives, each individually checked (and sharpened!) by the owner. The staff speak decent English and are really good at helping you find the right knife for your needs and ability.
From the window you can watch Seiichi Kamata (the owner and third-generation craftsman) engraving names on the knives (a rather cool touch, especially if the blade is a gift) or restoring the razor-sharp edges of the implements used by top chefs around the city.

With almost four decades of experience, his fingers can detect the slightest imperfection in the metal, invisible to the naked eye. During a recent visit, he spoke of the intense training his son (the fourth generation) underwent under both his tutelage and that of the master knife makers in Sakai City, Osaka, in order to ensure that he too will gain this level of craftsmanship.
As many of the knives are completely handmade, they're priced accordingly. However, the shoo does have a nice range of light but sturdy stainless steel kitchen knives that are very reasonable, as well as other unusual choices (my favorite being a pair of scissors with a cherry blossom motif).

Be sure to check out the Japanese-style knives decorated with flowers, leaves and dreamy wave patterns, which look almost too pretty to use!