Dress Up Your Dreary Office
5. Nakabayashi Classimo Organizers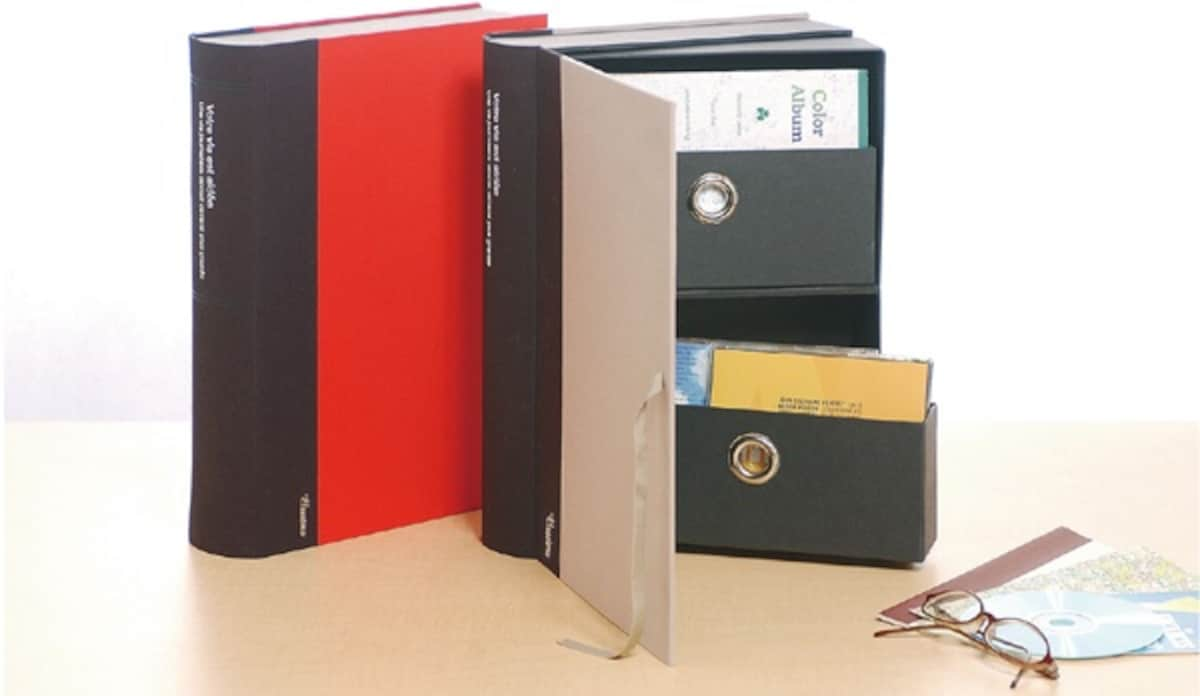 For years, clever boys and girls have been hiding their treasures inside of gutted books. However, for adults wanting the feel of a legal library while actually organizing files, photographs and CDs, this collection is for you!

From stationery giant Nakabayashi comes a line of file folders, binders, boxes, photo albums and planners all designed to look like books. When placed on a shelf, you can turn your messy work space into a modern-day Library of Alexandria with these functional and aesthetically pleasing organizers.
4. Yuruliku Candy-Wrap Pencil Case
This adorable offering from Yuruliku (design duo Koshi Ikegami and Kinue Oneda) is a pencil case that's absolutely perfect for porting your pens and pencils around—or candy if you're so inclined!

These beautiful pencil cases have a synthetic leather exterior and a metallic silver nylon inner lining reminiscent of the inside of a candy wrapper. With a nice selection of colors—such as pink, blue, yellow and even gold—there's a sweet choice that's just right for everyone.
3. Tapehook
Inspired by the way the end of a piece of tape curls, this stylish hook is surprisingly strong—perfect for keeping track of items like accessories and keys.

The Tapehook uses adhesive to attach itself to the wall, meaning it can be used on more surfaces than pins or staples. While this remarkable product is sure to cause chatter around the water cooler, it's more than suitable for stylish home offices as well.
2. Yuruliku Green Marker Stickers
There's a wonderful charm in noting the connection between leaves of paper and leaves of grass, and these stylish green stickers from Yuruliku are one cute way to bring a bit of nature to your windowless cubicle. Grass-shaped stickers can be used as page marking tabs, which means accumulating more and more places of interest will create a wonderful green lawn on your desk.

Each set of 75 stickers contains three packs of 25 blades of different designs and sizes, printed on both sides. Our friends over at Spoon & Tamago are offering these stickers in their easy-to-navigate online store, so head there now and start growing your book lawn!
1. Kokuyo Milikeshi Eraser
The name Milikeshi is a portmanteau of the words millimeter and keshi, the Japanese verb to erase. Designed by a 72-year-old visual designer named Yuji Baba, this throwing-star-shaped eraser is made of five edges with different shapes and sizes to allow for greater precision of control. It's easier than ever to erase a whole line of text, or pinpoint just a single letter to remove!

The standard size, in either black or white, has a retail value of ¥180. There's also a half-size pack of two, with both white and black versions for ¥200.