2 Incredibly Secluded 'Ryokan' in Toyama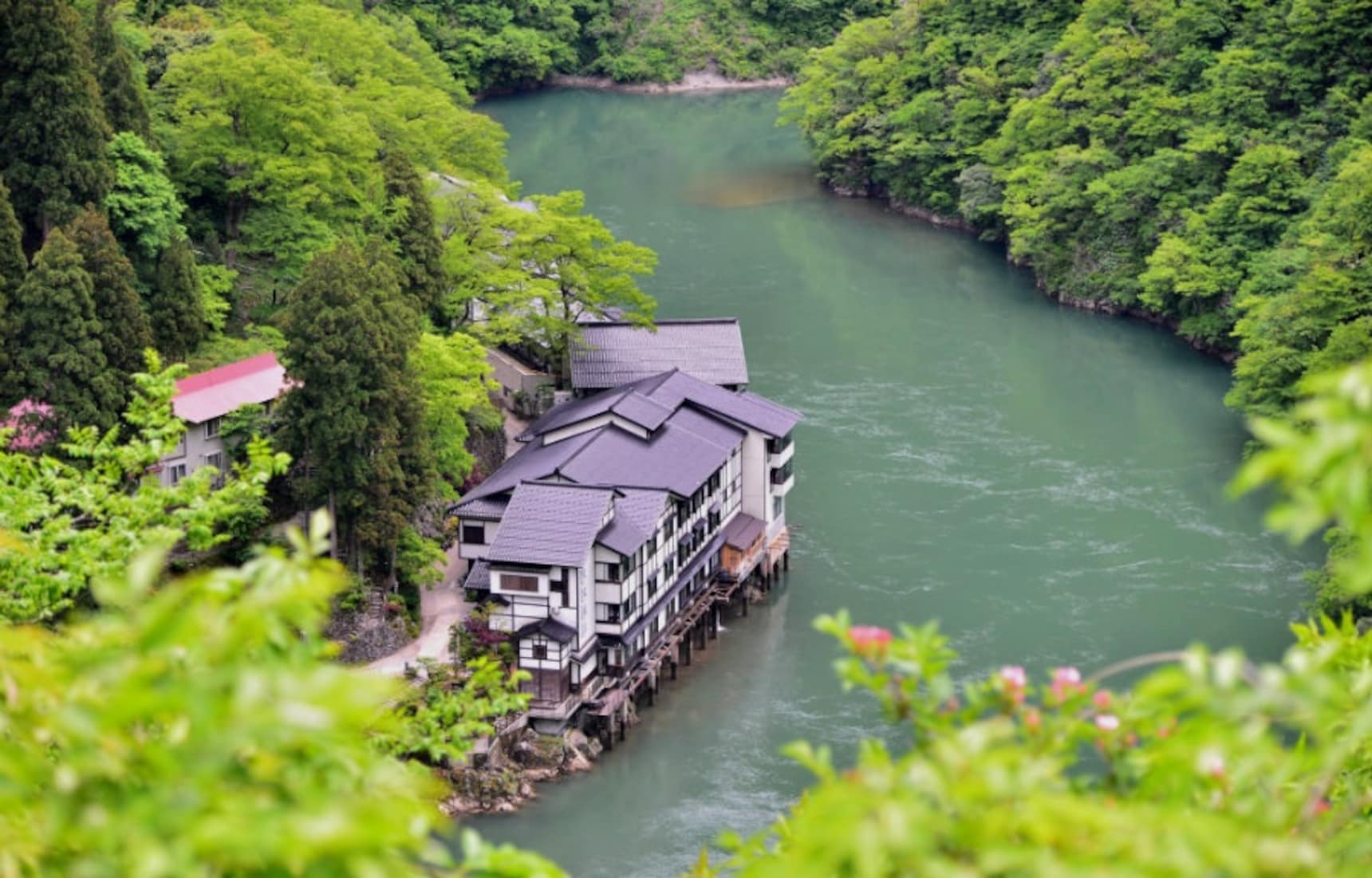 You can enjoy distinguished ryokan, or traditional inns, throughout Japan, and with its unique geography and climate, Toyama Prefecture is no exception. That geography also creates some isolated areas, and the incredible Toyama ryokan below go beyond just being secluded—they can only be accessed by boat or tram!
1. Kuronagi Onsen Inn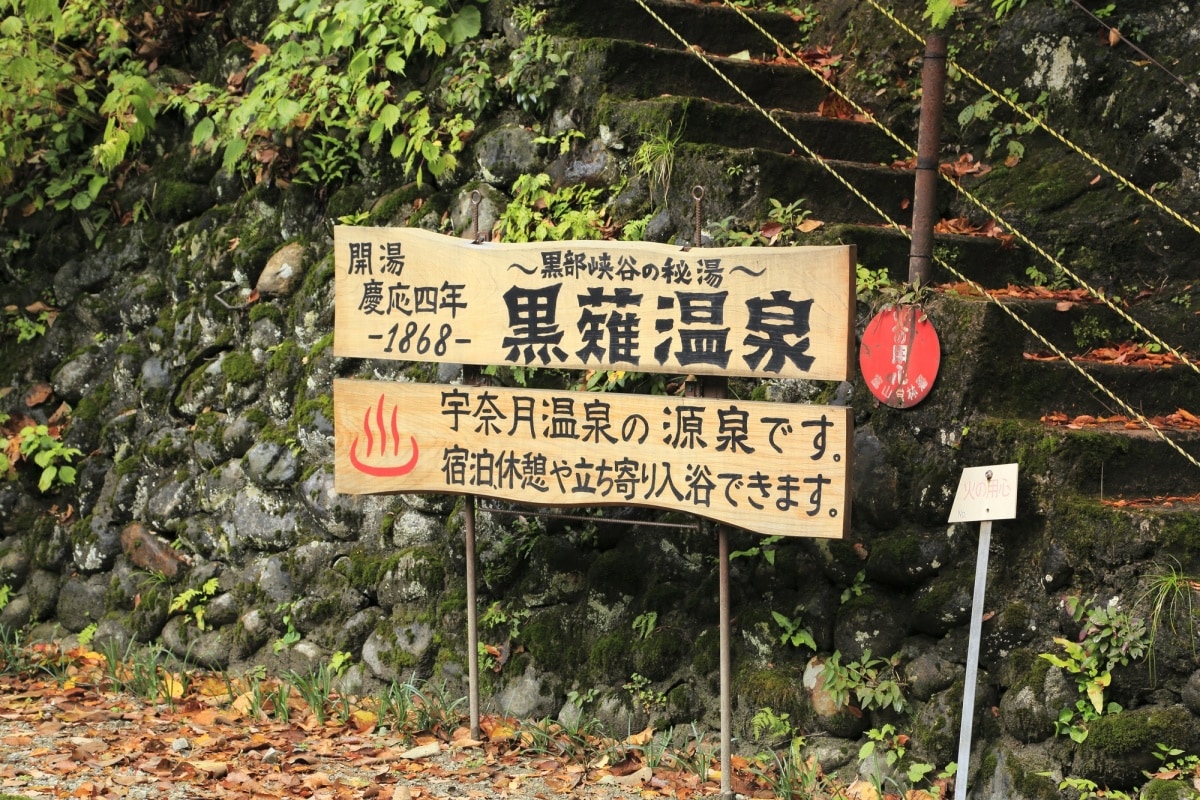 Kuronagi Onsen Inn (黒薙温泉旅館・Kuronagi Onsen Ryokan) is located in Kurobe Gorge, the deepest gorge in Japan. It stands near Atobiki Bridge, which crosses the tributary Kuronagi River at its deepest and narrowest point. This means Kuronagi Onsen Inn can only be accessed via the Kurobe Gorge Railway, a tram that cuts through the rugged gorge system, and after you get off at Kuronagi Station, you still have to make a 20-minute mountain hike to get to the inn.

Producing 3,000 tons of water per day, Kuronagi's spring is so abundant that it also feeds the largest hot spring resort in Toyama, Unazaki Hot Springs, some 7 kilometers (4.3 mi) downstream.
Kuronagi Onsen Inn offers several types of open-air hot spring baths, or rotenburo. If you stay at the inn, you'll be able to have almost exclusive access if you wait until after day trippers have to take the last tram home, at which time you'll only have to share the waters with the ryokan's few other guests.
Enjoy the rustic atmosphere and luxurious experience—but do be leery of wild bears, which also live in this secluded area.
2. Omaki Spa Kanko Ryokan
Omaki Spa (大牧温泉 観光旅館・Omaki Onsen Kanko Ryokan) stands alone on a steep slope on the Shogawa River Valley. Travelers can only arrive by boat from the boarding point near the Komaki Dam gate. When arriving and departing, a dozen staff wearing kimono will greet you at the pier, smiling and waving their hands.
You can also enjoy the changing of the seasons while on the boat and soaking in the ryokan's open-air hot springs. This secluded spa offers an unforgettable experience!