This Ryokan Has an Onsen You Can Stand In
Fujisan Ryokan is a secluded onsen (hot spring) inn in Namari Onsen, part of the Hanamaki Hot Spring resort in Iwate Prefecture.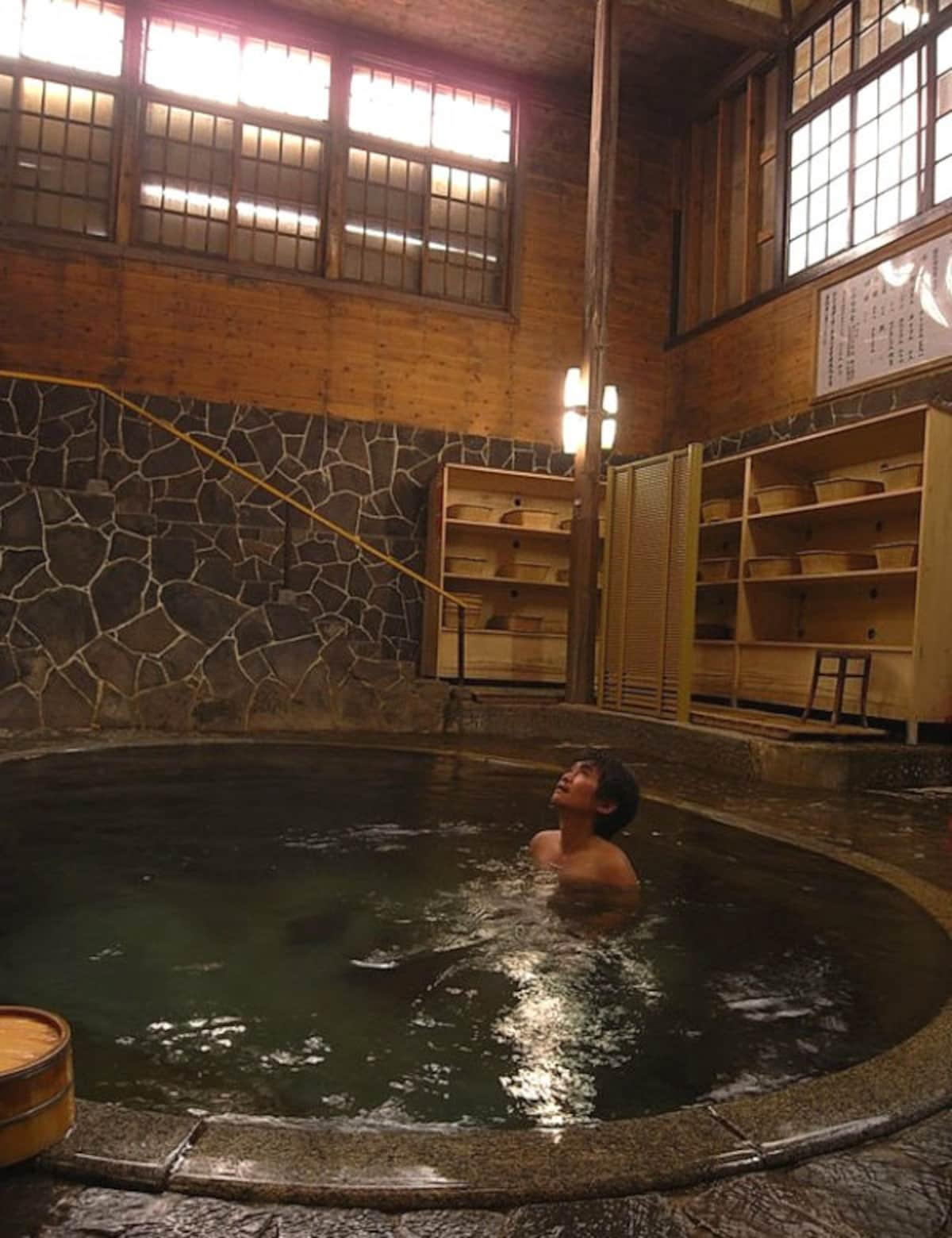 Fujisan Ryokan is famous for Shirozaru-no-Yu, which is a bath that you stand up in thanks to its amazing 1.25-meter (4.1-ft) depth! Not only that, this is one of those rare onsen where the water wells up from below your feet.

There are four other baths on-site where you can do some onsen-hopping without leaving the premises. All of the baths are fed directly from the source springs with no added water, heat or antibiotics.
I did an onsen-hopping trip to the Tohoku region in 2012, and stopped here for a visitors' bath.

Fujisan Ryokan has been named a Japan Heritage Onsen and is ranked as one of the 100 best onsen in Japan. The location was also used as a backdrop for Torahiko Tamiya's novel, Shirogane Shinjyu.

The baths draw directly from five different hot spring sources, and each of these baths has 100 percent pure hot spring water. The building itself is really ornate, with lots of characteristic charm. It's extremely beautiful, with some parts having been recently renovated, and you can spend the night for a reasonable price.
Shirozaru-no-Yu
When you open the door to Shirozaru-no-Yu, your jaw will drop. It's huge! Not only that, but there's no changing room—it's all just one big bath!

There's a set of stairs leading down from the door, and there's a place to disrobe right by the bath. I hurriedly disrobed, rinsed off, and stepped in with a splash.

It's deep—very deep!

A steady flow of clear, hot water flows straight up from the spring through the bottom of the tub, which is dug out of natural rock. The water here is a bit hot, but it's very soft and simple. It doesn't have an aroma, but the freshness is brilliant.

Shirozaru-no-Yu is normally a mixed (coed) bath, but there are women-only times as well.
Shirogane-no-Yu
Shirogane-no-Yu (an atypical reading of 銀の湯) is a small, cozy bath with heavy water flow.

For those who like unadulterated hot spring water, this is close to perfection, with its small tub and copious flow, keeping the water continuously fresh. I spent some luxurious time here!
Kajika-no-Yu
I also took a dip in Kajika-no-Yu, which is at the back of the recuperative bath section. Although I was a bit worn out from bathing in two onsen already, I was determined to try another since I didn't want to miss this chance.

I had this one all to myself as well. Although it's an indoor bath, the windows are large enough to give the illusion that you're outdoors. The water here is pretty hot, so I could only stay for a few minutes.

I didn't have the time to stay the night, and was only able to bathe as a visitor, so I only tried three out of the five baths. Next time I want to take advantage of all five!