5 Fun Ways to Enjoy Your Mount Takao Trip
5. Food & Drinks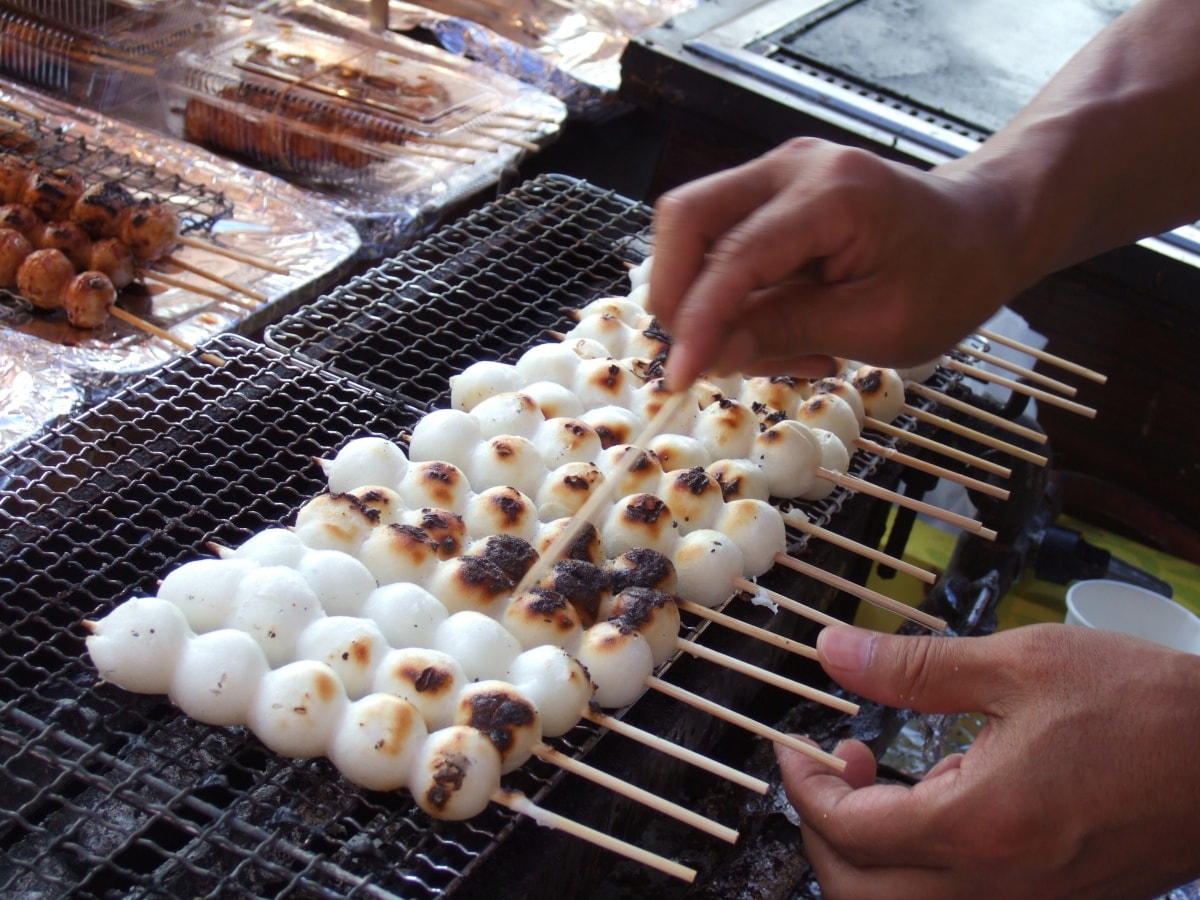 The area around Mount Takao is famous for roasted odango (sweet rice cake desserts), and you'll certainly be able to find some stalls serving freshly grilled or roasted odango near the station. There's also a lovely beer garden near the peak of Mount Takao—a perfect place to enjoy a summer afternoon!
4. Cable Car
It'll be quite irresponsible of us to recommend you enjoy a lovely, beer-filled afternoon near the peak if the only way to get back to the station is a steep hike down. Luckily, there's a cable car service at Mount Takao. The ride itself is fun too (as far as cable car rides go).
3. Culture: Festivals & Temples
Mount Takao has historically been a place of worship. It's closely associated with tengu (legendary creatures in Japanese religion) and even houses a temple, Yakuoin Yukiji. There are still many festivals held at Mount Takao every year—the most famous among them being the Mount Takao Maple Festival in autumn and the Fire-Walking Festival (Hiwatari) in spring.
2. Museums
There are a few museums in the Mount Takao area, but the most notable are the newly constructed Takao 599 Museum and the Trick Art Museum.

The Takao 599 Museum is a tasteful mix of a traditional natural history museum and a modern art museum. The children's play area, museum café and public lawn offer a place for you to relax. If you're more interested in wildlife, the "Nature Collection" showcases many species often found around Mount Takao: tree seeds and leaves, plants, beetles, butterflies and bees are displayed in acrylic glass so you can see them up close. There's also a "Nature Wall" of preserved animals that could be found on the mountain.

The Takao Trick Art Museum is located right at the base of Mount Takao and exhibits artwork that play with optical illusions—the perfect place (and excuse) for taking a bunch of fun selfies.
1. Hiking
There's no better way to enjoy nature than to be surrounded by it. Mount Takao offers six different trails with varying levels of difficulty. Some are on well-paved roads, whereas others are more raggedy. Since Mount Takao is only 599 meters (1,965 ft) tall, the hikes don't take too long to complete. Of course, the longer you take, the better. Despite being so close to Tokyo, there is an abundance of wildlife at the park with over 1,500 species of plants on the mountain, not to mention the birds, small mammals, insects and amphibians.