Tokyo Port Wild Bird Park
Tokyo Port Wild Bird Park spans 24.9 hectares (61.5 acres) on a section of reclaimed land just north of Haneda Airport. Its wide range of habitats provides the perfect sanctuary for birds, and over 200 species have been observed since the park opened in 1989. Take a look at some of the key features of the park below.
6. Free Scopes & Binoculars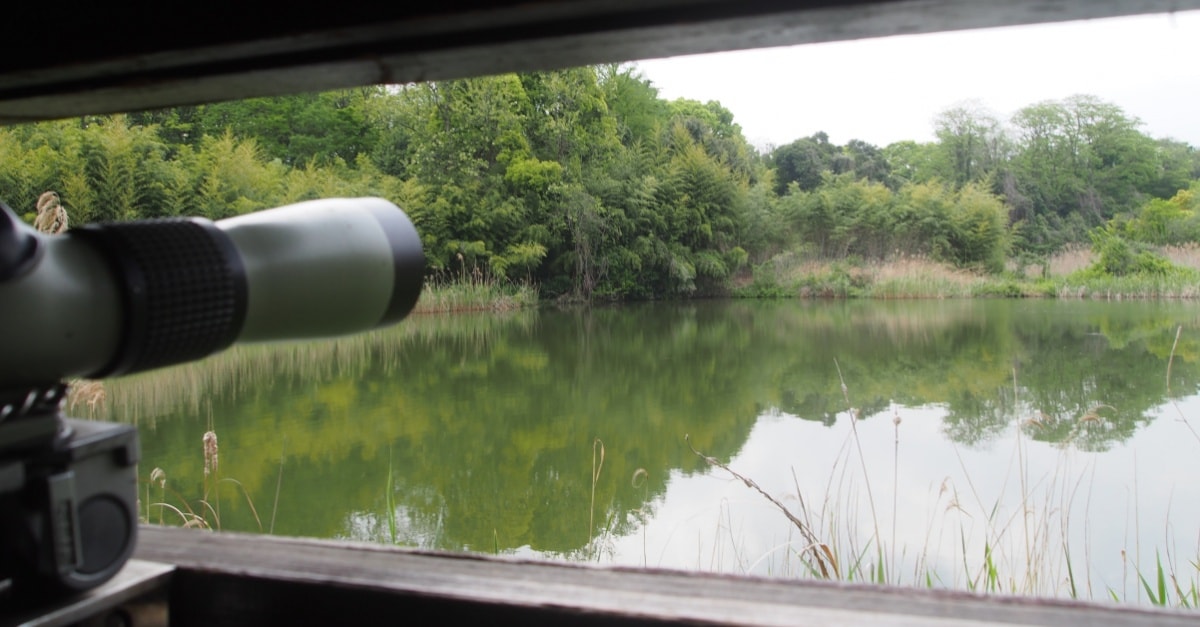 Birds generally shy away from people and will fly away if you get too close, or make any sudden movements or loud noises. To allow visitors to fully enjoy the birds, the park has constructed a number of viewing huts and blinds around its three ponds, giving you a place to rest and patiently wait for birds to come to the various habitats. The huts come equipped with spotting scopes, and binoculars are provided free of charge, letting you get a clear view even from a distance.
5. Freshwater Ponds
The park is composed of two freshwater ponds and one brackish water pond. The key species of birds that frequent the freshwater ponds include the common pochard, spot-billed ducks, great cormorants and egrets. Although some of the larger birds are usually found alone, many of the other species hang out in groups. They're quite playful, and a delight to watch!
4. Brackish Water Pond
With grey herons often pacing slowly in search of food, the brackish water pond is a key feature of the east side of the park. With the aid of either binoculars or spotting scopes, you'll be able to spot a lot of little crabs feeding on the mud flats as well.
3. Small Farm
There's a small farm en route to the viewing huts on the west side of the park. The rangers grow many types of vegetables on these small patches, and also host rice planting and rice harvesting events for the public in spring and fall. The photo above is of a species of legume on the rice paddy right before rice planting; the legumes help fix nitrogen in the soil so there will be more nutrients available to the rice plants.
2. Bees, Beetles & Other Cool Creatures
There's more to this park than just birds. All the trees, flowers and crops mean there will be definitely be insects. The west side is the best place to look for cute bees and beetles in the spring.
1. Places to Relax
Tokyo Port Wild Bird Park is also doing some renovations to enhance the visitor experience. The Nature Center is well under way and due for completion in November 2016, and other places visitors can relax and learn include the Ecology Education Center and the communal lawn. The park also holds regular events, such as festivals organized in conjunction with the Wild Bird Society of Japan and other field events. Find out more on the English website below!