Inuyama Castle: King of the Hilltop
Architecture & Features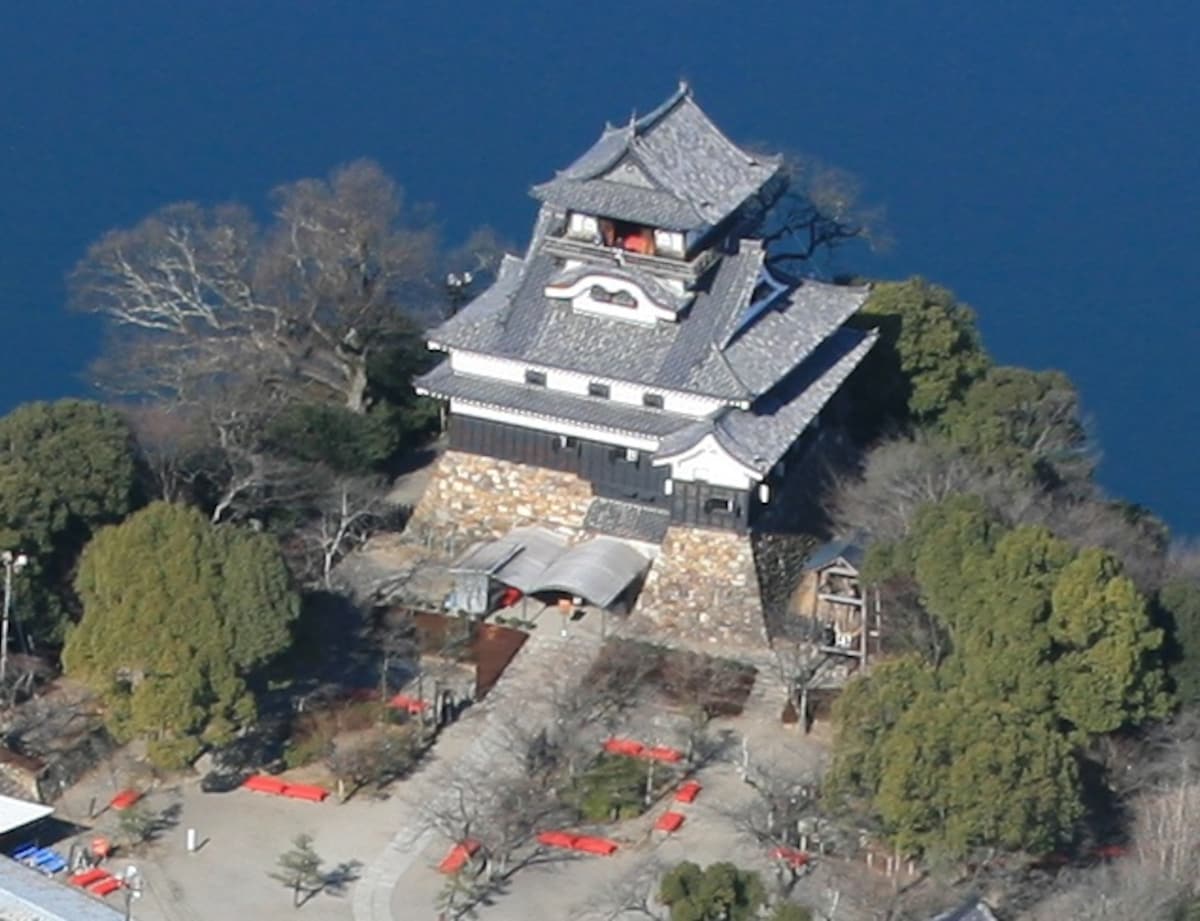 The main keep (tenshu), built almost entirely of wood and stone, is a shining light of Azuchi-Momoyama Period (1573-1600) castle architecture and design. The three-story tower looks rather small, but this is deceiving, as there are actually six levels, including two levels that are within the stone foundations of the main tower.

The tenshu has been designated a National Treasure of Japan along with those at Himeji Castle, Hikone Castle, Matsumoto Castle and Matsue Castle.
The interior of the castle, although extremely cramped and narrow, has been beautifully preserved and still retains an authentic feel, unlike reconstructed castles you'll find in Japan. The castle also boasts the longest straight staircase of any castle in Japan! Visitors who climb to the top of the main tower are rewarded with stunning panoramic views of the surrounding plains and mountains.

Inside the castle you will find excellent exhibits and displays of authentic samurai armor, swords, photographs of other Japanese castles, and roof tiles—including a large shachi (a mythical creature with the head of a tiger and the body of a carp), used as a talisman against fire.
The original castle was completed in 1440 as a defensive fort on a small hill overlooking the Kiso River, which serves as the border between Aichi and Gifu Prefectures. The strategic importance of the castle saw it change hands many times during the numerous battles of the Warring States period (1467-1590).

The castle as it stands today was designed and strengthened in 1537 by Oda Nobuyasu, uncle of the famous samurai warlord Oda Nobunaga. In 1584, two years after the betrayal and death of Nobunaga, the castle was occupied by Toyotomi Hideyoshi's forces during the Komaki-Nagakute campaign against the army of Tokugawa Ieyasu.
Inuyama Castle also had the distinction of being the only privately owned castle in Japan. It was seized by the Meiji government in 1872, but handed back to its previous owners, the Naruse family, in 1895 under the condition that they repair and maintain the castle after damage caused by an earthquake four years earlier.