Cantaloupe, Cheese & Chocolate—Oh My!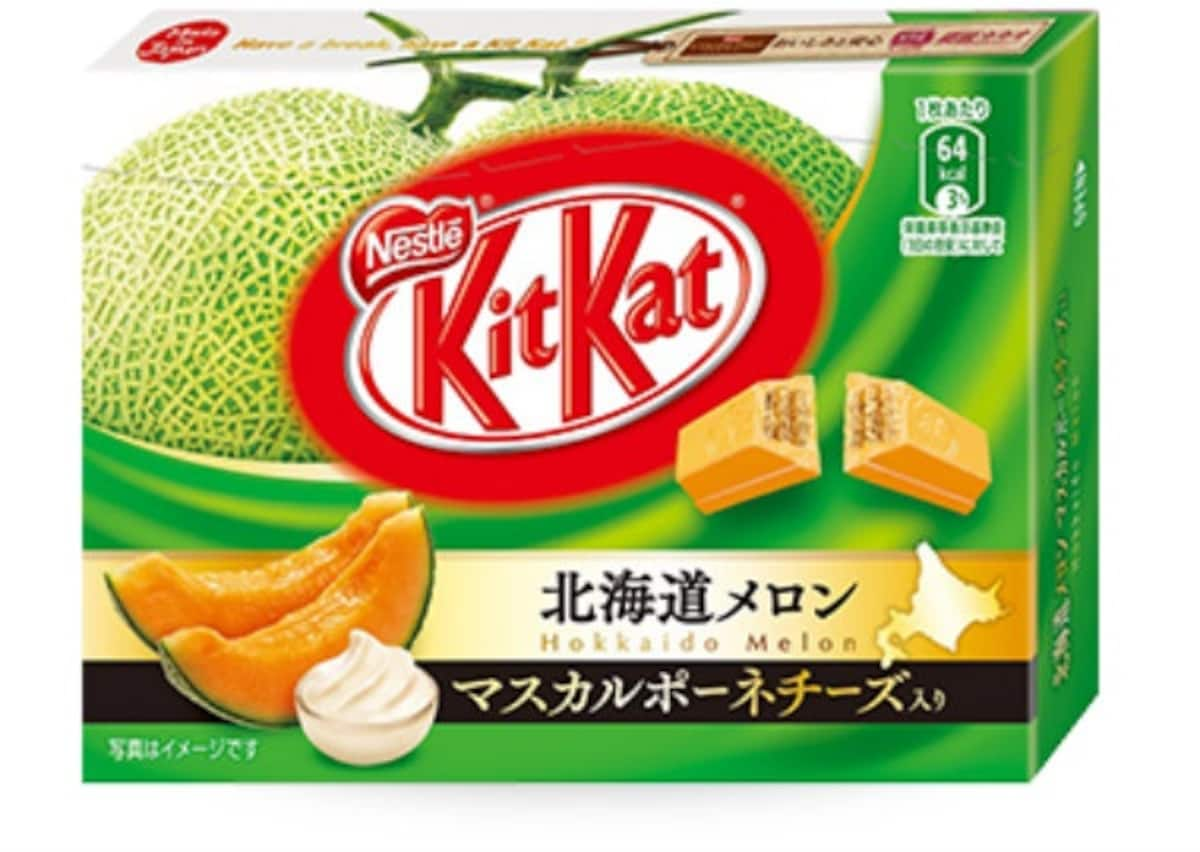 Did you know that there are some Kit Kat items that you can only buy at certain airports in Japan? The new "Hokkaido Melon with Mascarpone Cheese" Kit Kat is one such product, and it's sold exclusively at specific areas within some of the nation's major international airports. The name of the flavor alone was more than enough to capture our attention!

The actual product is made with Hokkaido melon and mascarpone cheese powder sandwiched between those familiar Kit Kat wafers and covered in white chocolate. We have to say, the gentle and sweet taste of melon with the creamy flavor of mascarpone cheese certainly sounds like an attractive combination!

The Hokkaido Melon with Mascarpone Cheese Kit Kat comes in a "mini" size package containing three pieces of the treat. There are also currently three other types of airport-exclusive Kit Kat: Japanese Strawberry, Uji Matcha and Sakura Matcha, which all come in the same size.

If you're traveling to or from Japan, you may want to keep your eyes open for these special Kit Kats, as they're sure to make coveted gifts for sweets lovers... although you may have a hard time choosing which flavor to buy!

Related Stories:
Butter-flavored KIT KATs come to Japan as new specialty store opens in Hokkaido
Japan now has KIT KAT croissants, in chocolate and matcha green tea flavors
Nestlé Japan is giving away KIT KATs that aren't a special flavor, but solid gold!