Birth of a Fried Chicken Empire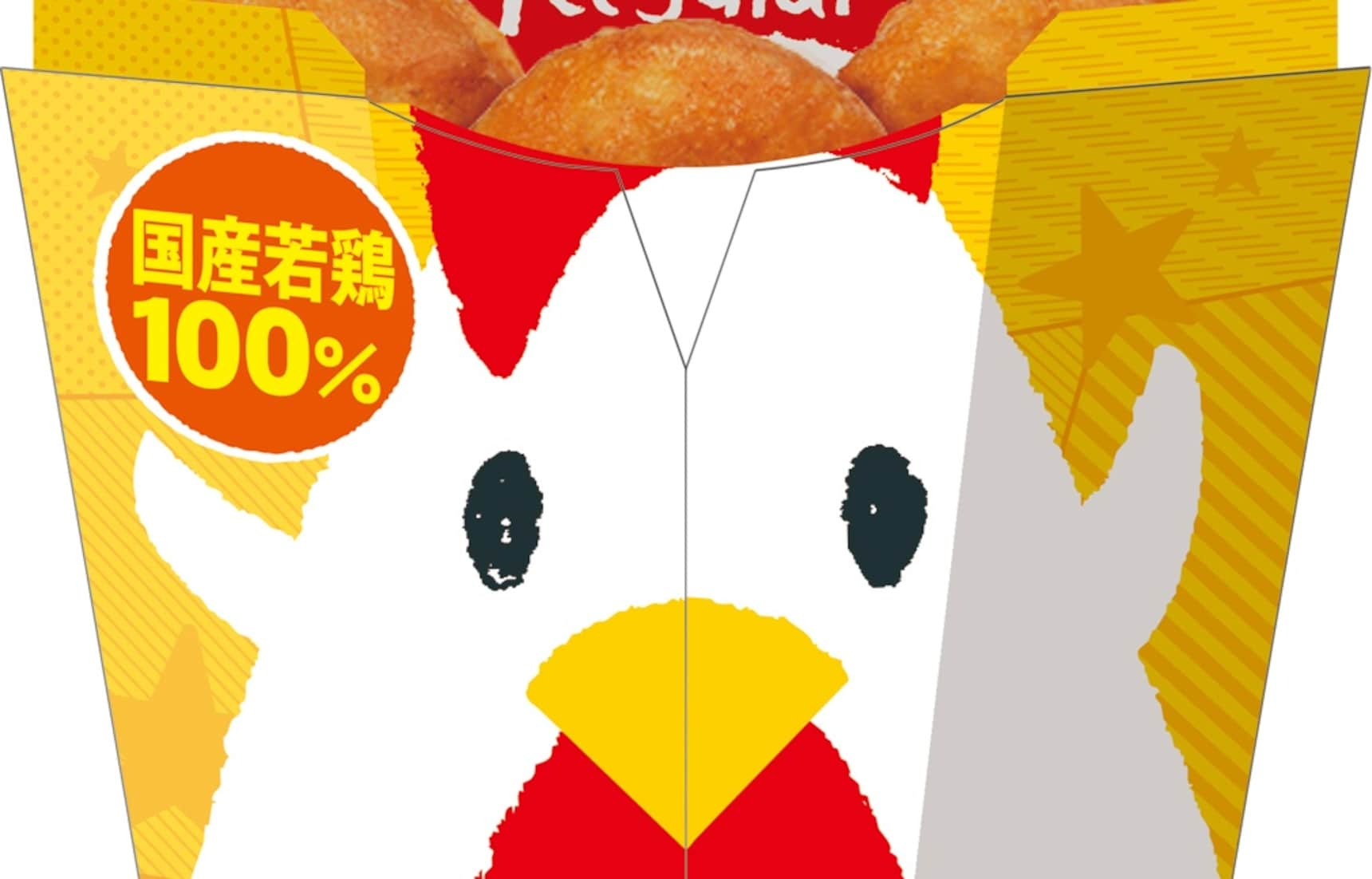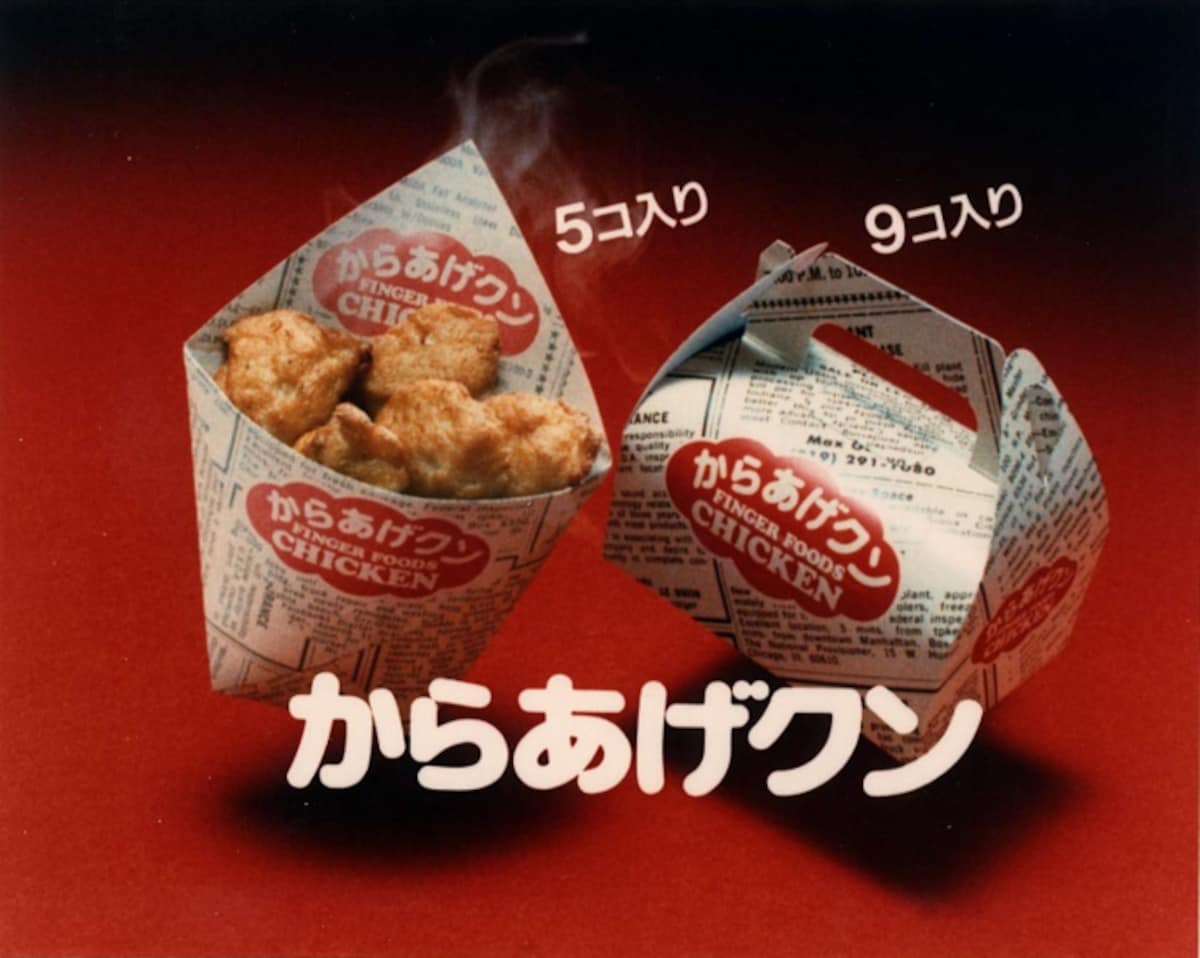 Kara-age Kun was introduced in 1986, offering five bite-sized chicken pieces for ¥200, nine for ¥360, 16 for ¥640, or 25 for ¥1,000. Kara-age Kun is actually a little different from a chicken nugget, since each piece isn't made from ground chicken, but from a single slice of chicken breast.
This original recipe went on to become the "regular" flavor, a taste that's now based on gentle Okinawan "shimama-su" salt.
The second standard flavor, Kara-age Kun Red, was introduced two years later in 1988. It's a slightly spicy flavor that's now made with 11 spices, including red pepper, green pepper and cumin.
In 1994, an attempt was made at introducing a curry-flavored Kara-age Kun, but it was found that the little nuggets filled stores with their smell, and the resulting aversion was so strong that another curry flavor ("Mild Curry") wasn't attempted until 2008. Cheese flavor also came and went in 1994, failing to gain traction with customers.

But the spirit of experimentation continued, and from 1995 to 2003, 16 different flavors were attempted, ranging from barbecue and butter soy sauce in 1996 to mustard mayonnaise and kimchi in 2000.
Cheese flavor made a comeback, however, and in 2003 an updated recipe became the third permanent member of the Kara-age Kun roster, joining Regular and Red. The recipe now uses processed cheese made with Hokkaido natural cheese.
The year 2003 also saw the introduction of the now-ubiquitous Kara-age Kun characters, replacing the slightly creepy Kara-age Oyaji (Old Fry Man) character introduced in 1990. While they may look like chickens, according to official lore they're actually sprites from the mystical Kara-age Kun Kingdom, which is connected to the interior of each Lawson store via a secret passage.
There are now more than 150 different Kara-age Kun sprites, and they've formed quite a community. Kara-age Kun Cheese is the dad of the family, Red is the mom, Pizza is the popular daughter, and so on all the way up to the mythical god of the Kara-age Kun world—who basically looks like all the other Kara-age Kun sprites, but gold. You can even see Kara-age Oyaji fits in there somehow.

Each sprite is officially three rice balls tall, with one third of that height made up by the coxcomb.
While flavor experimentation has continued undaunted, Kara-age Kun has also come to be known for its various collaborations. These started with Kara-age Kun Black, a black pepper flavor that debuted in concert with Spider-Man 3 in 2007.
Other notable collaborations include 2008's Pirate Barbecue flavor, which debuted alongside One Piece the Movie: Episode of Chopper Plus – Bloom in the Winter, Miracle Cherry Blossom, and 2009's Dragon Ball-themed Super Char Siu flavor.

The 2010 premiere of Evangelion: 2.0 You Can (Not) Advance didn't see new flavors, but simply resulted in a rebranding of all three principal flavors of Kara-age Kun. See if you can spot some more fun collaborations above!
Nearly a dozen limited-edition and experimental flavors continue to be released every year, with the 100th flavor ("Question Mark") having already been introduced in 2012.

Celebrating its 30th anniversary in 2016, you can still buy five pieces of chicken for the same ¥200 (plus tax) today. 400,000 pieces of Kara-age Kun chicken are produced every single day—but you still have to take care to check out the flavor of the moment before it's gone!