Top 6 'Hanami' Spots in Kyushu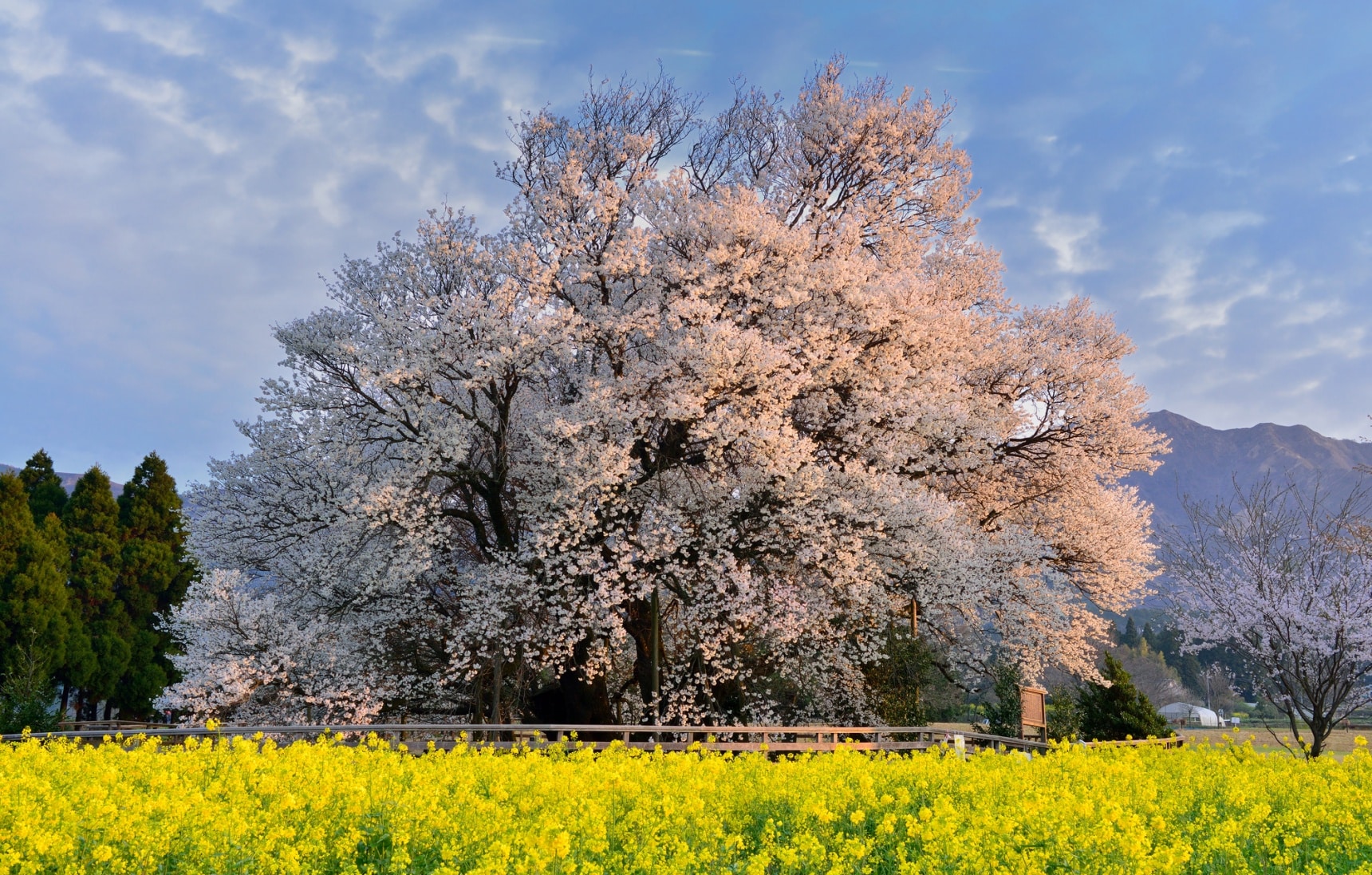 6. Tarumi/Darumizu Park (Miyazaki)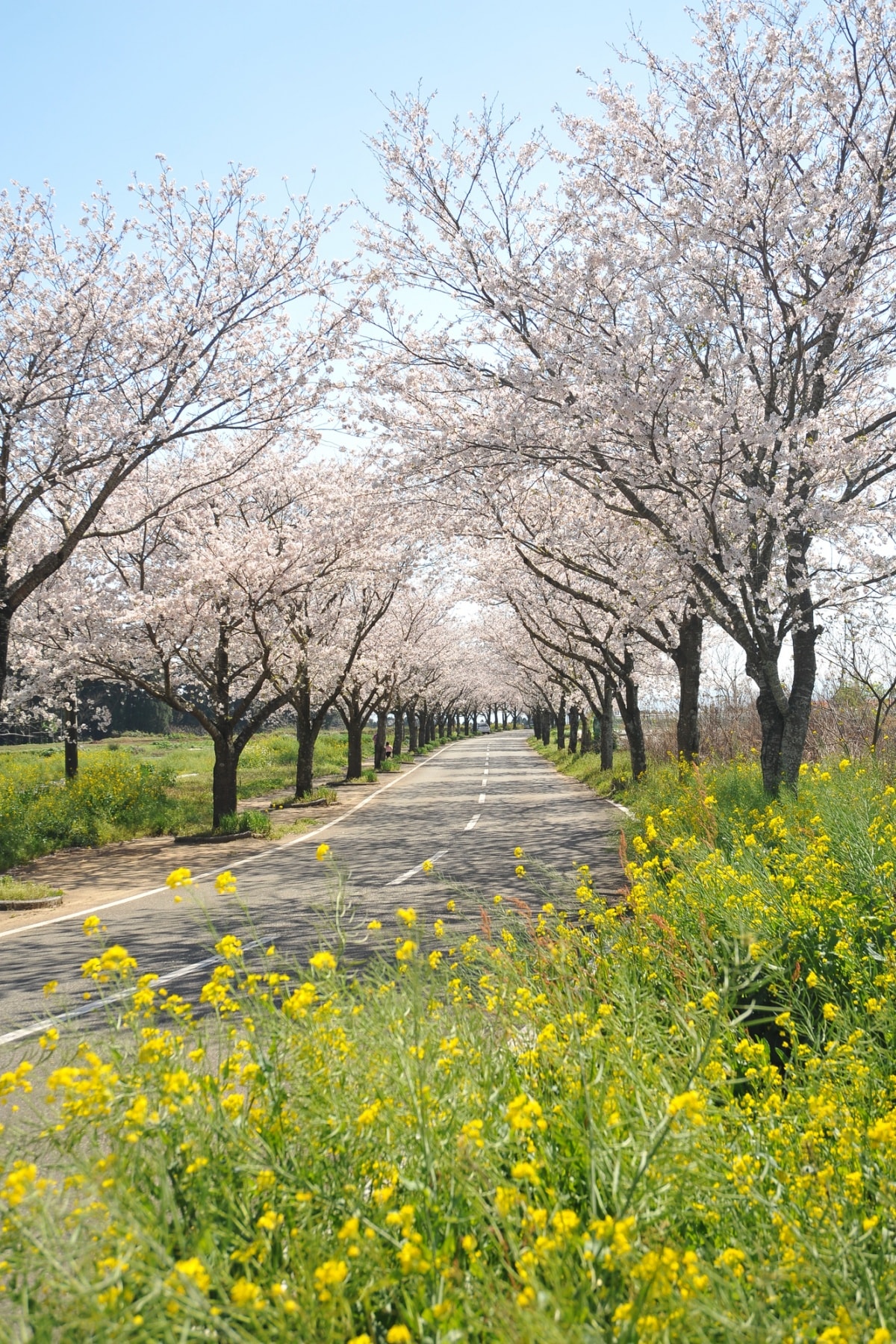 Approximately 3,500 cherry trees can be seen in this park, which is located on a highland called Tarumi Plateau at a height of 120 meters (394 ft) above sea level. The 2-kilometer (1.2-mile) row of cherry trees is called "Cherry Road," and never fails to meet the expectations of visitors every year.
5. Nagasaki Prefectural Saikai Bridge Park (Nagasaki)
Located along the route between Sasebo and Nagasaki City, Saikai Bridge Park presents 1,000 cherry trees, creating a unique natural contrast between whirling waves (which can be seen in their most dynamic form during the spring tide) and tranquil yet mesmerizing cherry blossoms in full bloom. In fact, the main event at this site is called the Saikai Bridge Whirlpool Festival, which runs from mid-March to mid-April. The whirlpools here are said to be among the three largest in Japan.
4. Tadamoto Park (Kagoshima)
From late March to early April, approximately 1,000 cherry trees at Tadamoto Park get illuminated with lanterns at night, which makes the park a popular spot for yozakura (nocturnal cherry blossom) viewing.
3. Hosshin Park (Fukuoka)
Known as the favorite hanami spot of feudal lords, cherry blossoms in Hosshin Park have seen some history of Japan. The park offers different natural blessings in each season: In summer, people come to cool off in the valley by Hossin River; in fall, crimson foliage turns the place yellow, orange, red and every color in between!
2. Kumamoto Castle (Kumamoto)
Kumamoto Castle was completed in 1607 after seven years of construction, and is now known as the symbol of Kumamoto Prefecture. While the main keep is a reconstruction from 1960, it retains its classic grandeur. Meanwhile, the 800 cherry trees on the site are much more than mere decorations: Rather, they compliment the castle in a way that makes the site one to remember! While the site was damaged in the Kumamoto earthquakes of April 2016, it is still visible from the surrounding streets.
1. Isshingyo no O-zakura (Kumamoto)
This o-zakura ("big cherry tree") in Kumamoto is said to be over 400 years old. And it's not just the age that's impressive: this grand old tree is 14 meters (46 ft) high, 21 meters (69 ft) across from east to west and 26 meters (85 ft) across from south to north, with a trunk circumference of 7 meters (23 ft).

The o-zakura is dedicated to a feudal warlord named Nakamura Hokinokami Korefuyu, who fell defending Yazaki Castle. After his defeat, his remaining descendants and vassals returned in secret to his hometown, then known as Munemura, and planted sakura seeds on this site. As they performed the task with a single heart, or isshin, and embraced the Buddhist volitional principle of gyo (saṅkhāra), the tree is called Isshingyo no O-zakura.