'Omiyage' You Can't Buy Anywhere Else in Japan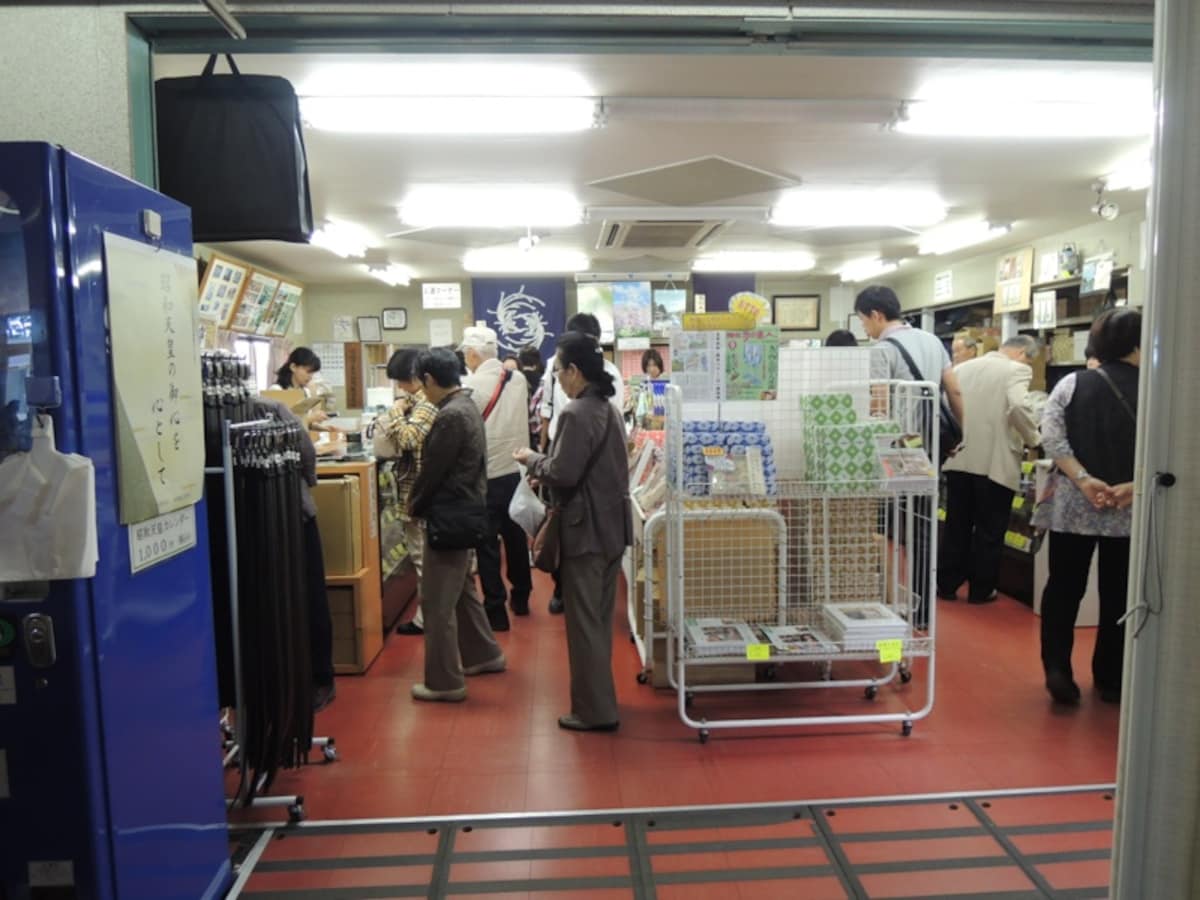 This shop, largely unknown to even Japanese people, might not be much to look at from the outside, but they sell a wide range of items from food to stationery to alcohol.
Left: a bottle of Japanese sake (nihonshu) for ¥1,600 (US$14); right: wine for ¥3,500 (US$31). We recommend the nihonshu bottle called Gyoen. The taste is smooth and truly delicious, not to mention it was made in a famous sake brewery in Japan. Such a caliber of sake for this price is ridiculously cheap! You should absolutely buy some for a souvenir! Of course, it can only be bought here!
A tea cup with the Chrysanthemum Imperial Seal printed on it for ¥500 ($4.50).
The Imperial Seal of Japan is a 16-petal chrysanthemum with several petals in the back.
Bowl with the Imperial Seal print ¥500 ($4.50)
This bowl is actually Imari porcelain which is made mainly in the area of Arita Town in Saga Prefecture and is considered pretty valuable stuff.