Kanazawa: Traditional Scenes Among the Sakura
Kanazawa Cuisine & Culture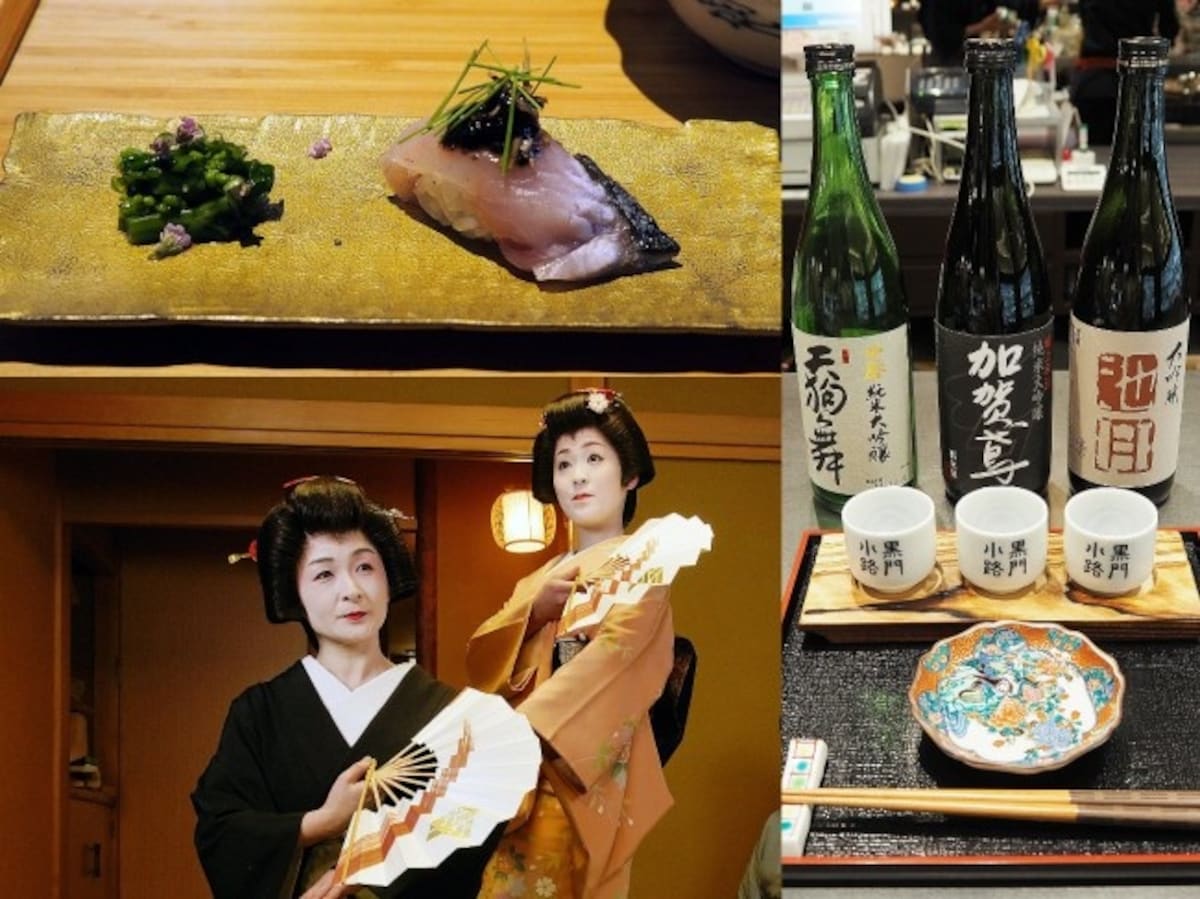 Bordered by both sea and mountains, Kanazawa is blessed with a steady flow of the freshest ingredients for its cuisine. Visitors can enjoy fresh catches of seafood courtesy of the Sea of Japan, as well as dishes with generous portions of traditional Kaga vegetables (Kanazawa's own unique agricultural brand) and wild vegetables harvested from the surrounding mountains. With the opening of the Hokuriku Shinkansen in 2015, the city has become increasingly foreigner-friendly, with many restaurants now offering English menus and services.

Kanazawa has a thriving traditional arts and crafts scene, which guests can experience through a variety of special immersion programs. Most of these programs can be tailored to visitors' needs—including use of English—via advance notification, so be sure to book early to make the most of your experience.
Kanazawa Experiences
In response to the recent surge in foreign tourists, there are now several events and tours in Kanazawa conducted completely in English. You can catch a geisha performance at a traditional teahouse, or perhaps join a bus tour that includes a sake brewery tour and a visit to the UNESCO-recognized village of Gokayama.
Machiya-Kanazawa Kikunoya
Finally, Machiya-Kanazawa Kikunoya is a prime site for lodging while in Kanazawa. Machiya-Kanazawa Kikunoya is a hotel renovated from a traditional Kanazawa townhouse in Kazuemachi. Up to five guests can rent out the entire house, allowing for the unique experience of being at home in a traditional Kanazawa townhouse while on vacation.
Information Desks
For more information on visiting Kanazawa, head to the tourist information center located in Kanazawa Station (pictured above), the Kuromon Koji information desk on the first floor of the Meitetsu M'za department store down the street from the station, or the information desk on the first floor of the Korinbo Daiwa department store near Kanazawa Castle.

Kuromon Koji has free Wi-Fi, making it a good stop for overseas travelers on the go with smartphones. Both department stores also have duty-free sections, so be sure to check out the shops before you go!