It's Hard to Resist a Sakura Macaron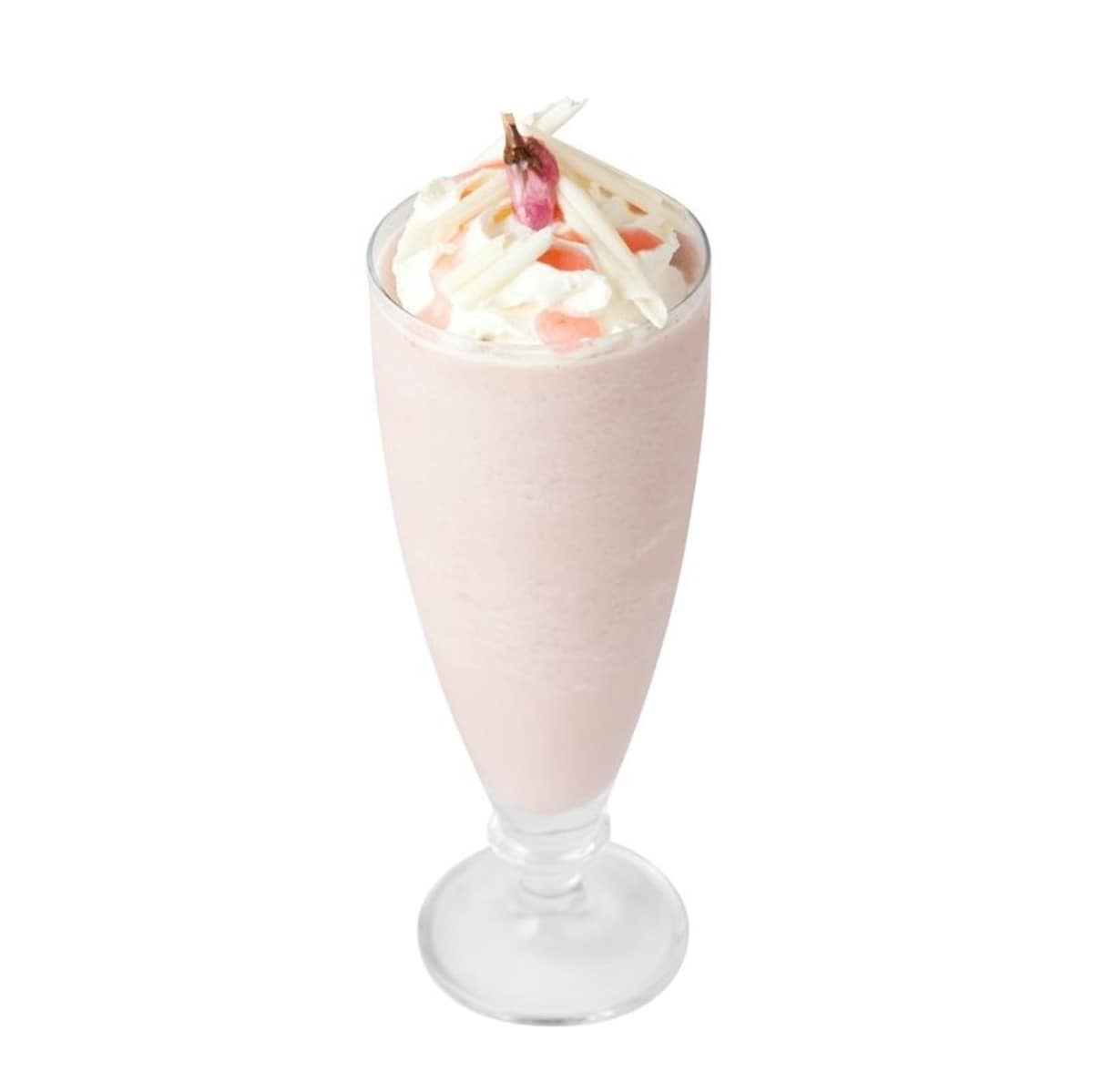 The first of the special sakura items that Lindt Japan will be serving up this spring is the "Lindt White Chocolate Sakura Iced Drink."

This pale pink creation is a white chocolate drink that contains syrup-soaked Amarena cherry and puréed griotte cherry with just a touch of salt, topped with shaved white chocolate. The sweet white chocolate should combine well with the nutty flavor of Amarena cherry and the slightly sour taste of the griotte cherry.

The Lindt cafés in Ginza and Jiyugaoka are serving the drink as an eat-in item in an elegant glass for ¥1,388 (US$11.81), with a beautiful sakura petal, also soaked in syrup, added on top for decoration.
At all other Lindt cafes in Omotesando, Kichijoji, Shibuya, Lumine Kitasenju and Nagoya Lachic, the drink is available to take away for ¥772 (US$6.57)
They've also released these scrumptious-looking sakura-flavored macarons, which they call delices at Lindt.

The sakura delices contain cream filling made from white chocolate ganache, puréed cherry, sakura-flavored syrup and again, a hint of salt, the combination of which should give the macaron a pleasantly Japanese twist. Of course, they've made sure to make the delices visually attractive as well, with a lovely sakura flower printed on the surface of the shell. These delices are available at the Ginza, Omotesando, Jiyugaoka, Kichijoji, Shibuya, Lumine Kitasenju and Nagoya Lachic cafés, for ¥302 (US$2.57) a piece.

As far as we can see, the special sakura drink and macaron look like an excellent way to ring in the coming of spring. Both items are scheduled to be sold until April 12, 2016.

So, now you know where to get some seasonal sweetness if you're in Japan this spring!

Related Stories:
Traditional sakura mochi meets Western cake with gorgeous and tantalizing results!
McDonald's Japan celebrates cherry blossom season with new cherry frappe and mocha drinks
Sakura-flavored ice cream returns to Baskin Robbins in Japan after 24 years!