Top 5 Fashion Icon Instagrammers to Follow!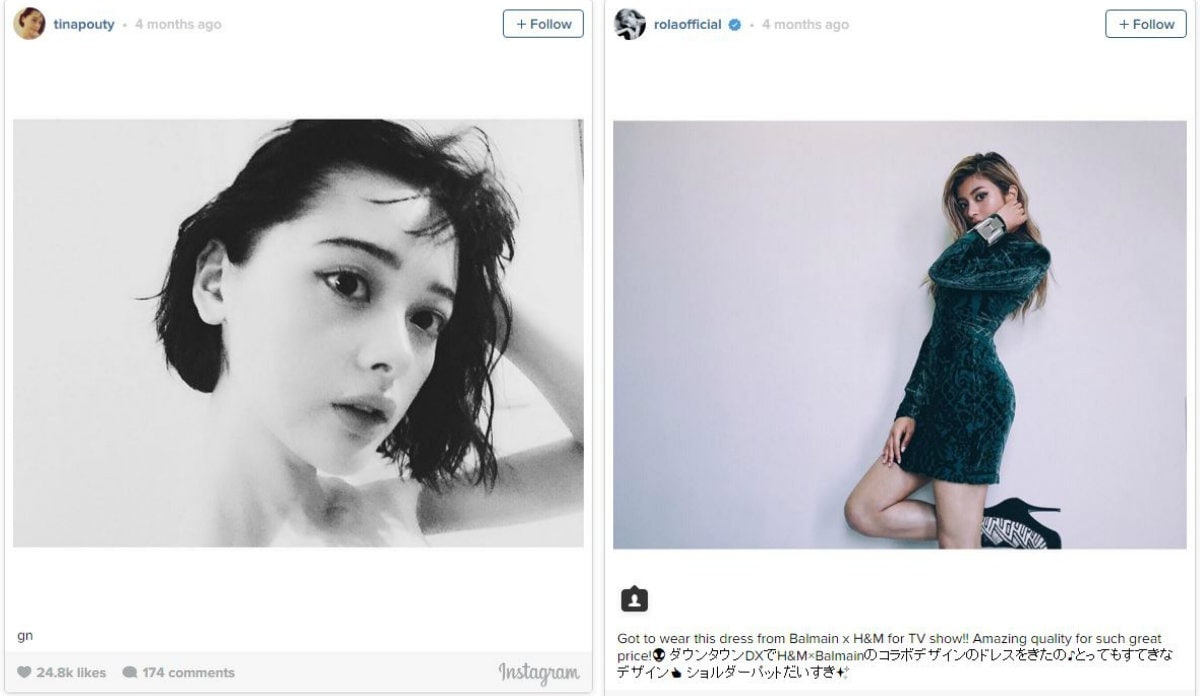 Instagram is a must-have social network for many people these days—and with photos being central to the platform, it's no wonder Instagram goes so well with fashion.

Instagram allows us to look at fashion models posting their daily styles and the latest trends in a truly convenient format. Many fashionistas uses Instagram as the main tool for transmitting their latest looks!

Tokyo Girls' Update has compiled a list of five trendsetting women who use Instagram to transmit their style in Japan. You can already see Tina Tamashiro (left) and Rola above—but who else made the list?