East-Meets-West in Cake Form
This hybrid sweet, which ingeniously mixes elements of western cake with Japanese sakura mochi, not only looks delicately beautiful, it's a creation by talented pastry chef Hideki Kubota, who has won a gold medal in the Culinary Olympics (International Exhibition of Culinary Art). So you can expect it to taste amazing as well!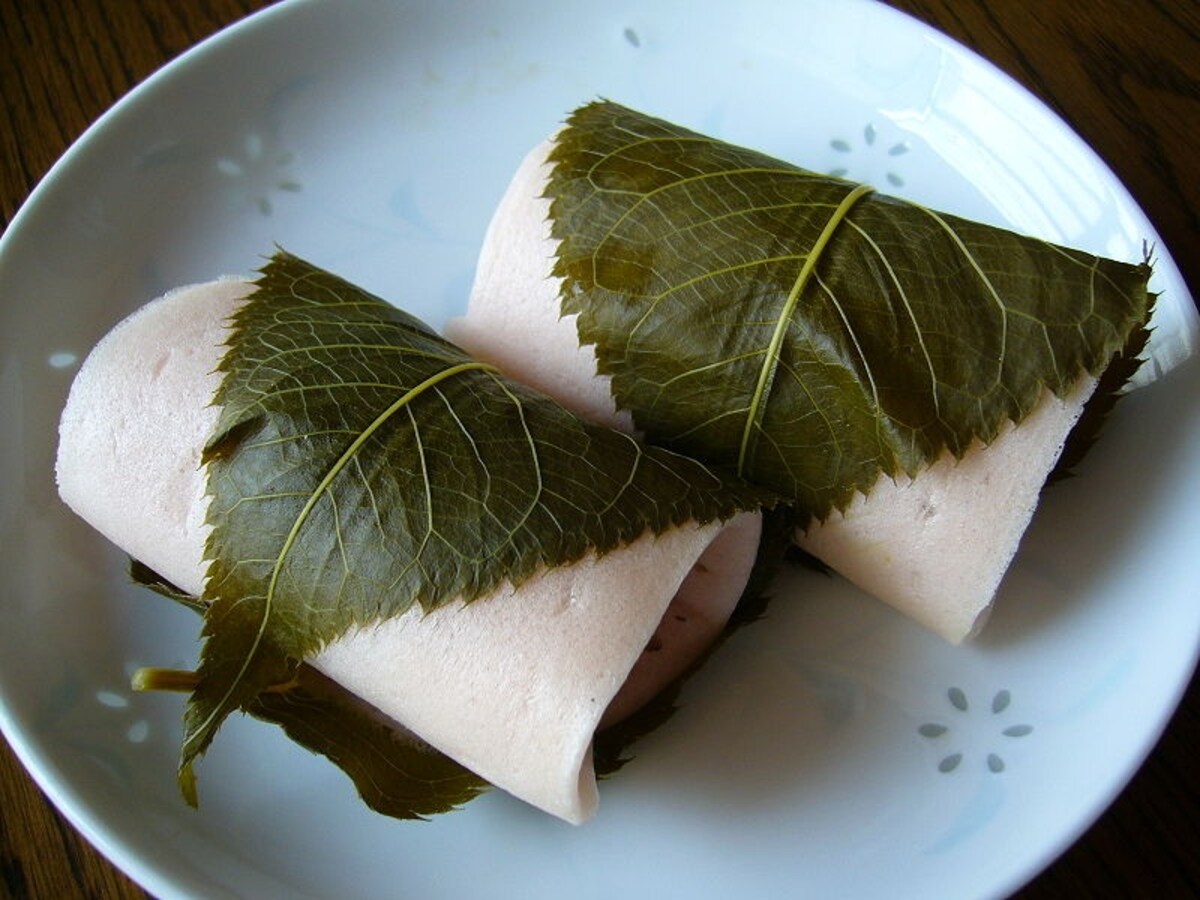 So how is the cake a Western-Japanese hybrid sweet? Typical sakura mochi, which is a popular sweet in the springtime because of its association with sakura (cherry blossom), consists of pink mochi rice cake containing sweet red bean paste in the center, wrapped in a pickled sakura leaf on the outside.
In comparison, the new cake by Kubota, available at the Senri Hankyu Hotel and the Hotel Hankyu Expo Park in Osaka, has a soft sponge-cake base and a strawberry gelée center surrounded with sakura-leaf flavored red bean mousse, all wrapped in a delicate sheet of gyuhi, which is basically a soft form of mochi made from glutinous rice flour with sugar or Japanese "water candy." To complete the picture, the cake is topped with a dainty miniature sakura mochi made of gelatin.