This Ninja SIM Card's a Cut Above the Rest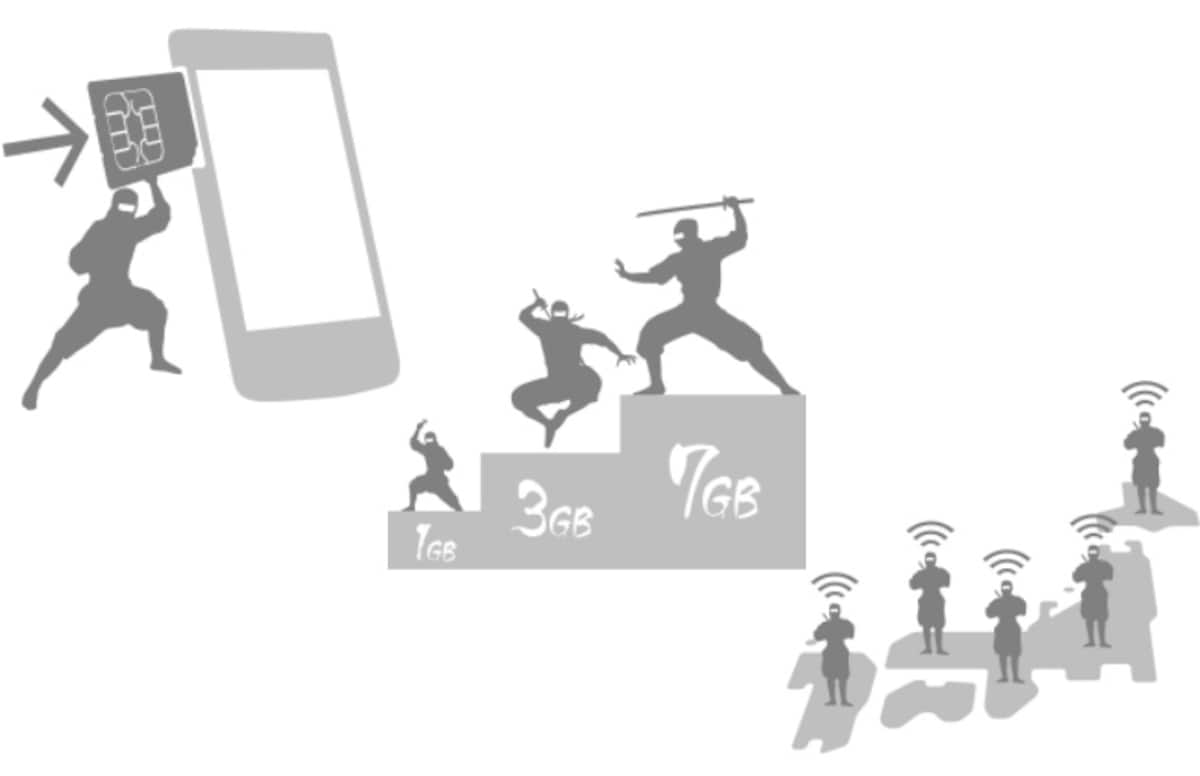 These days, finding a Wi-Fi connection while traveling is akin to locating an oasis in a desert. As advanced as Japan is, Wi-Fi's not yet a nationwide option.

NTT East is one company attempting to bring succor to server-less tourists with its "Japan Connected-Free Wi-Fi" app, and the Japan Tourism Agency offers information on other options that require Wi-Fi hot spots to connect.

However, we still have a way to go before there's national hot spot coverage. One way to avoid the Wi-Fi hunt is to get a prepaid SIM card—and one option, the Biglobe Ninja SIM card, has got your back like a real ninja, providing you with the data you need!

The first step is to acquire a card, which can be bought online and picked up at an airport or one of several electronics stores in Japan. Fortunately, English is an option for non-Japanese-speaking travelers visiting the website. There are three data plans available: 1GB, 3GB and 7GB, all valid for 30 days after activation. Once you have your card, you just change your phone's APN (access point name) and activate the SIM card. That's all! Be sure to visit the site for full details regarding their policies and prices.

If you don't want to get left in the dark on your next trip to Japan, this ninja can have you getting around like a shinobi in no time!