7 Winners of the 2015 Japan Toy Awards
7. Toys for Children with Special Needs Winner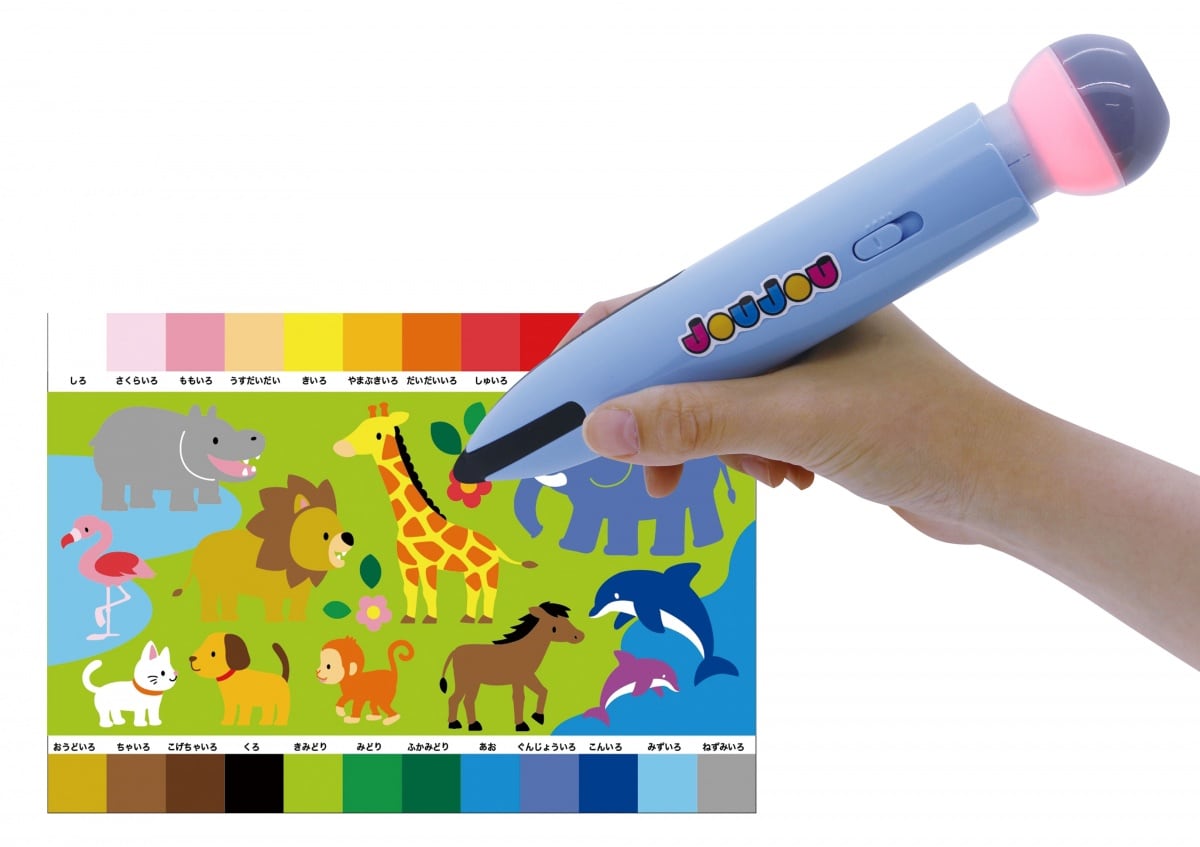 First up is this amazing color-reading pen that can tell you which color you've tapped! Able to recognize 24 colors, it's a fun way for young children to learn colors (and the animal images are really cute too). Check out the amazing pen in action as its sensors correctly identify orange and red from everyday objects!
6. Study Category Winner
Anpanman is a hugely popular series in Japan, so the Anpanman Kids Brain and Body Training Mat is a dream come true for tiny fans. Connected to the TV, kids can exercise with their favorite characters by moving their feet according to the instructions on the TV.
5. Boy's Toys Category Winner
The Baseball 3-D Ace is a great way to bring the popular sport to your living room! A fun game for two players, one challenger pitches a metal ball to the other who attempts to hit it with the press of a button. This game teaches the rules of baseball in an entertaining and interactive way.
4. Girl's Category Winner
With smartwatches really taking off in 2015, the Jewel Watch, featuring characters from the Sanrio/Sony anime Jewelpet, is a fun game that replicates the smartwatch in a version appropriate for kids. Complete with touch screen as well as a cute design, it's everything a fashion-forward girl could ask for.
3. Communication Category Winner
The Himitsu no Kuma-chan (Secret of Kuma-chan) is a talking bear that you can actually communicate with! Children can enjoy having a nice conversation with this cute bear as if it were a confidant. What's the "secret?" Utilizing modern wireless technology, parents can talk to their children through the bear's internal loudspeaker, using it to help their kids express themselves in a safe and responsive way.
2. Innovative Category Winner
The Takara Tomy Linear Liner is a really cool high-tech toy that's so amazing it may well prove difficult for parents to keep their hands off! This toy train is the fastest in the world, simulating the operation of high-speed Maglev trains. A must-have for train enthusiasts of all ages.
1. Toys for Adults Category Winner
Toys aren't just for kids, as the Nano Falcon DigiCam proves. This handheld radio-controlled helicopter with a built-in camera is an excellent example of technology at its finest. Photos or videos can be shot in the air, enabling amazing aerial photography as well providing interesting and unique shots for budding filmmakers. With the popularity of camera-enabled drones on the rise, this is a toy for all ages.