The Changing Faces of Horoyoi
Have you ever tried Horoyoi from Suntory? This chuhai, with all its different flavors, is very popular in Japan. Over the years the brand has changed several times with different talent and tastes! Let's see which faces and flavors of Horoyoi you can recognize!
Current Flavors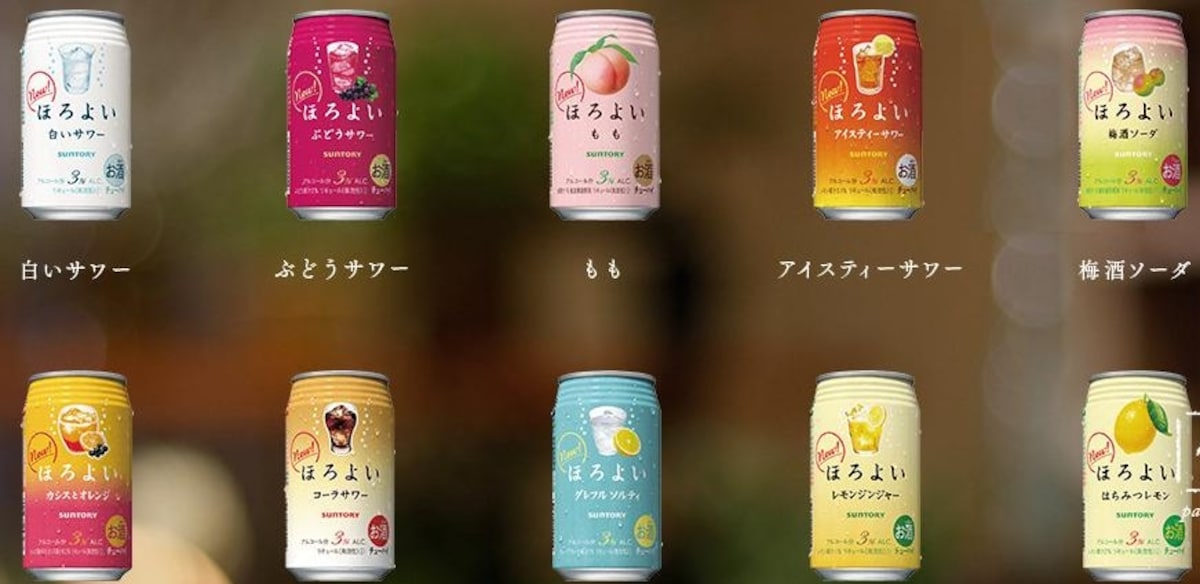 What's special about Horoyoi is that it regularly changes its lineup. Currently, there are 10 regular flavors, including grape, cola, peach, plum wine and lemon. Also, there are two limited flavors for Winter 2016: strawberry and "premium white" (milky soda).

Store shelves will also be stocked with a new white grape flavor from March 2016. It's quite exciting to try the new flavors and speculate about which current tastes will be switched out next!
Previous Flavors
In the past, Horoyori treated drinkers to refreshing fruity flavors like pineapple, mandarin orange and mango. Very recently, another popular flavor, salty grapefruit, was just switched out, reminding faithful customers that nothing seems permanent in the Horoyoi world. We hope they'll be back soon!
Current Spokesperson: Erika Sawajiri
Suntory likes to pick friendly faces for Horoyoi to make its brand attractive. After working with Maki Horikita for a few years, Horoyoi introduced Erika Sawajiri as the brand spokesperson from 2015.
Past Spokespeople
Horoyoi has worked with many other popular celebrities, including Hiro Tamaki, Hiro Mizushima, Riko Narumi and Ken Sato. But arguably the most memorable representative of the brand is Maki Horikita, the face of Horoyoi for more than five years. In fact, Nihon Monitor, Japan's oldest broadcast monitoring company, recognized Horikita as one of Japan's top spokespeople in its 2008 "Most Popular Personality in TV CMs" listing.

Changing faces and flavors is just one of the methods Horoyoi uses to keep customers on their toes. The next time you find a Horoyoi flavor that you absolutely love, be sure to stock up before it's gone for good!