5 Great Couples' Onsen Getaways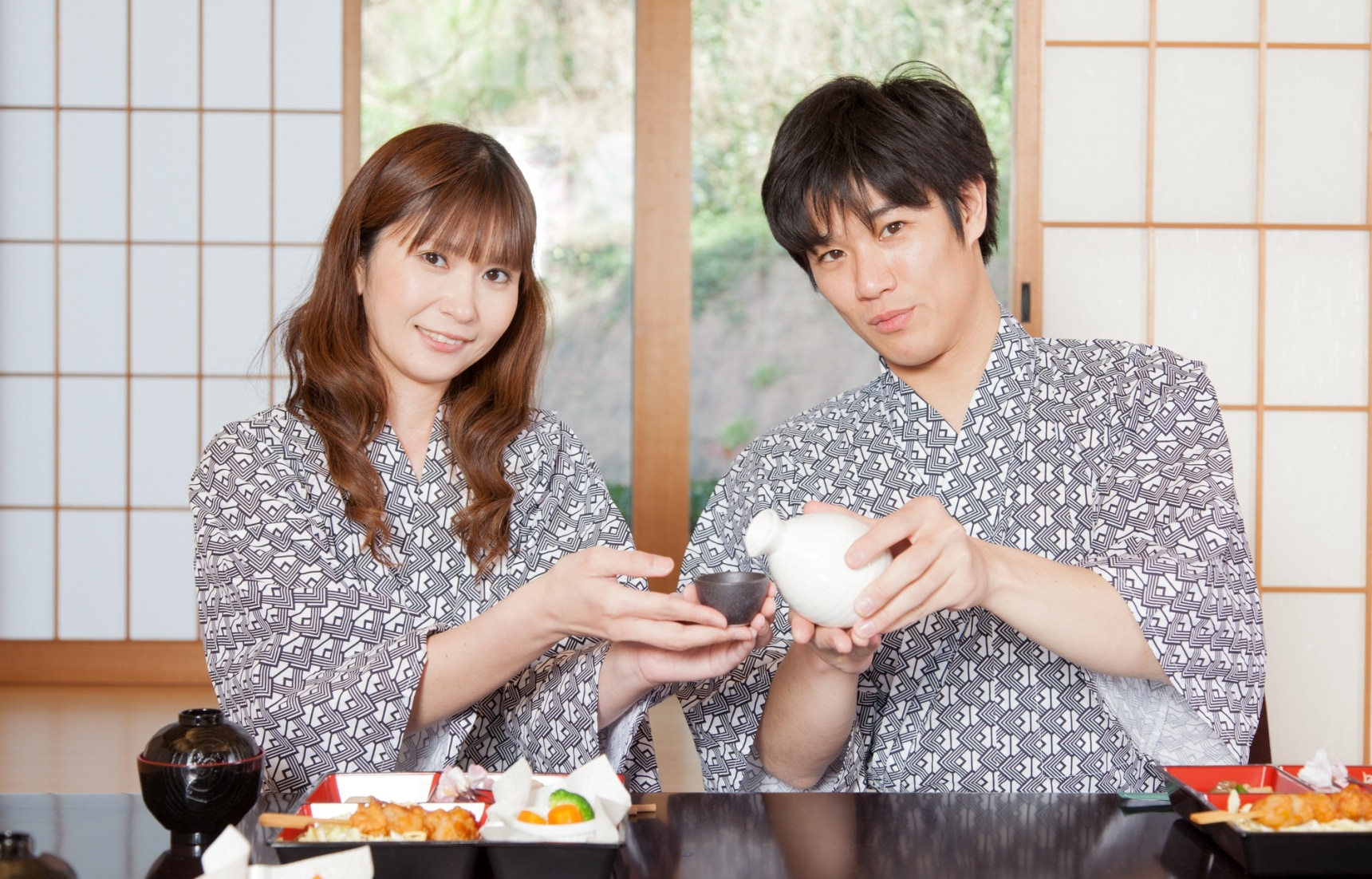 As relaxing as an onsen soak can be, some overseas visitors may shy away because, usually when you bathe, you're going to have to go naked. Don't fret: There are also private hot spring baths for individuals or couples who want to avail themselves of the complete Japanese experience, but feel a little awkward getting down to their skins.
5. Oyado Yufuryochiku (Oita)

Located in northeastern Kyushu, this quaint Japanese inn in Yufu City has an antique feel thanks to its well-preserved architecture—it was actually formerly a private home built in 1925. The fact that it can only take in a limited number of guests is what adds to its charm, as you will definitely feel closer to nature with a lot less people. While not attached to your room, there are four different baths set aside for private bathing, allowing you to be immersed in your own refreshing onsen experience.
4. Shima Onsen Kashiwaya Ryokan (Gunma)
With 15 guest rooms, a delicious selection of the best of traditional Japanese cuisine, a large public bath and special rooms that come with their own private onsen, what's not to love about this place? The open-air private onsen are a great way for you to relax in the warm water together and see the beauty of the seasons—not to mention having a breathtaking midnight dip with the moon high and full in the sky.
3. Hotel Saginoyu (Nagano)
Located in Nagano, Hotel Saginoyu provides excellent, well-decorated and well-maintained guest rooms that have 100 percent natural hot spring flows for those who want to relax in their private outdoor earthenware tubs. Many of the rooms also offer a view of Lake Suwa—definitely something you should request if it's available!
2. Shimoda View Hotel (Shizuoka)
This modern hotel in Shimoda has beautiful tatami rooms, karaoke rooms, free Wi-Fi and massage treatments for those looking to get the complete vacation package. Imagine the pure bliss of combining a relaxing onsen either outdoors or indoors with a dip in the seasonal outdoor pool and a meal at one of the in-hotel restaurants complete with an excellent view of the ocean. It's also easy to access, as it's only six minutes away from Izukyu-Shimoda Station.
1. Taketoritei Maruyama (Hyogo)
If you stay here, you'll get to enjoy one of the oldest hot springs in Japan. The Arima Onsen Resort is widely considered an excellent place to indulge in hot spring waters for your health, as you can choose from its high-temperature Gold hot spring (Kinsen), which is full of strong salts to sweat out toxins, or its Silver hot spring (Ginsen), a radium spring. Though it offers traditional group onsen options, a seclusion-seeking couple can easily avail of the private onsen with a reservation upon check-in.