Fukuoka's Fab Four Edible Omiyage
A far cry from Tokyo, Fukuoka has a distinct charm of its own. If you ask a friend who's been there, chances are they'll tell you all about the food, most notably the renowned ramen. However, for those who aren't able to make the trip out to Kyushu, you can always hope that same friend brings you back one of these four famous confections!
4. Umegae Mochi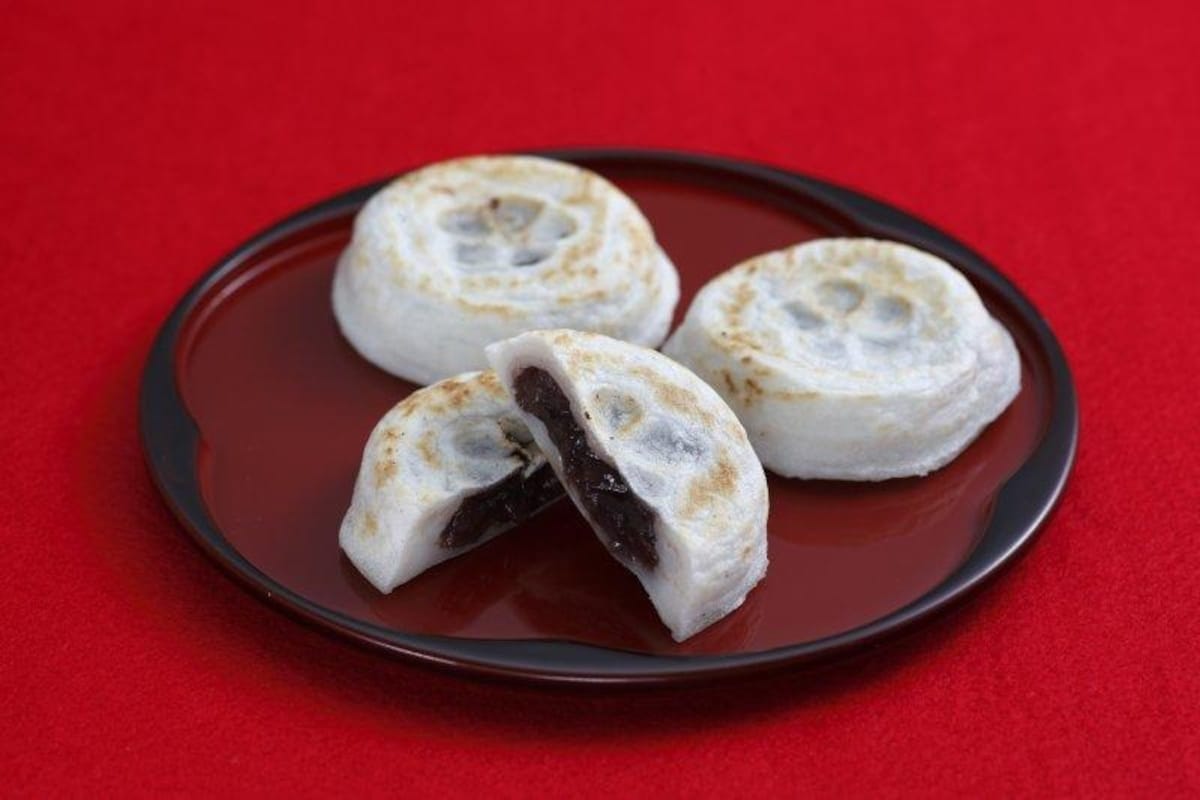 Along the way to either Tenman-gu Shrine or Kōmyōzen-ji in the Dazaifu area of Fukuoka, you can find several vendors selling these tasty treats. Imprinted on top with a decorative ume-no-hana (plum blossom), this popular rice cake is filled with azuki, a sweetened red bean paste. Grab one before visiting the Sugawara no Michizane Museum to learn about the origin of its name.
3. Nanban Ourai
Have you ever wondered what happens when you mix a cake with a pie? Wonder no longer, as Sakaeya in Fukuoka has found a way to add a flaky pie crust exterior to a buttery almond cake. What's more, there's a delicious filling between the cake and pie layers! With raspberry, blueberry and marron (chestnut) flavors, there's something for everyone on your omiyage (souvenir) list. If you're craving one now, shop online from Sakaeya direct and treat yourself! (Some Japanese skill required!)
2. Hiyoko
This adorable little chick has a long history as a popular present since its creation in 1912. Shigeru Ishizaka became the new manager of Yoshinodo, a confectioner in Iizuka City, with a dream about making something other than the traditional flat or round snack. His three-dimensional baby chick, which he named Hiyoko, was born from this dream. The smooth filling of pea beans and fresh eggs compliments the slightly savory exterior so well, the original recipe has remained unchanged to this day.
1. Hakata Torimon
The undisputed champion of Fukuoka sweets, the Hakata Torimon is not only popular with travelers, it also boasts very impressive accolades. This creamy and buttery treat, showcasing Meigetsudo's signature style of "East Meets West" confectionery, has received an amazing 15 "Monde Selection" awards!

Hakata Torimon isn't your typical Japanese manju (sweet steamed bun). The white bean paste is surrounded by a milky, soft crust that simply melts in your mouth. If your friend doesn't bring back one of these for you, it's time to reevaluate your friendship.