Photos from Japan to You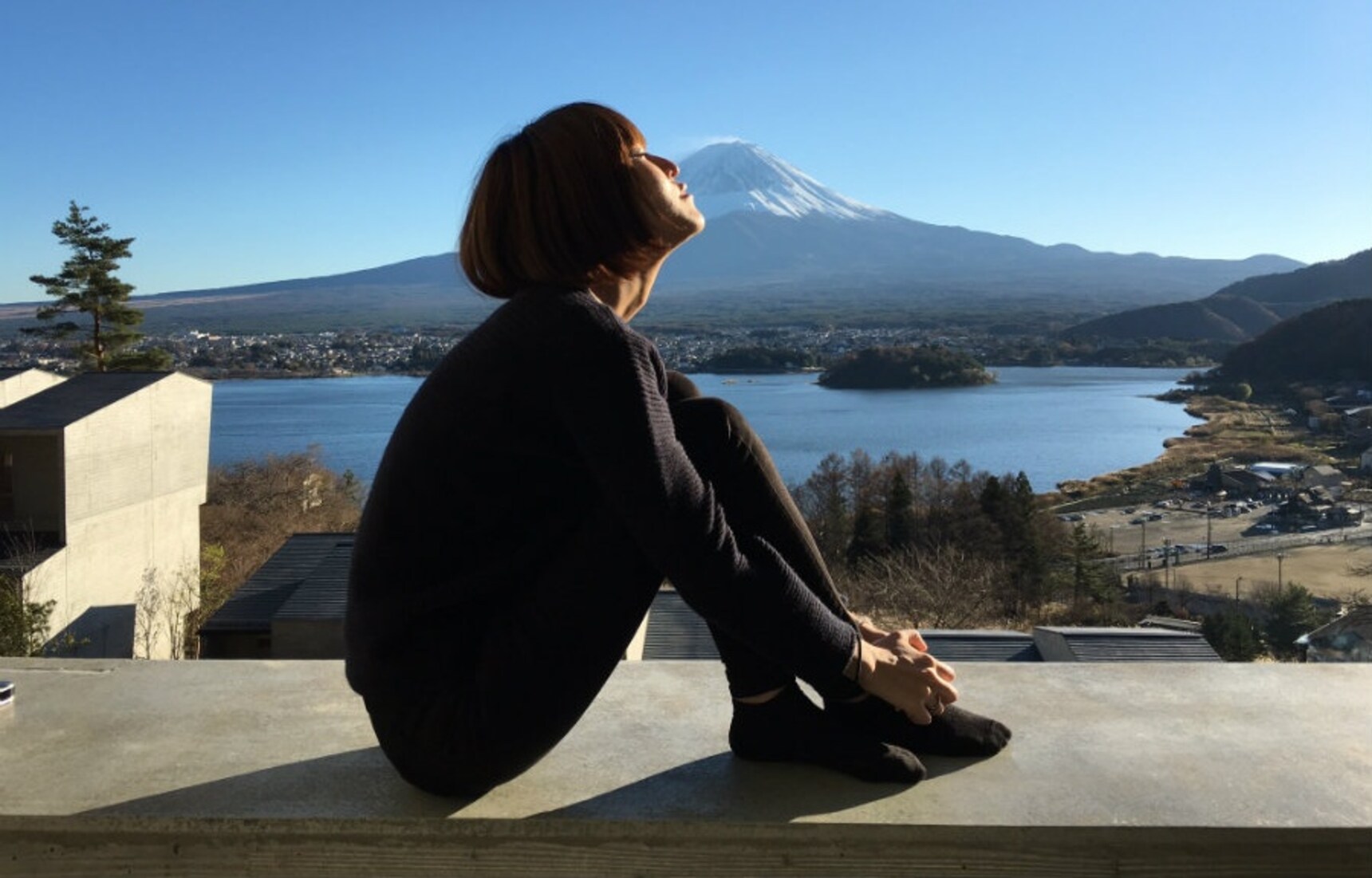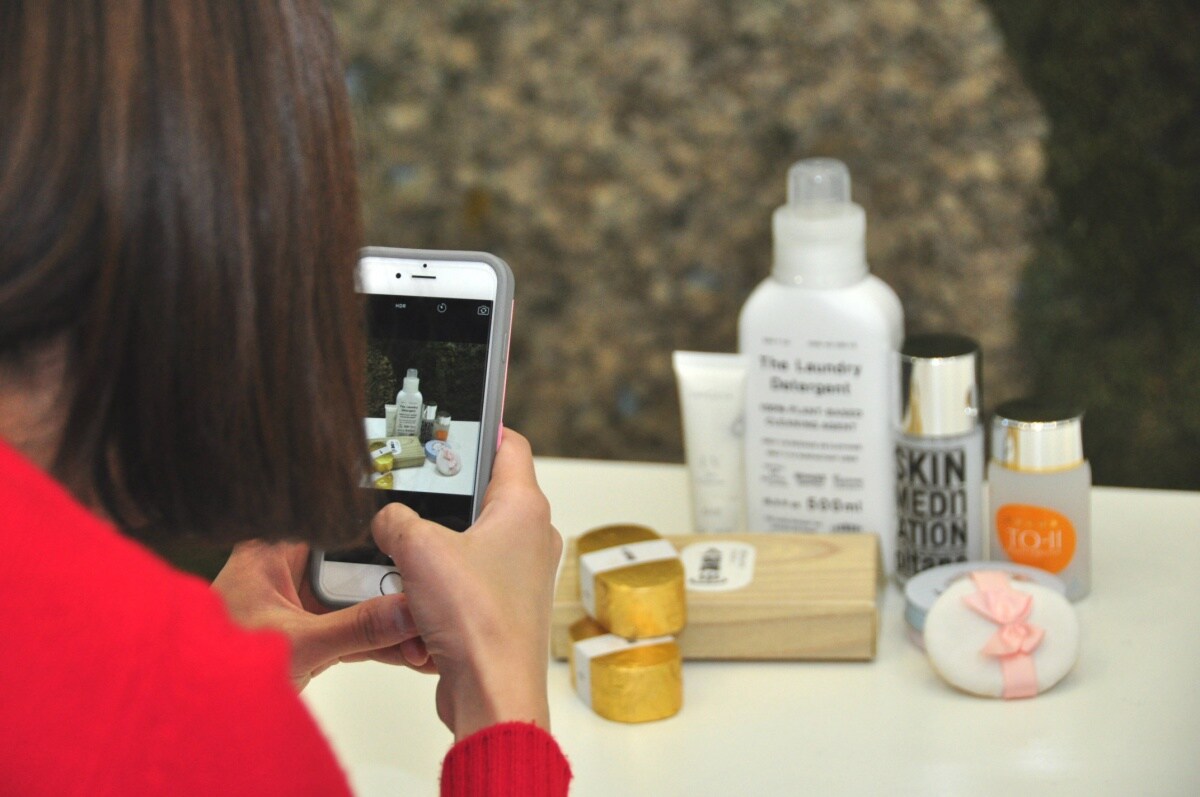 Contestants are encouraged to submit photos capturing Japan's natural beauty, rich heritage and unique lifestyle—meaning almost any Japan-related theme is up for consideration, with smartphone photos just as welcome as those taken with professional gear! The event is supported by the Japan Professional Photographers Society and the Photographic Society of Japan, and presented in cooperation with Kitamura Camera, Aflo Co., Ltd. and All About Navi.

The contest boasts some impressive celebrity backing, including pop idol group SKE48, calligraphy artist Sisyu (who created some gorgeous kanji for Pixar's Inside Out), Hideki Togi, who specializes in ancient Japanese court music, or gagaku, and Matsu-you*, a popular blogger, fashion model, creator and planner who's been innovating online since 1998.
Matsu-you*
With the contest goal being to highlight the nation's natural beauty, culture and lifestyle, we asked Matsu-you* what she would like to select to best represent Japan—aside from the photo at the top of the page, which she set up over multiple attempts with her auto-timer to finally get the perfect image of kissing Mount Fuji.

Outlining her method of selection, she explains, "This is about the aspects of Japan I'd like to share with the world. So I'm looking at products made in Japan, things made by Japanese people, and fashion from young Japanese designers that I think people overseas should know about."

Elaborating on her choices, she adds, "I imagine people's image of Japan is things like Kyary Pamyu Pamyu, Akihabara, anime and maid cafés—all pink and noisy. So by contrast, I'd like to focus on more of a mature tone."
Cleaning & Skin Care Products
Matsu-you*'s first choice is actually a photo of a set of cleaning and skin care products, including detergent made in Chigasaki, Kanagawa that she describes as "stylish—almost like something from overseas." She adds, "It's cute, so when I do laundry, it makes me feel happy, and I don't begrudge doing it—it becomes fun."

Her other recommended "Made in Japan" products include skin care lotion, organic UV skin protection (technically made in France, but in collaboration with a Japanese hair and makeup artist), and dietary collagen supplements. "These are Matsu-you* recommended," she says with a laugh. "Really!"
These gold-wrapped bath salts, meanwhile, were a gift from member of her agency's PR staff who went to Kanazawa, a city on the Sea of Japan renowned for its gold leaf production. "These just make me happy, and they really say 'Japan,'" she says. "Japanese people really like baths, and baths are important to me, too."

She admits there were originally three bars in the set, but she's already used one. "You don't really see these introduced anywhere, and I'd love people to know about them."
Matsu-you* also has a soft spot for a good Attack on Titan face pack, ensuring that her photo is washed with light to soften the potentially jarring image.
Fuji Beer Glass
She further recommends the stylish beer glass on the left, which takes on the shape of a snow-capped Mount Fuji when filled with frothing liquid, making for a fun photo. "I think this glass would be a great souvenir for people from overseas," she says. "It's great to use, too, making it perfect to take out when you have guests."
Heelless Shoes by Noritaka Tatehana
Noritaka Tatehana is an avant-garde designer best known for his heelless shoes, which have even been recognized by Lady Gaga. "He worked in collaboration with Japanese artists—photographers, musicians and flower arrangers—to do a really big exhibition over just two days," Matsu-you* explains. "He invited me to come, and I took this photo."

The design is based on the image of the tall taka-geta shoes worn by high-class oiran courtesans during the Edo Period (1603-1868). "I was thinking it would be good to introduce something with a traditional Japanese 'wa' flavor," Matsu-you* says. She admits, however, that the shoes are actually quite challenging to walk in.
Kimono
Looking at other entries in the photo contest, Matsu-you* observes, "You don't really see pictures of people. But young people might want to try on a Japanese kimono, for example, and they get intrigued when they see pictures of things like Coming-of-Age Day. We should really be appealing to them."

The above photo was taken after a light rain that brought a shine to the paving stones in the Higashi Chaya district of Kanazawa, where full streets of traditional Japanese chaya entertainment houses have been preserved to this day.
Omamori
Matsu-you* particularly lights up when the topic turns to shrines. She's a big fan of going to shrines and picking up omamori protective charms (a few of which she's captured above) and omikuji fortunes, and she even enjoys explaining the ins and outs of shrine etiquette to friends visiting from overseas.

"Every time I go, I pay my respects, draw an omikuji and buy an omamori," she says. "And if the wish I made comes true, I always go back to give thanks." Meanwhile, any omamori that represent wishes still in progress she keeps decorated around her home. She's even careful to divide up her wishes between shrines dedicated to the gods most appropriate to each desire, noting that among the many shrines she visits, her favorite general-purpose shrine is Izusan Jinja in Atami, Shizuoka Prefecture.

"When I go to a shrine, I always start by saying a greeting in my mind," she says. "I say my name and address, and then I start my wish." She reasons that making it easy for the gods increases the likelihood of your wish being granted. "Lots of people come to make wishes, so even with gods, if you don't say your name and address and abruptly say, 'I'd like my work to go well,' or 'I'd like to marry this guy,' the god will just say, 'Who is this person?'" While she admits she has no idea whether this is orthodox practice, she also claims a very high rate of wish fulfillment!
Omikuji
Most people in Japan will draw an omikuji fortune-telling paper only once a year. But Matsu-you* likes to pick one up every time she visits a shrine to check up on her fortune day to day—and she has a great knack for drawing dai-kichi, the best kind! While she leaves her rare poor fortunes tied up to a tree or metal wire at the shrine—as per tradition—she's always sure to take a good one home and snap a photo, resulting in quite a collection of omikuji pics!
Ema
Another way of making a wish at a shrine is to write on an ema plaque and leave it hung up on the premises of the shrine. While Matu-you* says her ema are normally covered in long and detailed petitions, the one above is a fairly simple request that she become top-class media icon loved by people around the world, along with her closest friends, with an added line that she'd also like to be with the person she loves forever.

This ema seems a fitting way to conclude this set of images which Matsu-you* hopes to introduce her favorite aspects of Japan to the world. And you'll note that you can still see her name and (part of) her address written at the very bottom.
You can submit your own entries to the G7 Japan 2016 Ise-Shima Photography Contest below!
About Matsu-you*
Born in Tokyo and raised in Shibuya, Matsu-you* has been working as a model since 1993. She's been independently disseminating "Kawaii Culture" information online since 1998, and has produced iPhone photo books in addition to writing about Twitter, Line, Instagram, etc.

As an influential blogger, she counts numerous domestic and international brands and fashion houses among her clients. Matsu-you* stands as a new-form, cross-platform media icon active on web sites, blogs and social media, as well as in magazines and on TV.