Japan's 9 Weirdest Face Packs
9. Cats Face Pack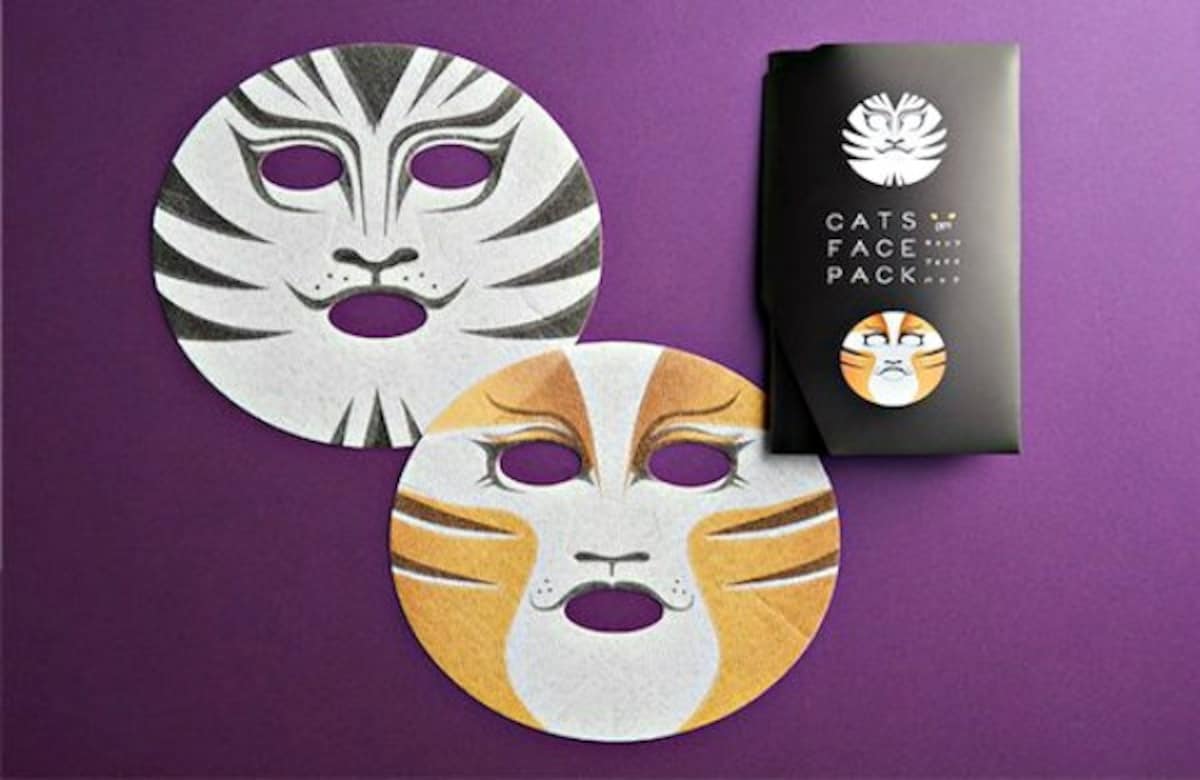 Ever wanted to be part of a hit Broadway musical? You may well be tempted to break out into song when you try on one of these Cats face packs! Not big on Munkustrap and Griddlebone? They have Rum Tum Tugger and Tantomile, too!

Face packs... Nothing more than face packs...
8. Iron Man & Captain America Face Packs
Avengers: Moisturize! While Captain America: Civil War might be pitting them against one another, you can still bring Cap and Iron Man together with this face pack set! We take no responsibility for shield-versus-palm-blast duels that may ensue.
7. Edo Art Face Pack Set
These unique masks feature motifs from old Tokyo (a.k.a. Edo), with four masks included in the set. If you need a little more flavor of Japan, the masks also have a matcha (green tea) scent, letting you imagine you're enjoying a tea ceremony as you work magic on your skin.
6. Kyogeki Peking Opera Face Pack
These masks are inspired by Guan Yu and Yang Guifei, two traditional roles in the Beijing opera, which is famous even in Japan for its flamboyant makeup. With these masks you can join in a bit of the magic in your own home! Elaborate costumes and headgear not included.
5. KISS Face Pack
Want to look like Gene Simmons while improving your complexion? Good for men or women, this face pack comes in sets of two: Demon (Gene Simmons) and Cat (Eric Singer), or Starchild (Paul Stanley) and Spaceman (Tommy Thayer). Abnormally long tongue not required.
4. Kabuki Face Pack for Kids
Do kids really need face packs? Who knows? But with a kabuki face pack lying around, would they really need any more reason to try one on?
3. Funassyi Face Pack
The Funassyi Face Pack Pure Smile Pear Mask lets you don the guise of the unofficial mascot of Funabashi, Chiba. This excitable pear has taken Japan by storm, and now he can help you with your skin with this pear-scented face pack. If you start talking Japanese in a high voice, just consider it a bonus.
2. Attack on Titan Face Pack
Ever have a bad day and feel like devouring tiny, hapless humans? Maybe these face packs will help! Based on the eponymous characters in Hajime Isayama's Attach on Titan series, you can take care of your skin while looking like the Colossal Titan or Female Titan—great for couples with a dark otaku edge!
1. Kero Kero Keroppi Narikiri Face Pack
How about transforming into a Sanrio character while taking care of your skin? No? The Kero Kero Keroppi Narikiri Face Pack includes water, hyaluronan, hydrolyzed collagen, aloe vera extract, and fermented soybean extract—and a great chance to look really, really weird!