All Aboard the Fireworks Train!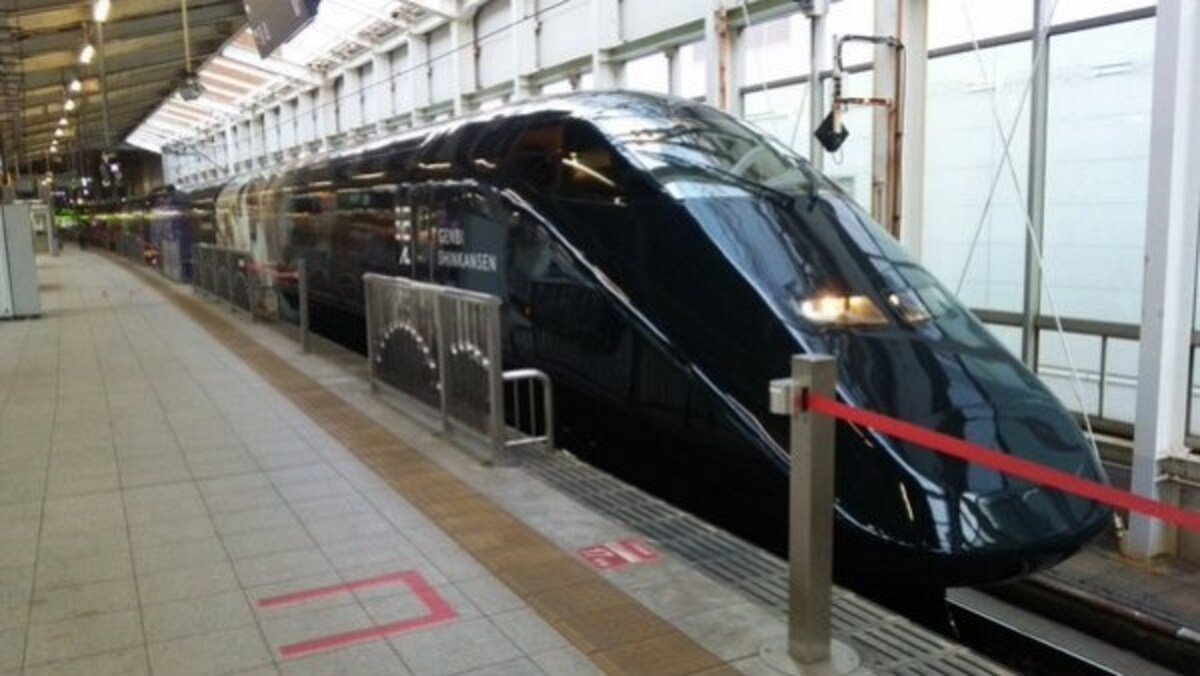 Dubbed Genbi (meaning "Contemporary Beauty"), the unique bullet train will be going into service on the Joetsu Shinkansen Line, which connects Niigata Prefecture with Tokyo.
The town of Sendai, in Miyagi Prefecture, also has a Shinkansen station, but it's on the Tohoku Shinkansen Line, a completely different leg of the high-speed transportation network. Nevertheless, rail fans in the city got a special treat in January 2016 when the Genbi pulled into Sendai Station.
The Genbi is currently undergoing testing on the Tohoku Shinkansen Line between Sendai and Kitakami Station in Iwate Prefecture. The choice of location gives JR the opportunity to drum up a little publicity in other parts of Japan for the train, which, in contrast to Japan's ordinarily white Shinkansen carriages, sports a stylishly sophisticated coat of black paint.
However, while the nose and tail of the Genbi are solid black, its sides are much more colorful.